This past year, I had the pleasure of participating in the THNK School of Creative Leadership's 18 month executive program targeted at mid-career professionals seeking to drive innovation and accelerate the next phase of career development.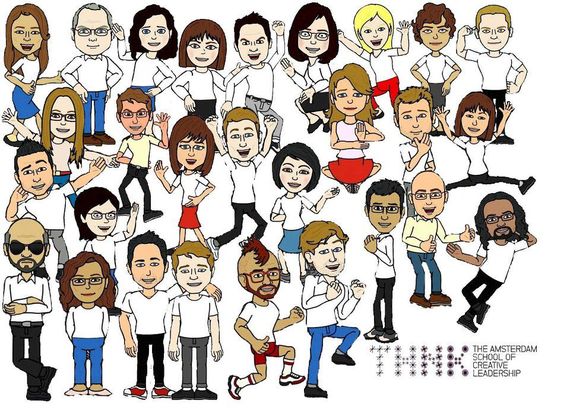 The tools and techniques I learned in the THNK program both reinforced and challenged the ways I attempt to innovate here at The Global Good Fund. The THNK School of Creative Leadership has a mission to accelerate and develop the next generation of leaders that will change the world.
THNK's mission syncs seamlessly with our mission at The Global Good Fund and I'm proud to announce that THNK and The Global Good Fund are partnering for the Innovation Leadership Program for Young Professionals October 19-21 in Washington, DC. During this three-day seminar, professionals will learn tools and techniques to foster innovation that can be immediately applied in the workplace. Participants will also practice and apply the concepts over three days to address the challenges of urban mobility in Washington D.C. To learn more or to register for the Innovation Leadership Program for Young Professionals click here.
I had the privilege of interviewing Rajiv Ball, a Partner at THNK responsible for opening new THNK locations across the world and developing special programs for corporate clients.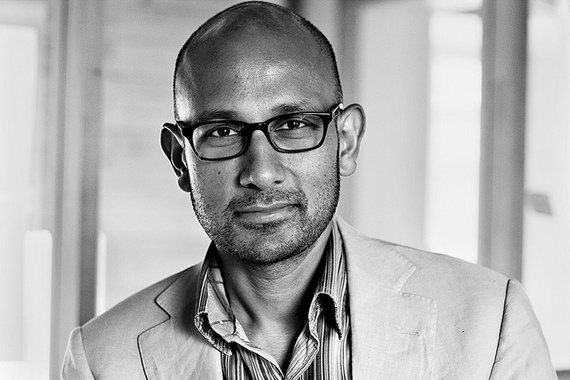 In my interview with Rajiv, he shares his story about growing THNK and discusses his approach to teaching creative leadership globally. I hope you enjoy his story - and we hope to see you in DC in October!
Prior to your role at THNK, you were a Partner at McKinsey & Company responsible for the leadership development of McKinsey Partners globally. What inspired you to leave McKinsey & Company to explore leadership development as it relates to social, corporate and political leaders?
McKinsey & Company is an amazing place with talented people who work on some of the biggest challenges facing the business and the world at large. I learned a lot during my time at McKinsey, not just about how businesses work, but also about how to solve complex problems. But over the course of my 13 years at McKinsey, I felt that my strengths and passions lent themselves to helping others grow rather than advising them on how to solve their problems.
Within McKinsey, I was fortunate to spend my last two years overseeing the learning needs of our 1,500 Partners globally. I learned a lot about leadership (and myself in the process!), working with the firm's own leaders as well as with many of the firm's clients. During this time, I was particularly intrigued by how leadership is context dependent - what makes an outstanding leader in one setting is not necessarily what makes an outstanding leader in another setting. When the opportunity arose to join Menno van Dijk and Bas Verhart, the inspiring co-Founders of THNK, I jumped at it immediately.
At THNK, our classes bring together participants from across the globe, people from very different backgrounds. We consciously recruit social entrepreneurs, corporate executives, entrepreneurs and government officials, which creates a dynamic mix of leaders. For me, it is a dream come true to work at such close quarters with such diverse leaders, hailing from varied contexts and coming with unique challenges.

THNK focuses on accelerating the next generation of creative leaders. How does your enterprise approach teaching creative leadership?
Our guiding principles shape how we think about learning. For example, we believe learning should be short on theory and long on experience; learning should be fun yet at the same time challenging; and learning should always be linked to topics that are relevant and real for the learner.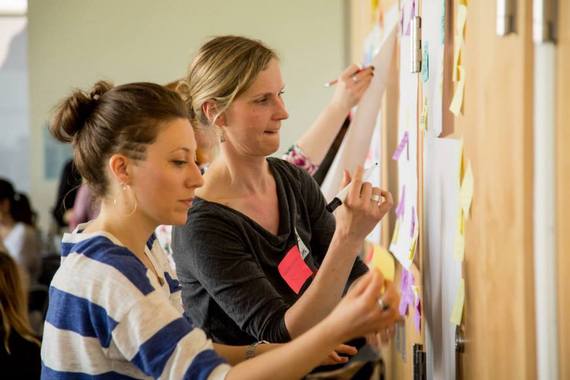 While these guiding principles are deep in the DNA of how we engaged all participants at THNK, during our 18-month, part-time Executive Program, we support our participants to build their creative leadership skills through four program elements:
Challenge: The Challenge is the next generation of the business school staple, the business case. In the Challenge, an external sponsor brings in a topic of large societal relevance (such as food or mobility or education), which our participants explore using THNK's innovation toolkit. Our toolkit is derived from a number of disciplines including design thinking, critical thinking and systems thinking.
Quest: In the Quest, participants explore the personal leadership dimensions of creativity and innovation. They learn to tap into their passion and purpose while maintaining an explorative mindset. They learn to envision what a better future could look like, orchestrate creative teams and drive their vision to break-through impact.
Forum: The Forum is a lecture reinvented. During the Forum, a global creative leader spends an evening engaging our participants in a dialogue of co-creation, sparking inspiration and new insights.
Accelerator: The Accelerator is the participant's own project that is designed to change the world. Participants use all the things they have learned during the THNK journey to launch their Accelerator.

In your recent MediaX/THNK Global Innovation Leadership Program at Stanford, one of the main topics for the program was how to strengthen the relationship between people and technology to solve pressing issues in urban mobility. What is the biggest disconnect between the two topics?
One of the biggest challenges today between people and technology in the urban mobility space is fragmentation of technology solutions.
During our MediaX/THNK Global Innovation Leadership Program at Stanford, we found that many Bay Area commuters wanted to commute to and from work without their car. However, real time information on alternative commuting options were highly fragmented. For example, if you wanted to travel from Downtown San Francisco to the Stanford Campus, it is not simple to work out the different journey alternatives (own car, ride share, public transportation, bike, etc.) in real time; where a journey requires changing modes of transportation (for example, from train to bike), getting the full picture becomes even more challenging.
Training at The Global Good Fund-THNK Innovation Leadership Program for Young Professionals will incorporate a key challenge question directed at participants: What is one idea you have for how emerging technologies can be used to provide residents of Washington, DC the cleanest, cheapest, and fastest mass transit options? Why urban mobility in DC?
Urban mobility is a tremendous challenge in many parts of the world and Washington DC is no exception. However, unlike many other US cities, Washington DC has a relatively well built public transportation system and alternatives to using the car. This makes it a fascinating test bed for exploring how we could use emerging technologies to provide cleaner, cheaper and faster mass transit options for DC commuters.

Who is one leader or organization that serves as a role model for other creative leaders across the globe? What makes their innovative ideas and solutions stand out?
I would not necessarily point to one leader that serves as a role model for all others. However, I have been intrigued and have drawn inspiration from many leaders of our time: Elon Musk for his uncompromisingly, challenging vision for the future; Steve Jobs for his ability to articulate the needs of consumers before they were able to articulate them themselves and his relentless strive for perfection; Richard Branson for his burning entrepreneurial drive; Muhammad Yunus for his brilliance in scaling a small concept into something with large societal impact.
Are you interested in accelerating your creativity? Register now for the Innovation Leadership Program for Young Professionals October 19th-21st in Washington, DC. Spots are limited and if you register by October 1st, you can save $250. We hope to see you on October 19th for this energizing and thought provoking program!
Popular in the Community