"Life grants nothing to us mortals without hard work." —Horace, Roman lyric poet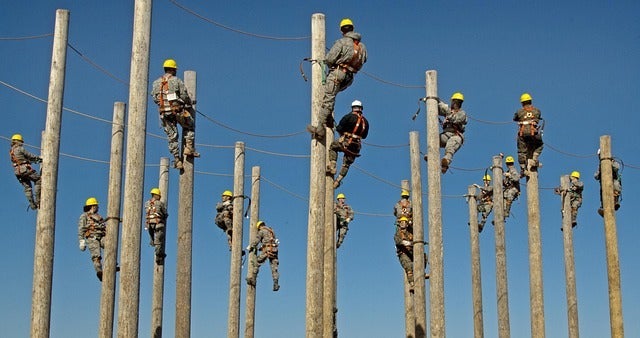 One of the first books that I read to my class at the beginning of every school year was "The Grasshopper and the Ants," an Aesop's Fable. I believed that it was very important to instill in children early on that work is important, and that coming to school is their work.
Reading the book aloud to all of them together as a shared reading experience was important in setting the tone for our class: that all the learners were going to work like the ants—not sit around and do nothing like the grasshopper. The children were always quick to find fault with the grasshopper, seeing that he was not willing to work to collect food for the winter. Great! They got it! They were ready to work!
I am still amazed at how well this story helped my students truly understand the importance of work in our class. And then I would go on to teach them that work is something that all families do to survive and provide for one another.
Work is an important part of life. That's one reason why children should learn about the professions and trades that they can observe within or near their own communities: firefighters, teachers, police officers, mail carriers, doctors, nurses, farmers, cooks, retailers, builders, and so many others. It's also important that children learn about jobs people have that they may not see, such as computer programmers, graphic designers, wildlife biologists, and so on.
Here are some suggestions to help children understand the importance of work and people doing their work:
● Talk about your work and the work done by members of the family. As a teacher, I was surprised to find that many young children said that their mom or dad went to work, but didn't know what that meant or what the work was.
● Discuss with your child the jobs that you encounter as you go about your day. At the grocery store, talk about the bakers, the dairy farmers, the produce farmers, and the cashiers. When driving in your community, point out the police officers, firefighters, and gardeners. When you see a hospital, point out that doctors and nurses work in shifts, all day and all night. Children are amazed that while they are sleeping, there are people working and caring for the community.
● Be sure to talk about how each person that works has specialized knowledge about what they do, and that most people go to college or get training for their work in other ways. Stress the importance of education and how it will prepare them to do all kinds of work. Point out the hard work artists, athletes, professionals, and others must do to prepare for their work.
● Make puppets of community workers or other professionals together. It's easy to find instructions for these on the Internet. Then play with the puppets together, imagining situations that illustrate what those professionals actually do.
● Read about different careers in books such as these:
Community Helpers from A to Z (Alphabasics) by Bobbie Kalman and Niki Walker
Career Day by Anne Rockwell and Lizzy Rockwell
If I Could Have Any Job…What Would It Be? (Children's Rhyming Picture Book) by Christina Weimer
Jobs on a Farm (World of Farming) by Nancy Dickmann
The Grasshopper and the Ants (Aesop's Fables)
● The company I work for, ABCmouse, offers hundreds of activities children can do to learn about community workers and other professions, including many biographies of notable people and their work.
Teaching young children about the value of work also helps them make a smoother transition into higher grades in school, where homeWORK and schoolWORK are important for keeping up with the lessons. Children should also understand that the work involved in taking care of their homes and possessions is part of life. You can teach this though chores at home that your child can help with, such as cleaning a room, folding clothes or towels, helping at mealtime, or contributing in other ways.
And always remember that children learn to value work based on what they see and hear from the adults around them, so don't forget to talk about that do-nothing grasshopper and those hardworking ants!
REAL LIFE. REAL NEWS. REAL VOICES.
Help us tell more of the stories that matter from voices that too often remain unheard.
This post was published on the now-closed HuffPost Contributor platform. Contributors control their own work and posted freely to our site. If you need to flag this entry as abusive,
send us an email
.