Despite a lack of formal training as a therapy dog, Nala brings joy and comfort to the elderly residents of the Lyngblomsten care home in St. Paul, Minnesota.
Nala rides the nursing home's elevator and leaps onto wheelchairs and beds to cuddle with patients.
"She's an angel," 90-year-old Ruth New told King 5. "I love her and she loves me."
Five-year-old Nala first came to Lyngblomsten with her owner, medications assistant Doug Dawson. He adopted her from the nursing home he'd worked at previously.
Nala has an uncanny ability to pick out which residents need a little extra love. "She'll pick out the person with Alzheimer's," Dawson told KARE11. "She has a way of picking the sick."
CORRECTION: A previous version of this article misattributed the initial report to Seattle station KING5.
Before You Go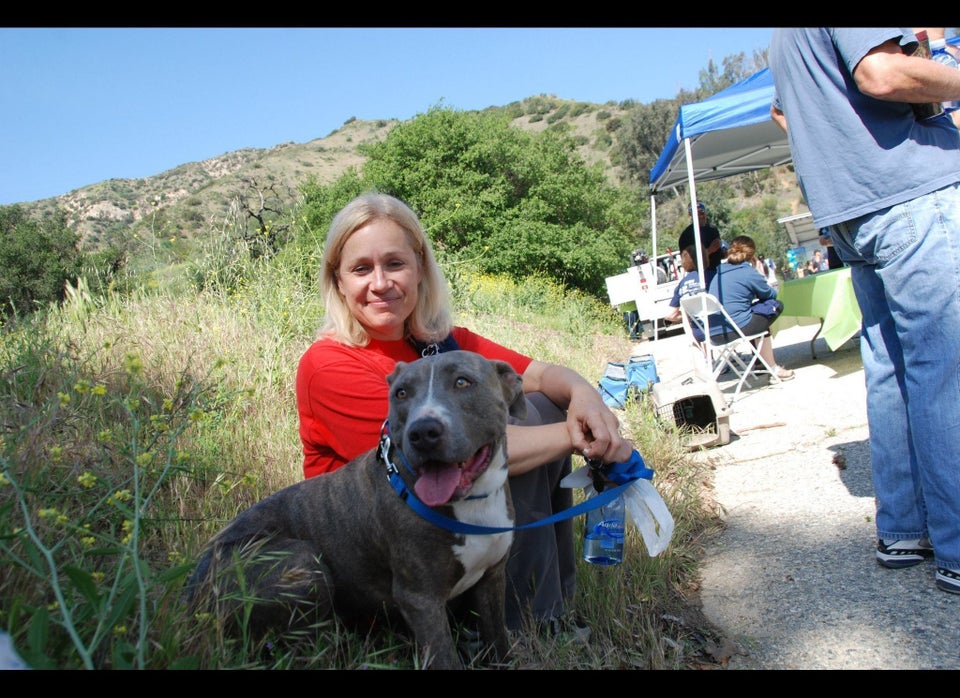 Pitbulls and Other Dogs Sandy Zalagens Has Rescued
Popular in the Community