Folks online thought there was something amusingly familiar about the gloves that Team USA athletes wore for Friday's Winter Olympics opening ceremony.
Namely, that the fringed, suede garments were strikingly similar to those donned by Jim Carrey's character Lloyd Christmas in the hit 1994 movie "Dumb and Dumber."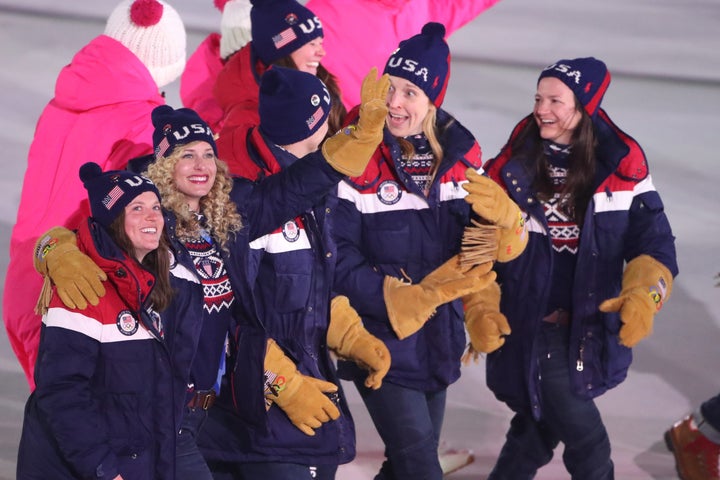 Polo Ralph Lauren is the official outfit designer for the U.S. Olympic squad in Pyeongchang, South Korea. The gloves are retailing for $995 online, but are currently listed as out of stock.
David Lauren, chief innovation officer at the clothing company, previously hailed the team's look for celebrating "the American spirit, with iconic pieces updated with modern details and technical fabrications."
But for many people online, it was just a delightful reminder of Lloyd Christmas:
Popular in the Community