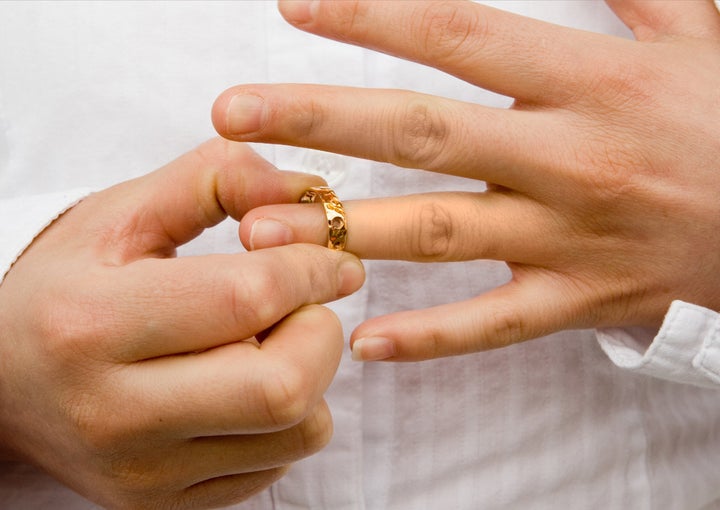 It's 2013 and I made it to the future. 2012, you were a bitch, and I'm glad to see you go. Painfully, I want you to stay.
As an adult, I made a resolution to be honest about life. I believe that everyone should tell their respective story, because you never know who needs to hear it. Now that the new year has arrived, I feel the pressure to uphold that resolution.
I journey through life expecting the unexpected, optimistically ready for the worst. That specific mindset has trained me to stay strong in moments of weakness. This past year I have been at my most vulnerable. For a significant portion of time, I consistently felt like I was at the brink of falling over a mental cliff. 2012 seemingly went on well past an expiration date.
My world has been so very loud lately. To cope with the noise, I've done my best to stay quiet. Silence has been the only way to cope with the heartbreaking curveballs that were thrown my way in 2012. The most blindsided curveball of the year: the demise of my marriage. Spending the holiday season alone in a new apartment solidified that reality. Last Christmas was all about starting "Lopez-Woods" holiday traditions that would last a lifetime. This Christmas... well, let's just say that forever really is not what it used to be.
Respectfully, the details of what severed my marriage will remain private.
Don't cry for me. I have cried so much that my tear ducts have an attitude. On a positive note, I've experienced true love. I would rather love hard and lose it than never find true love at all. No regrets, just love. It's easier to have no regrets when you know that your best effort was given.
My biggest takeaway of 2012: Maintain your sense of self-worth. I've wasted so much time selfishly meandering around in my own head, trying to fix situations that are out of my control. In the process I compromised my self-worth. Thankfully, I was able to find some sort of equilibrium in order to focus on what needed to be done.
The biggest personal accomplishment of 2012 was maintaining my character in abnormal situations. Working to be an upstanding member of society can go away in the blink of any eye if you're not careful. I lost enough this year and could not allow my character any leniency to sabotage other aspects of life.
During extreme moments of vulnerability, I found solace within my inner circle of family and friends. It took time for me to digest my new reality, and a select group stepped up to guide me back to myself. I am forever grateful for those who took the time to listen.
Intimate conversations over the last several months proved that so many people are hurting as they attempt to deal with what they have endured. It's safe to say that hurt people hurt other people. We all must do the hard work to move past individual pain, ending a vicious cycle of negatively affecting one another.
Now that I've pressed the reset button, life is coming back into focus. I didn't realize just how disconnected I felt to those closest to me. Fully compromising to please someone else stripped me of my own personal happiness. The moment that I realized it was time to reassess life, endless opportunities found me.
In a rainy season that dominated the last quarter of 2012, I planted several seeds. The joy thus far in the new year is that some of those seeds are already producing beautifully ripe fruit.
The thorn of 2012: being pushed to make a decision that was best for me. The rose of 2012: being pushed to make a decision that was best for me.
These tears will dry on their own.
REAL LIFE. REAL NEWS. REAL VOICES.
Help us tell more of the stories that matter from voices that too often remain unheard.