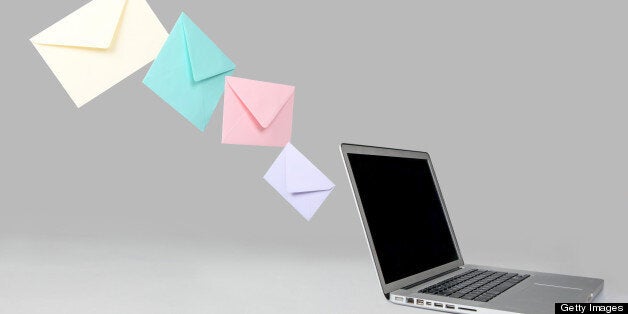 The Internet has changed almost everything about how we do business. Today, marketers and advertisers might genuinely wonder how people did things before the information revolution connected every vendor to every customer, at the click of a button, to the palm of a hand. One part of that relationship that has definitely benefited from the technology is staying in contact with target demographics. Here are some high tech ways to stay in touch with customers.
We may think of surveys as annoying and time consuming, but they're actually valuable ways of collecting data. Businesses are very interested in surveys because they can learn who their customers are, and what those customers are looking for and what they want. Thanks to email, surveys can cover a wider variety of topics and take up less space and time.
A business might allow customers to sign up to receive surveys in their email inbox, or allow them to participate in a web-based form. This also ensures that results will be kept confidential, and can be processed immediately and accurately by the survey software, thus helping the business keep connected to their customers' needs and wants.
Not being a part of a social media network now is tantamount to being a digital hermit. Whether it's YouTube, Google Plus, Twitter, LinkedIn, Facebook, Pinterest or any number of other networks, businesses have realized the value of being able to stay in touch with customers instantly, directly, and in the fast, snappy format that people have come to expect from social media in the 21st century.
Anything from a Twitter feed to a Facebook page can let customers know of new products and services, and offer exclusive discounts and promotions that may be available only to fans and followers on social media networks. YouTube can help a business display a product in video format, which can then be shared en masse in a matter of minutes.
3. Smartphone Applications
The same way that cell phones have pushed landlines to the brink of existence, smartphones are making desktop PCs nervously look over their shoulders. Applications allow for instantaneous and myriad forms of custom communication. A simple click can take a customer to a website, where vendors can offer recommendations based on past purchases and browsing history. Businesses can also use apps to keep customers informed of account activity -- when a package has been shipped, when their credit card has been charged, etc. -- much quicker and more directly than most other forms of contact. If a customer has a question about a product or service, a simple click of the business' app on their smartphone can put them in touch with a live help agent in a matter of minutes, thanks to services like Skype and Google Talk.
If a business wants to consider a newsletter, it has a number of options to use technology to get the word out and stay in touch with customers more effectively and directly than before. Survey software can be used for audience segmentation, to divide groups of customers based on their demographics, length of patronage and other criteria; that data can be fed into newsletter software, which (with the businesses' input) can put together and send different versions of a customer newsletter out to these different groups.
Each newsletter will be unique to the customer category conceived created by the audience segmentation process, ensuring that new customers get a newsletter with features and services intended for new customers, and more long time customers get a newsletter that promises promotions and discounts based on loyalty and longevity.
With so many customers out there, it's hard for a business to remember who has birthdays when, whose wedding anniversary is coming up, who said they were going to graduate or get married when, and on and on. Not only that, with everything that needs to get done, it's nearly impossible to stay on top of sending out a congratulatory card or celebratory email.
However, customer service applications today take that problem off a businesses' hands. The software can automatically trigger reminders for a phone call, reminding you who has what occasion coming up. If phone calls are not feasible, the software can send emails instead, keeping your customers happy and knowing that staying in touch with them is your number one priority.
Related
Popular in the Community