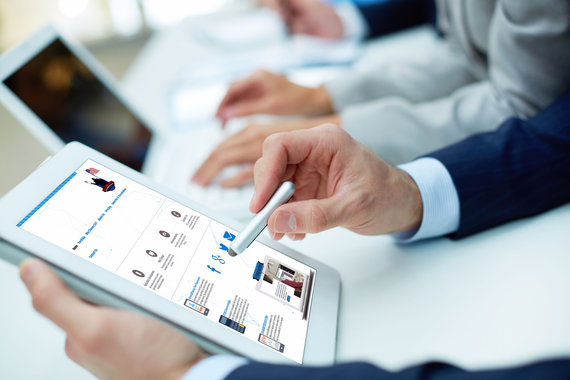 Tech from Vets is a mobile application, website development, and advertisement company that is helping small businesses establish a digital presence. It is a technology business owned and operated by veterans of the United States Military.
The President of Tech from Vets, Dr. Jeff Shuford is a decorated US Army combat veteran and an award-winning software developer. He loves serving his community and he is on a mission to help grow businesses around the world. As an executive with Fairways for Warriors, he influentially impacted the lives of Northeast Florida veterans.
According to Breakaway Daily, "they are on a mission to teach ambitious individuals to shape our society for a brighter tomorrow. They are dedicated to teaching new entrepreneurs the right way of using technology to their advantage while also applying that technology to their businesses."
Tech from Vets offers mobile application development, web development, and TV advertisement services to corporations and organizations. Two of their original mobile applications has been featured on IntellectuApp as "App of the Day" and "App of the Week".
They are being recognized for their efforts as they have won two major technology awards as well as a humanitarian award this year. Tech from Vets is also the winner of the 2016 Technology Business of the Year Award.
Tech from Vets is not profit driven as they are focused on the success of their clients and has thus maintained a high success rate. Their motto is "we keep our prices low to help your business grow" and this statement is a representation of what they stand for.
In an interview with Dr. Jeff Shuford where he discusses about customer service, his recommendation for new startups in technology is to "learn as much as coding as you can and always put your customer needs over financial gains".
He went further to explain that his multiple degrees has nothing to do with his career. But it has made him to understand that the needs of his clients are important for a successful business. This basic understanding is the driving force behind the entire company.
He has a Master of Theology (Th.M.) and Doctor of Philosophy (Ph.D.) in Religious Studies, an accredited Bing Ads professional, and certifications in Google Analytics, Google Ad Words, Google Mobile and Google Advanced Video Advertising.
Their secondary goal is a very important one as well. They provide small businesses with the exact same useful, and sometimes even essential, technology that only large corporations were previously able to afford.

With no-cost consolidations and an active body in the local community, Tech from Vets is helping small businesses throughout the country to increase their revenue statistics. All of the former service members involved with the company know that small businesses are an essential part of the American economy, and they aren't ready to see it be smothered out by the big name brands.
Tech from Vets is a company that is working with the people for the betterment of the people. Nothing spells out the "American Dream" quite like that.

The bottom line is: They want to help you build yourself and your business into better versions of what it used to be.
Popular in the Community