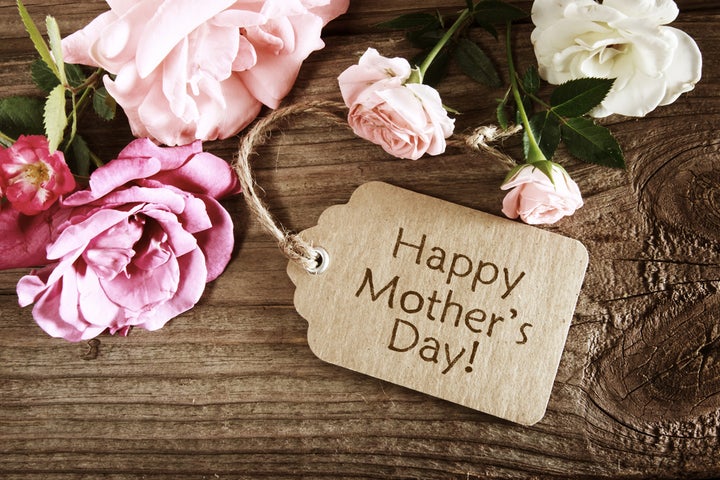 April showers bring May flowers, and those early May buds bring the reminder that Mother's Day is fast approaching. With that begs the question, what should I get her? Moms are in high regard this time of year when it comes to gift giving. And deservedly so. According to the National Retail Foundation, consumers spend an average of $172 on gifts, amounting to a whopping $21.4 billion overall on Mother's Day spending.
Regardless of your budget, whether you want to go way below or way above this average, there are great gift options for the tech-savvy mom in your life. From practical to downright luxurious, here are 12 ideas that will delight her on Mother's Day.

For the glasses-wearing moms who also like to use their eyewear as an accessory, affordably-priced frames from Zenni Optical make it possible for moms to get a few pairs for mixing and matching. Accessorizing is so fun. Zenni also offers Beyond UV technology as a lens feature, which blocks the blue light emitted from TV, mobile devices and computers. Perfect for the mom who uses her iPad in bed. (Frames start at $6.95, gift certificates are available)

Connect mom with a digital dermatologist who creates a custom-blended prescription formula for her specific skin issues, and is available anytime for questions. The dermatologist is a real person, but all communication takes place online through the website and/or mobile interface. The set-up process requires simply answering skin-related questions and uploading a few facial photos for the doctor to review. Response time is quick, skincare recommendation is thorough, and the formula is sent out almost immediately and lasts for approximately three months. ($19.95 per month)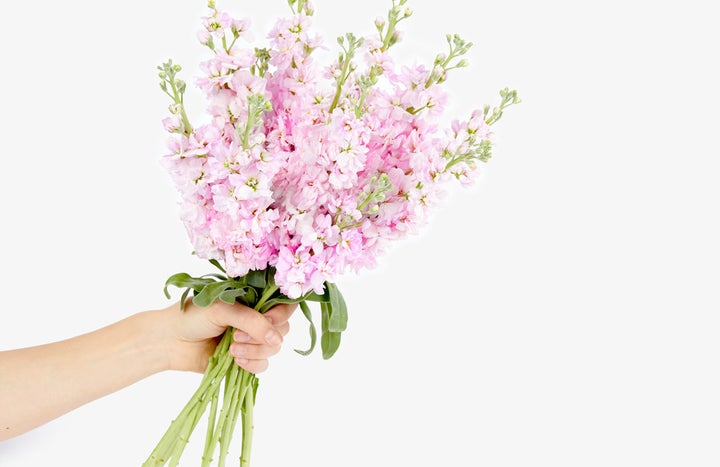 Flowers never go out of style, especially beautiful blooms like these that can be delivered same-day or next day from your mobile phone. There are lots of floral providers out there, but these modern bouquets from BloomThat offer affordable prices and super-fast delivery schedules, making it a great choice for those who have procrastinated on getting a Mother's Day gift. Future plans for services include gift cards and monthly floral subscriptions. (Prices start at $32)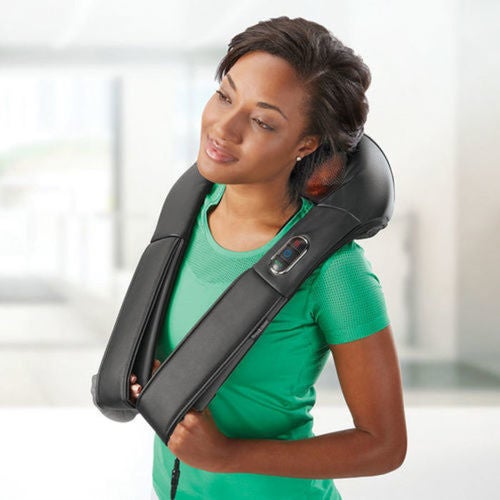 Sure, you could give mom a spa gift certificate for a much-needed massage, but for the same price, give her the gift of a Shiatsu massage whenever she wants. This Brookstone gadget offers both heat and deep-kneading (with eight nodes!) massaging to give mom's shoulders and neck a nice reprieve after carrying kids around all day. There are three programs to choose from and even an automatic shutoff option for when moms inevitably fall asleep from being so relaxed. ($99.99)

Don't be fooled by the small size of this coconut-sized Bluetooth speaker. It packs a serious sound punch and is a great accessory for any mom's tote or diaper bag for music on-the-go. If you know Ultimate Ears, you know you're getting incredible sound quality. What's also awesome about this speaker, especially for moms, is that it's waterproof...because, well, kids spill and drop things a lot. ($99.99)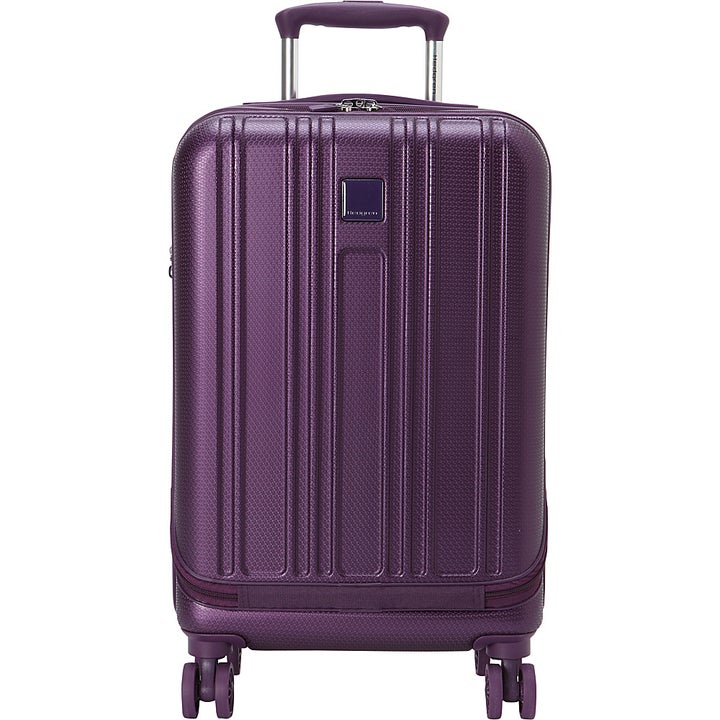 The jet-setting mom who likes to carry-on her tech in style will love this stylish Hedgren spinner. It comes in three sizes to suit any kind of trip, but the small version is perfect for weekend jaunts and fits easily into overhead compartments. The front exterior pocket fits a 15" laptop, and the scratch-resistant polycarbonate exterior is also water-resistant, ensuring that her tech is protected at all times. ($129.99)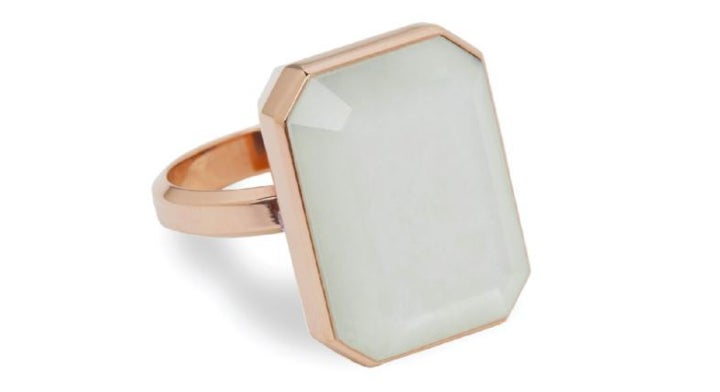 Jewelry is always a good choice for Mother's Day, especially a beautiful ring or bracelet from Ringly. She'll be wowed when she opens the box to this gorgeous statement piece, and will be even more impressed to learn that this jewelry also tracks activity levels, sends smart alerts (for incoming calls, texts, etc.) and helps set overall health goals. The new Spring Aries Collection features rose gold pieces, like the 'First Date' ring above, and definitely offers the wow factor. ($165)
If You Want to Splurge a Little More...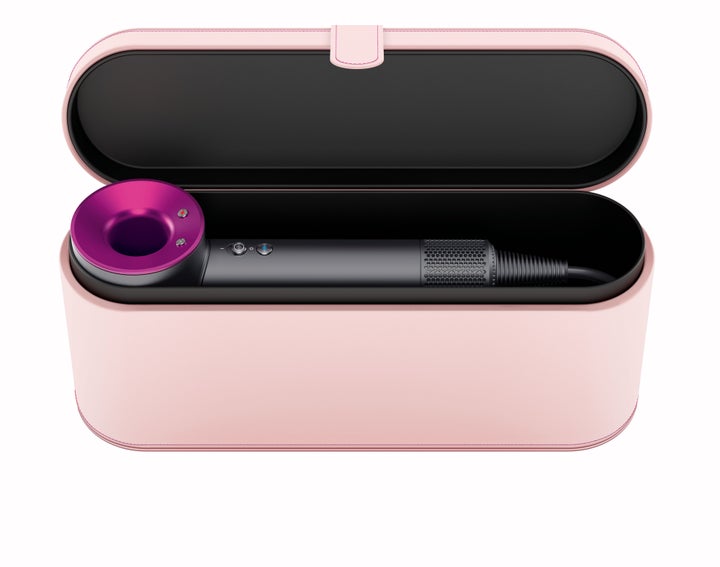 Yes, it's a pricey hair dryer, but make no mistake, this is not just a hair dryer, but a long-term investment in hair that many women pay hundreds on each year to upkeep. In usual Dyson fashion, the typical design has been re-engineered and vastly improved, with a more ergonomic design, faster hair drying and even magnetic accessories that simply click on and off. The technology allows you to customize your drying needs and ensure that no heat damage takes place. This limited-time Mother's Day edition comes with a beautiful pale pink case. ($399)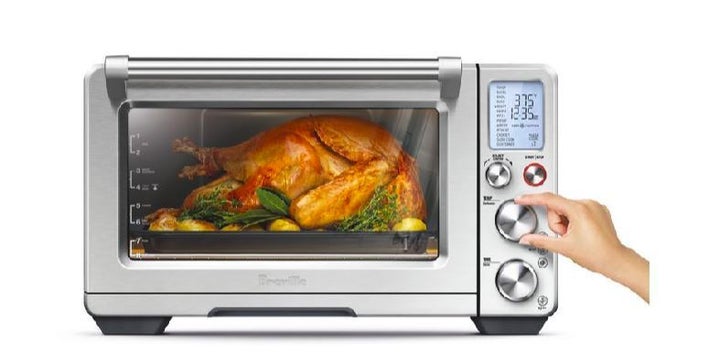 Any mom would appreciate some help when it comes to meal prep, and the new Smart Oven® Air from Breville is perfect for family dinners, kids' snacks, breakfast-to-go and much more. Of course, it bakes, broils, toasts, reheats and all that's typical of a countertop oven, but this also offers a convection, dehydrate and air fry function. It is large enough to fit a whole turkey, yet compact and stylish enough to show off front and center. Element IQ technology redistributes heat to exactly where you want it, based on whatever you're cooking. Very smart, indeed. ($399.95)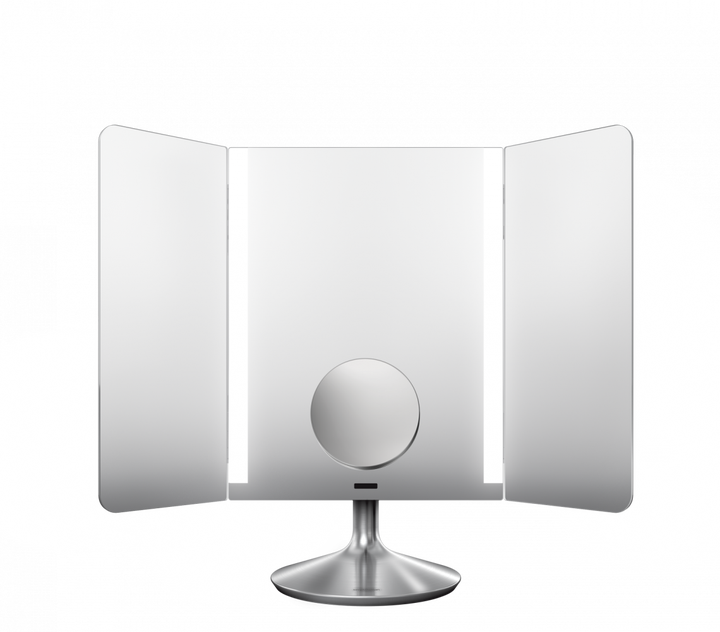 Every mom has a different 'getting ready' routine, and whether it's five minutes or 50 minutes, she will appreciate the glory of this mirror from simplehuman. The wide WiFi-enabled tri-fold mirror has a movement sensor, so when someone approaches, it turns on and displays beautiful light. Speaking of light, there are presets that can be used (office, home, sunlight, overcast, etc.) or via the corresponding app, specific light can be customized from the 50,000 possible variations. The mirror also works with services like Alexa, Nest and IFTTT, to correspond to daily activities and be on the ready for whenever moms need to get ready. ($400)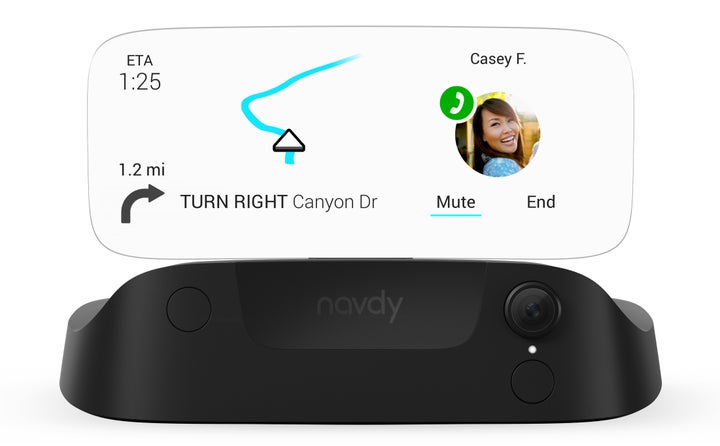 Between constant carpooling and shuttling to the never ending slew of games, practices and lessons, cars have become second homes to moms. This brilliant device featuring Head-Up Display Technology and keeps her safe with her eyes on the road by displaying all texts, calls, directions and even music selections right on her console. There is a steering wheel button accessory that controls the Navdy, and it also responds to gesture controls, for the ultimate cool factor when driving. ($499)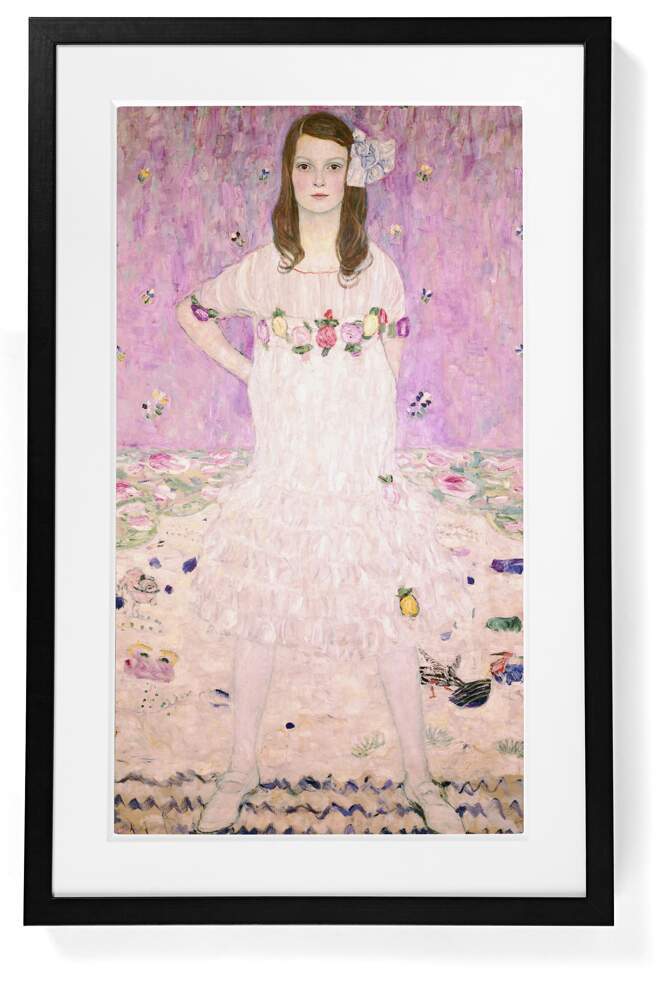 The art lover mom will fall head over heels with Meural Canvas, an amazing digital frame that brings her favorite paintings to life in the most realistic and vivid way. Actually, 30,000 of her favorite paintings. With an extensive art library of masterpieces, she can have a da Vinci on display one day, and a Pollock the next via the website or corresponding app. Or it can be used to display personal photos, too. The 18x29" frame is a design standout in any room, and mom will be the standout when she switches from masterpiece to masterpiece with a slight of the hand (yes, this has gesture control technology too). ($595)
Related
Popular in the Community