Dear Silicon Valley: You'd have more success recruiting black people if you actually supported the black community.
That's one powerful takeaway of a damning essay titled "Silicon Valley doesn't care about black people," published Wednesday night on Medium after the news broke that yet another black man, Philando Castile, had been killed by police in Minnesota ― barely two days after police fatally shot Anton Sterling, also black, in Baton Rouge, Louisiana.
In recent years, tech companies have issued report after report acknowledging that very few people of color work in Silicon Valley, and pledging to do better. More than a few tech CEOs are out there talking about how eager they are to recruit more men and women of color.
But when black people are gunned down by police in the United States, these companies tend to stay silent, Justin Edmund, a former product designer at Pinterest, wrote Wednesday.
"It stands out just how mute Silicon Valley is when it comes to unarmed black people being shot and killed by cops," Edmund wrote. "It's alarming, considering this very same industry is actively trying to court underrepresented minorities for technical positions to make their workforce diversity statistics look less homogeneously white."
Indeed, on Thursday Facebook was criticized for removing a video posted by Diamond Reynolds, Castile's girlfriend. Facebook later reposted the video with a graphic content warning, but didn't offer much of an explanation for the whole thing.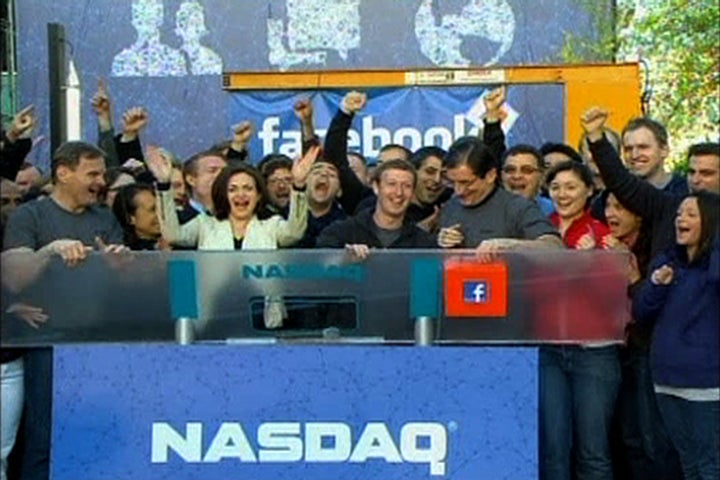 Edmund called out Silicon Valley not just because of the industry's supposed commitment to diversity, but because when these companies take a stand on an issue, they tend to have an effect.
Consider the way companies like PayPal, Apple and Salesforce have been outspoken about LGBTQ rights. Not only have chief executives like Apple's Tim Cook and Salesforce's Marc Benioff made forceful statements supporting equality, but some of these companies have also pulled their business from states with discriminatory laws.
In Indiana, a group of tech companies successfully pushed to get a law repealed that had permitted discrimination against gay people.
However muted the tech industry has been on police violence, it's played a pivotal role in at least one way: Technology has been absolutely critical in exposing police brutality to the world.
After police shot Castile in a suburb of St. Paul on Wednesday, Reynolds filmed a graphic video of the aftermath and posted it on Facebook Live. When a police officer shot and killed Michael Brown in 2014, the world watched videos of the subsequent protests in Ferguson, Missouri ― and the heavily militarized police response ― via Vine videos on Twitter. (Disclosure: The Huffington Post is one of several brands that Facebook pays to broadcast live video content via the social network.)
And of course, the Black Lives Matter movement has gained widespread amplification on Twitter, a critical platform for the black community. At the same time, only 2 percent of Twitter employees are actually black.
On Thursday, several influential people in the tech world shared Edmund's post.
Anil Dash, a tech entrepreneur based in New York, took it one step further, noting that certain companies are essentially profiting from police violence as people use their products and services to document instances of brutality.
GoPro and Nest Labs, which acquired Dropcam in 2014, didn't immediately respond to requests for comment for this article. But let's hope executives throughout Silicon Valley are paying attention.
UPDATE: In a Facebook post on Thursday night, Mark Zuckerberg offered his condolences to the Castile family and said this week's police shooting videos "shine a light on the fear that millions of members of our community live with every day."
"While I hope we never have to see another video like Diamond's," he added, "it reminds us why coming together to build a more open and connected world is so important ― and how far we still have to go."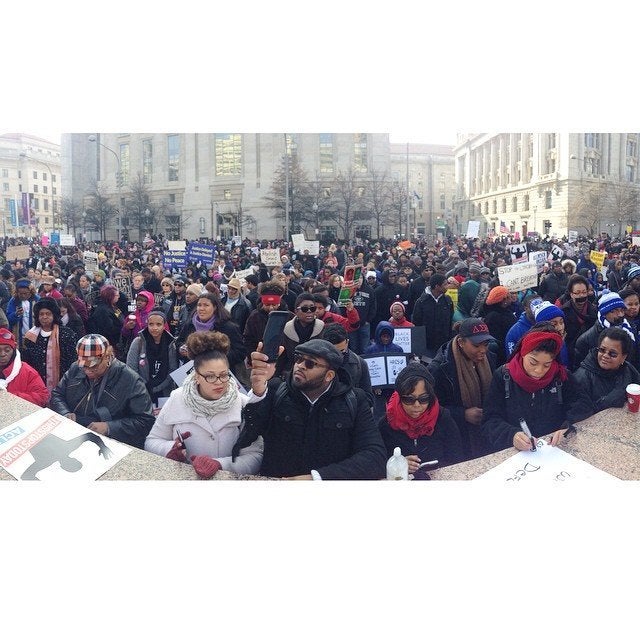 Powerful Black Lives Matter March In Washington
Popular in the Community