Fans of financial technology (fintech) have been all abuzz about how new tech-driven financial services will threaten, and ultimately end, the dominance of banks. While it's true that fintech is gradually disrupting the financial services industry, to argue that fintech will be the end of banks, is simply false.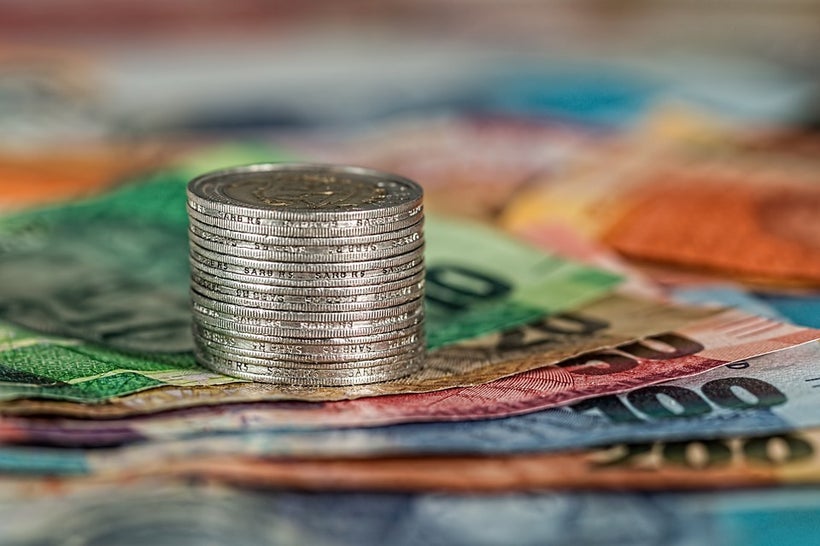 Big banks strike early
In fact, the "disruption" we're seeing now isn't happening the way disruptive innovation was initially conceptualized. New and less-resourced entrants aren't dominating larger and established competitors through cheaper and better services. Instead, we're even seeing the old guard fuel these potential disruptors often by buying out or funding these startups.
Bank of America invested $1.5 million in a Charlotte fintech hub. Wells Fargo already has an innovation lab which they launched in 2014. Banks in Europe are also doing the same. Santander and BBVA both have put up their own funds to support fintech initiatives. The Vanguard Group and Charles Schwab also launched their own robo-advisor platforms to compete against investment fintech startups like Betterment and Wealthfront.
What these big banks are doing is essentially preemptive self-disruption. Instead of finding themselves playing catch-up to these smaller and more agile fintech companies, banks simply acquire the competition so that they can keep their market advantage.
Small banks have to cope
If there are institutions that are at risk, these would be the small banks. Small banks typically do not have the assets buy out the competition. They also don't have the resources or internal competence to create their own tech products. However, they are feeling the pressure of changing consumer attitudes.
43 percent of mobile phone users with a bank account used mobile baking in 2015. This shows that mobile is becoming the preferred avenue for banking transactions. Consumers also now demand intuitive user experiences in their financial transactions. Providing such an experience is the expertise held by fintech companies.
What these banks can do instead is to collaborate with fintech companies. UK-based fintech company Ezbob is finding success in their collaborations with traditional lenders. Ezbob provides an automated lending platform for use by financial institutions. The platform provides borrowers a quick and easy interface to complete their application and the lenders powerful features such as know-your-customer (KYC), anti-fraud, analytics, reports and collections.
Recently, Ezbob partnered with the Royal Bank of Scotland (RBS) to enhance the bank's direct lending capabilities. Instead of attempting to develop such as system themselves, small banks can also opt to emulate such business moves and partner with fintech companies to offer new tech-driven products and services.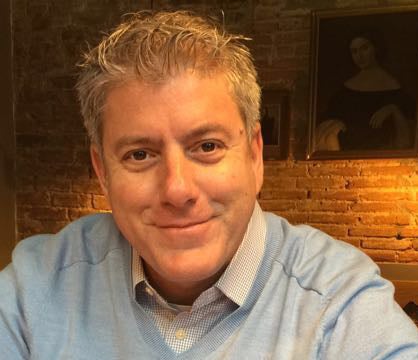 Collaboration over competition
I recently talked to Tomer Guriel, CEO of Ezbob on the state of small banks and how a collaboration with fintech companies could help these banks level the playing field against bigger competition.
Are the banks going to disappear in the future?
No, I don't think so. Banking as we know it will change. We at Ezbob are part of this change. We are working with banks to get them more automated, more customer friendly, be faster and, most importantly, capable of delivering an enjoyable customer journey.
What are banks doing to modernize their technology?
Historically, banking has been resistant to change but banks such as Citi, JPMorgan, RBS, Santander and many more have opened innovation labs around the world where they look to learn from Fintech companies.
In the lending ecosystem, most people associate the word fintech with alternative lending companies such as Lending Club, Ondeck, Kabbage, SoFi, Funding Circle, Marcus by Godman Sachs and more. Fintech is much broader and is defined as anything that is technology and finance related. Banks are super interested in fintech solutions.
Why do banks need to change?
Do you like going to your bank branch to apply for a loan? How long does it take to apply? Where do you find the documents that the banker asked for? How long does it take to get an answer? Would you agree that banking as we know it needs to modernize itself?
Ezbob is a technology company that provides lending solutions to banks. Ezbob offers banks a platform that allows any business large or small to apply for a loan and receive funding by simply filling in a 10-minute online application. By using our platform, banks can fund loans within 1 hour of the customer applying.
How long does it take to implement the system in a bank?
16 weeks. Any bank that implements our solution can compete with the big boys. Our technology levels the playing field. A small bank can compete for the same customers of a big bank.
Can you explain how you developed this technology?
We have a great management team which is growing. Our team includes bank-tech professionals from Fundtech, which was sold to D+H for over $1 billion, one of the founders of Waze, veterans of Amdocs, Comverse, JP Morgan, Barclay's and more.
Today we have offices in London, Israel and in Bulgaria.
Who are Ezbob's customers?
I'm proud to say that one of the biggest banks in the UK, The Royal Bank of Scotland is one of our clients. They have approximately 26% of the UK market. We will be announcing additional customers in the near future.
What are Ezbob's future goals?
We hope to have a big impact on businesses worldwide by providing our solution to many banks in multiple countries. Banks using Ezbob's solution will offer businesses in their countries a simple, fast, and enjoyable experience when applying and receiving funding.
Fintech to save small banks?
Small banks in the US continue to provide a valuable service to smaller and more remote communities, offering loans to small businesses and farms. However, small banks are seeing their share of assets decline since the recession. Collectively, small banks only hold 22 percent of domestic deposits and only 18 percent of US banking assets as of 2014.
These banks are threatened by the changes being brought about by technology. However, they must be able to recognize this as an opportunity to offer new tech-driven products and services to their customers. Fintech companies already acknowledge that banks aren't going away and are keen on collaborating. Banks must seek out these new partnerships and use these new platforms to better serve their customers.
Calling all HuffPost superfans!
Sign up for membership to become a founding member and help shape HuffPost's next chapter
This post was published on the now-closed HuffPost Contributor platform. Contributors control their own work and posted freely to our site. If you need to flag this entry as abusive,
send us an email
.