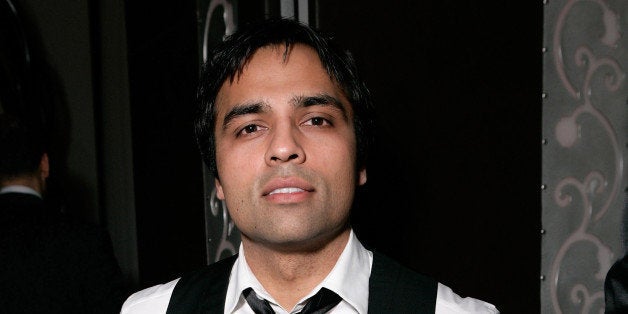 TechCrunch is dropping online ad network RadiumOne as a sponsor of the popular Disrupt NY technology conference over charges that its CEO beat his girlfriend during a horrific episode of domestic violence.
In an open letter to RadiumOne's board members that was posted online Saturday, Leena Rao, a senior editor at TechCrunch, explained that the behavior of RadiumOne CEO Gurbaksh Chahal had become impossible to ignore.
"You see, I am afraid that this world is at risk of being a place where people are known to sacrifice ethics, and values, and sometimes genuine human decency in exchange for making money. This scares me, as does the fact that a violent, angry man is being left to prosper without full responsibility and retribution for his crimes."

Chahal was arrested and charged with hitting his girlfriend a staggering 117 times over a half-hour last August. The incident was caught on video, but the footage was ruled inadmissible in court because the police had seized it without a warrant. This, combined with the victim's resistance to cooperating, allowed Chahal to plead guilty to misdemeanor domestic violence and battery charges, and escape the situation with only three years of probation and some community service requirements.
RadiumOne is one of the largest online advertising platforms in the world. The company had been in the final stages of preparing for an IPO and expected to generate more than $100 million in revenue this year, according to anonymous sources cited by Bloomberg.
RadiumOne was set to sponsor the "Hackathon" portion of the three-day Disrupt technology and startup conference taking place in New York City next week.
But after the news broke last week that Chahal would serve no time behind bars, people took to social media to express their outrage.
In a separate post on its website Saturday, TechCrunch said that "we simply couldn't sleep at night knowing that we were supporting and promoting a company led by someone who does not share our values on the issue of domestic abuse."
Full disclosure: TechCrunch and The Huffington Post are both owned by AOL.
UPDATE: The board of RadiumOne is considering removing CEO Gurbaskh Chahal from his job, Re/code reported Saturday. According to sources close to the company, the all-male board has "been discussing the issue and will come to some decision or make a public statement within days."
Related
Popular in the Community