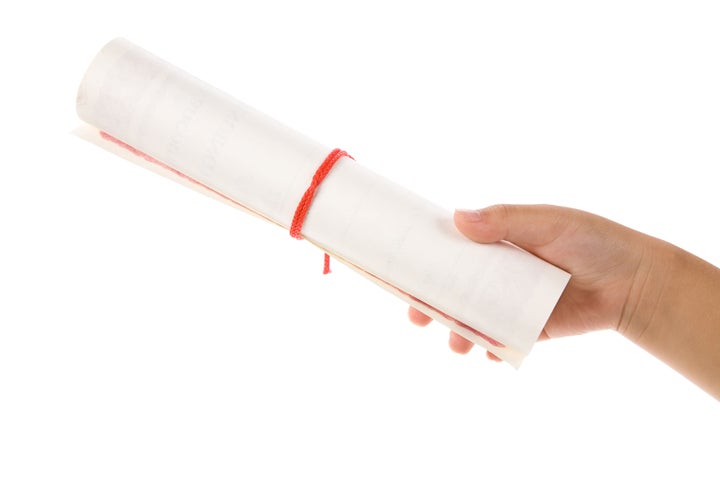 As we look forward to the Labor Day holiday and celebration, I can't help but reflect on the important connection that Saint Paul College has to Labor Day. Our college is nearly as old as the first Labor Day, and like the day set aside to honor laborers, our college was conceived as a vocational boys school with the primary intention of creating the future workforce by providing the skills of the trades. Our college was conceived with the understanding of how vital a well-trained workforce would be to the community and our nation. An early school slogan was "It always pays to learn a trade." That slogan eventually evolved into our mission statement: "Our mission is to provide: Education for Employment... Education for Life."
Today, both educators and employers are in complete agreement about the necessity of preserving this tradition of a highly skilled and well-prepared workforce. We all recognize that it is the people, the workers, the laborers who have built this city, this state, and this nation. These hard working and dedicated individuals have been the key to promoting economic prosperity in our communities.
What greater tribute can we, as educators, give than to ensure that we present well-prepared and well-trained workers to employers? It is not a singular role -- we must continue to partner with business and industry to continuously change and grow by embracing technological advances in everything we do, while still holding true to the notion that technology is only as good as the individual performing the task. Beyond technological skills, we must also promote essential skills such as communication, team building, conflict resolution, and the passion to explore art, humanities, literature, global languages, sciences, information literacy, and writing, which are embedded in the core competencies of programs that our students acquire when they graduate from Saint Paul College.
Being the best educators and educational institution we can be, with continuous improvement and eyes to the future, is the best way we can honor the American worker, both here on campus and as our students are ushered into new careers, well-prepared with new technological advances and continuing education.
It is a complex balancing act to prepare workers for the technology of the future, while fulfilling the needs of current industry practices. We must be mindful to not invest too heavily into the jobs of the past. We must also foster in our students the love of learning that will extend beyond the education they receive from our college. We know that at the heart of this institution is the belief that we aren't here to merely train our students for a particular career, or facilitate a transfer to another college or university. We are here to engage, encourage and challenge them; we must give our students the skills that will benefit them the most and prepare them to be successful. And by being successful, they will be more than someone who holds a certificate, degree or diploma, but will also be someone who embraces the idea of education, and understands how to learn and think critically, so that their education will be life-long and their knowledge will know no bounds.
With great success, of course, comes great responsibility. And today we face many challenges. Like all in higher education, we are still dealing with budget issues, cuts in funding, and the call for institutions to do more with less. We are not measured on enrollment figures alone. We must answer for student persistence and progression rates; for graduation rates; for the employment rates of our graduates; and the success rates of the communities traditionally underserved by higher education. These are the things that our stakeholders scrutinize. These rates are looked at by many as the real barometer of success. We further connect with employers through our faculty and our Career and Placement Center, so that they recognize the value of our students as their future employees. Through our Career and Placement Center, our students receive personalized attention on selecting the right career path for themselves, finding the right job, and how to be competitive and present themselves in a professional way during their job search. This service is free for our students and alumni, part of our commitment to lifelong learning. The well-prepared student becomes the well-prepared worker and employee.
What matters most to our students is quality and affordable education that has indeed prepared them for a career or the ability to transfer to a four-year college. Our goal as an institution, is to provide the education and learning environment that gives our graduates a leg-up in competing for a particular job because employers recognize, welcome and continue to recruit the quality graduate from Saint Paul College, who then becomes that quality employee through mirroring our values of "Excellence. Respect. Integrity." Like a parent who prepares their child from the day she is born for navigating and being a successful human being in the world, we want the world to know and be confident that a graduate from Saint Paul College, seeking a job or entering into a baccalaureate program, will be a highly successful worker or upper-classman. We want our graduates to be a part and parcel of the success of the company or institution they join.
We ARE a public institution. We ARE the only two-year public comprehensive college in the City of Saint Paul. We ARE bound by open enrollment. We don't have the luxury of restricting admission to the top 1 percent of anything! We do, however, benefit from a different luxury; our luxury lies in the rich diversity of our students. Diversity of thought, of background, of stories, of viewpoints, of capabilities -- these things are what keep us engaged as faculty, staff, and a college community. This diversity keeps us on our toes and challenges us to expand our vision and mission.
Open enrollment means that we get more than our share of students unprepared for the rigors of college. As with all two-year public colleges, Saint Paul College has the mission of providing open admission to students who might need improvement in reading, writing and math. Developmental or remedial instruction in these areas is necessary to prepare students for career or technical programs or for transfer to four-year colleges. Our society needs to continue to invest in our public institutions. Community colleges are complex organizations. As complex as the human beings we serve. Perhaps that is where we, as a college, have gone beyond just fulfilling a moral obligation to serve all who come through our open-enrollment doors. That is where it becomes a calling for so many of us. We witness students transforming their lives, from one trajectory to another.
To us, "Start here. Go anywhere." is our college slogan. To students who enter our doors, it is not simply a slogan. They see it as an opportunity -- an invitation from us to take that step and start their collegiate journey. Our challenge is to find a way to help anyone who comes through our doors to succeed. It's not just a challenge -- it's our moral imperative as a public institution. We must increase student persistence, progression, and increase our graduation rates.
And this is how we honor our workers in the United States -- by training, educating and preparing our students to be the real contributors to society and the American workforce throughout their lives. That is how the support of public institutions comes full circle and continues to provide our country with the workers who have labored to make our nation so great.
Calling all HuffPost superfans!
Sign up for membership to become a founding member and help shape HuffPost's next chapter