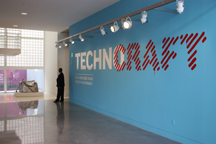 With Silicon Valley just a quick jump away on the Caltrain, it only makes sense that an exhibit of technology's often-discussed byproducts--customized sneakers, interactive computer games, multi-purpose product designs, and hacking--would provide ripe fodder for an exhibit at San Francisco's trendy--and trend setting--Yerba Buena Center for the Arts.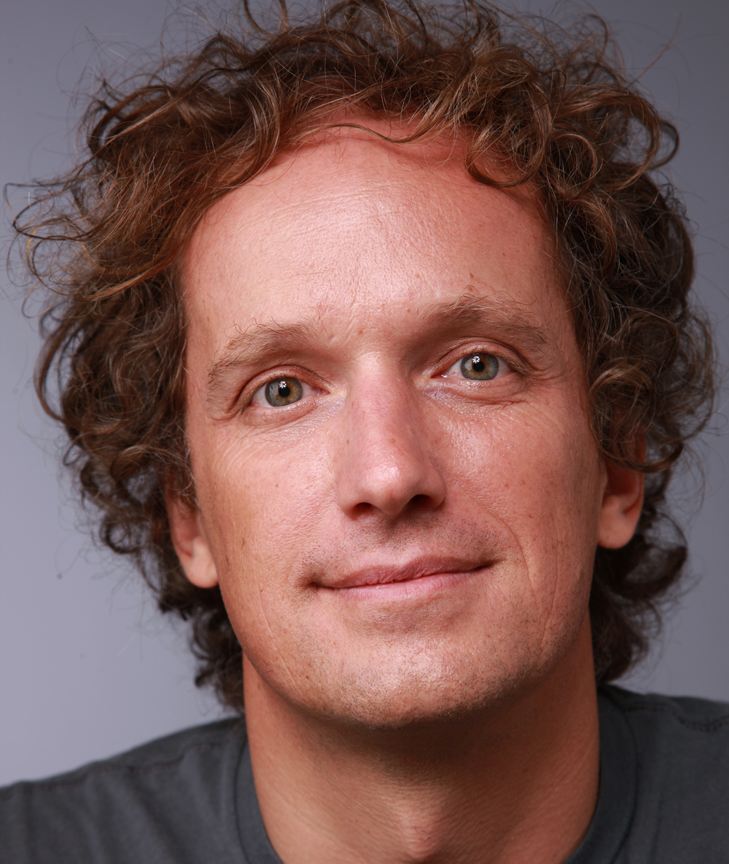 And under the savvy auspices of Yves Behar, a respected industrial designer, and founder of fuseproject, visitors to TechnoCRAFT: Hackers, Modders, Fabbers, Tweakers, and Design in the Age of Individuality are in for a treat. Part mind-candy, part novelty, part three-dimensional educational chart, this exhibit of more than 800 works by roughly 40 artists remains on view through October 3rd. It is a fresh, visually stunning assessment of a current design trend effectively erasing the timeworn divide between creators and consumers.
During a recent interview, Behar, 43, discussed his desire to demonstrate the myriad ways in which designers were abandoning their ivory towers for a more populist approach to product-making. "Now there's a dialogue between consumers participating in the making of an object, and designers creating platforms for them," he said. "This level of closeness is bringing new meaning to the world of design."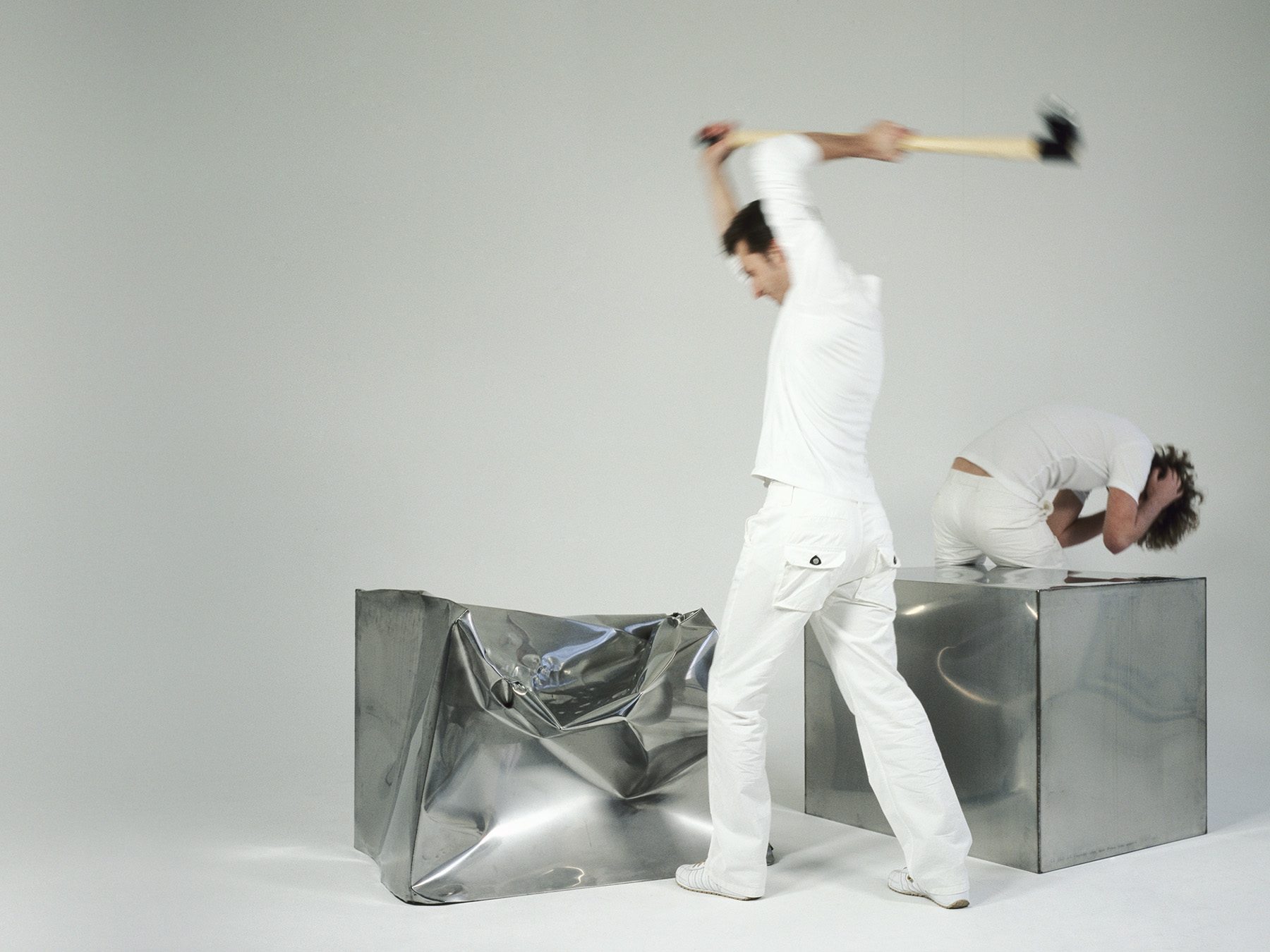 Among the first museum shows of its kind to address this phenomenon, TechnoCRAFT is organized into distinct categories. Marijn van der Poll's Do-Hit Chair (2000), for example, appears under the auspices of Incompletes, or designs that anticipate completion by their eventual consumer. Consisting of a stainless steel cube and a hammer, the Do-Hit Chair is accompanied by a video loop featuring a man clobbering his cube. Consumers are supposed to follow suit, pounding their cubes into chair shapes that suit their individual fancies. (Although visitors at the opening were invited to hack at the exhibited chair, hammering is no longer permitted, according to Behar, who explained, "It takes about thirty minutes of hitting just to get the metal into a decent shape. Plus handling a very large, very heavy mallet in a gallery...well, it just isn't feasible.")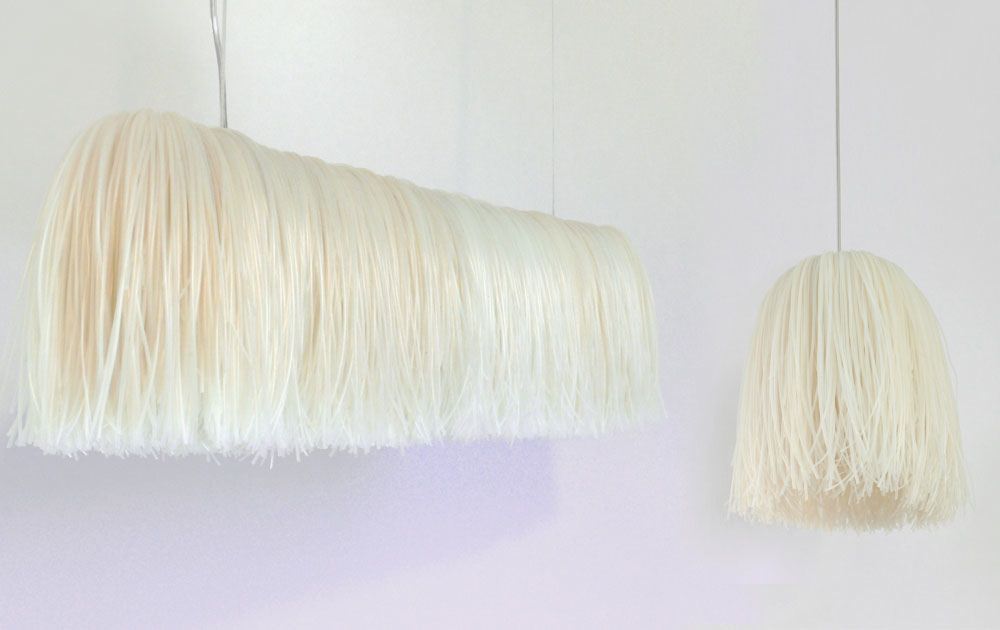 Setting the overall tone of TechnoCRAFT, which remains decidedly playful while engaging our collective desire to exert control over the world around us, van der Poll's chair relates nicely to Clara Lindsten's Leftover Lamp (2008). Made of silicon rubber cables dangling--Cousin-It-like--from a steel rod, the suspended lamp invites consumers to give their lightsource, well, a haircut. The prospect of snipping rubber tubes to a desired length and style (shaggy or straight, hmmm...), appealed to the inner beautician in me, and I confess that I was tempted to ask for a pair of scissors. (The remnants of a grooming performed at the opening were still scattered on the surrounding floor, but, alas, trims are no longer permitted, either.)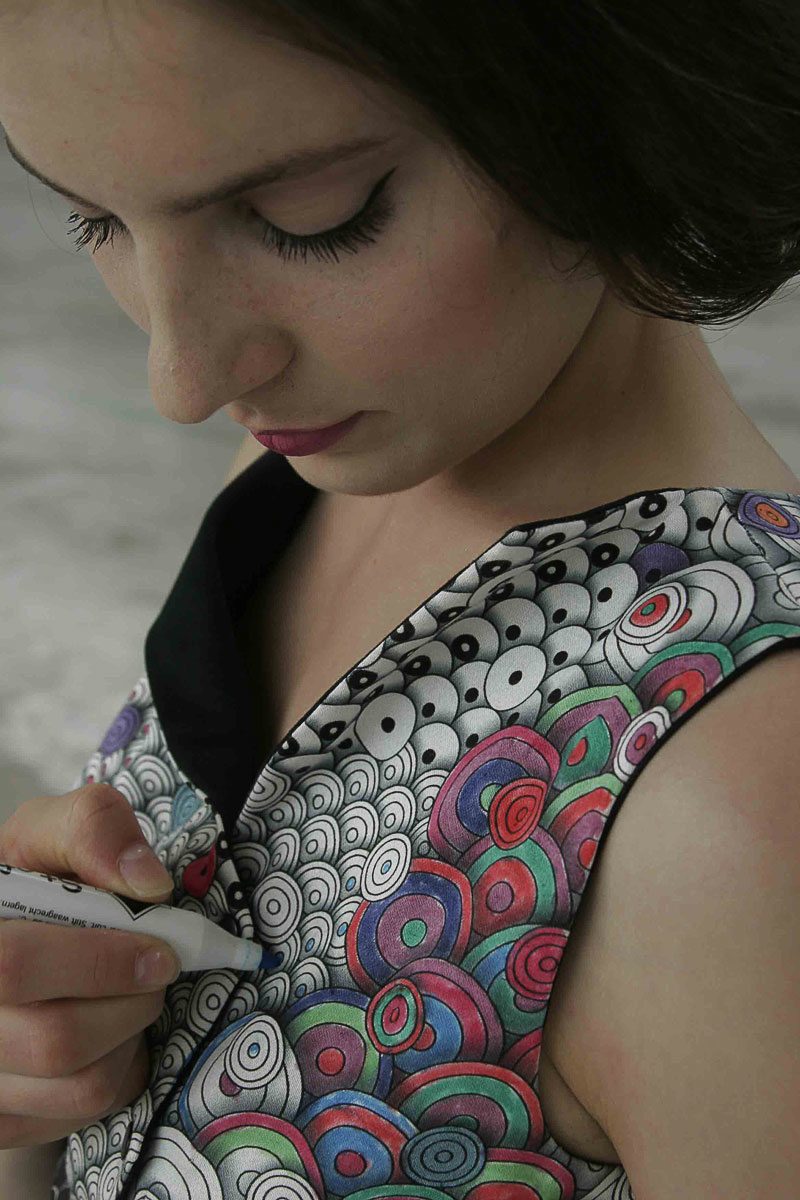 Equally girly is Berber Soepboer and Michiel Schuurman's Color-in-Dress (2008), which presents a cotton dress printed with a mod-looking digital pattern alongside markers for hand-coloring the dress as you see fit. (Do the inks run in the wash? I found myself wondering. No designers were on hand, at least on the day of my visit, for potential consumer questions.)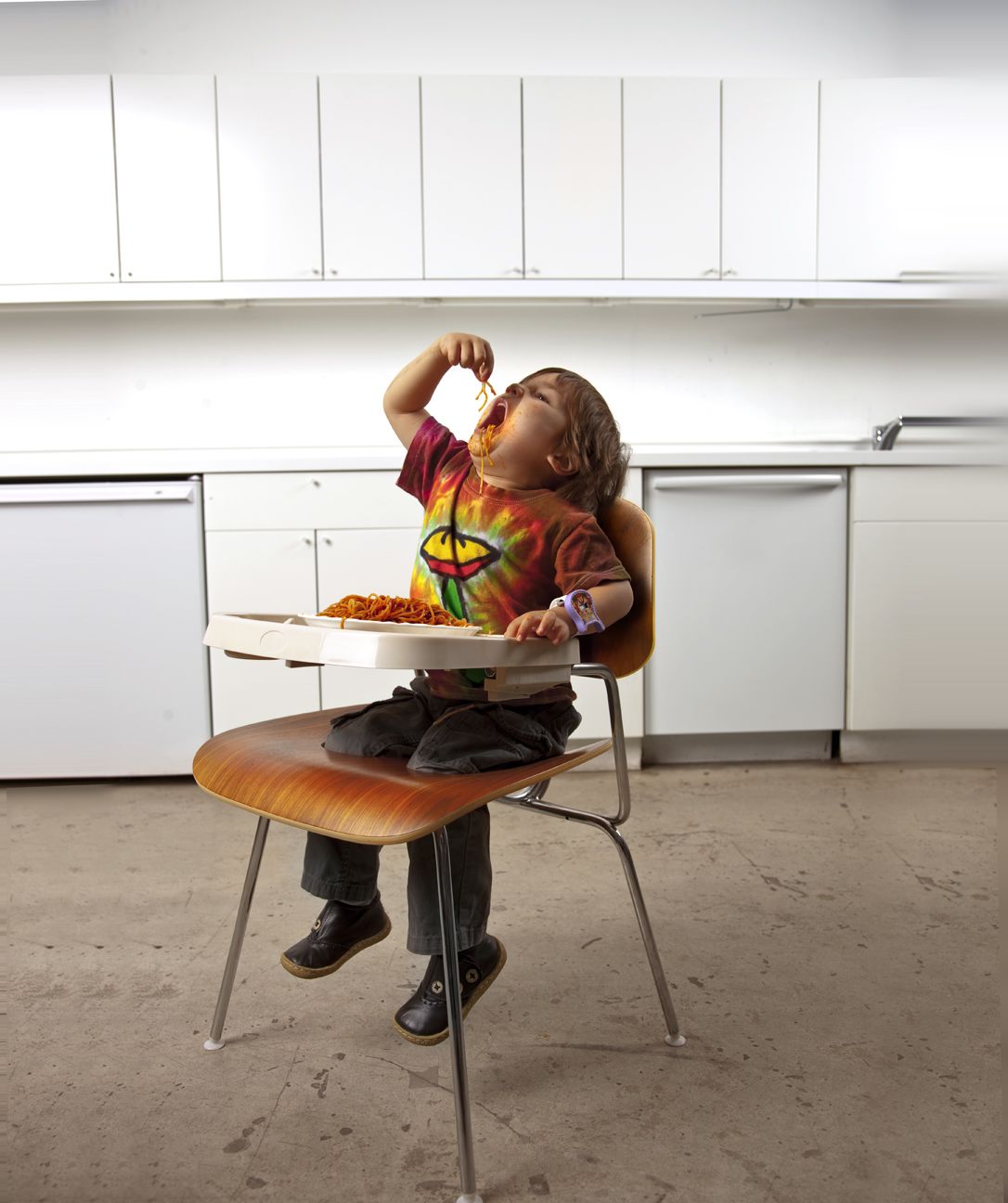 Other exhibition highlights include an iconoclastic Eames Hack High Chair, (2008). Presenting a classic Eames chair--paragon of Modernist design--retrofitted for an infant, is a bold, subversive gesture. This brainchild of a collective including Andrew McCandlish, Tom Reynolds, Jared Delorenzo, Alexandra Powell, Tim Peet, and Alie Thorner features holes cut out of the revered wooden seat, to accommodate your baby's legs, and a requisite plastic tray for catching errant crumbs, gobs, spills. Very cute.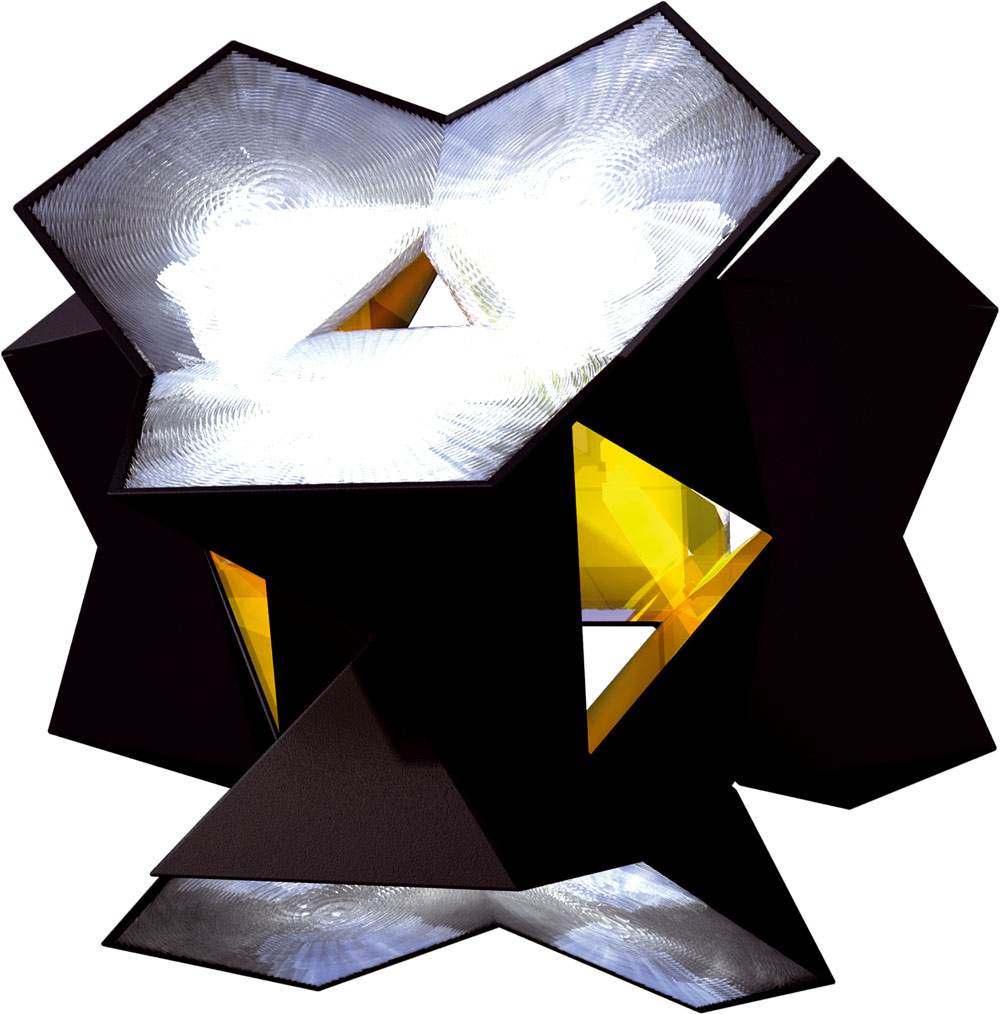 There is the requisite modular lamp, Starbrick, (2009) designed by the reigning prince of spectacle and light effects, Olafur Eliasson, in collaboration with Zumtobel.
An installation featuring a literal depiction of Puma's Mongolian Shoe Barbeque, displays its pet concept, allowing consumers to participate in the designing of their dream sneaker. (This falls under the category Platform, dedicated to product customization.)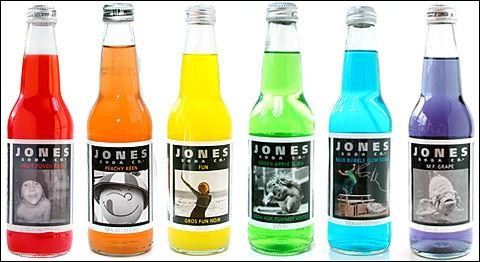 And rows of Jones Soda bottles on shelves attest to a trend identified here as Crowd-sourcing, in which companies tap the public for the development of innovative product designs. For those who don't already know, Jones Soda has initiated a campaign in which consumers may post their own photographs to the company's online gallery. Photos with the highest approval ratings are reproduced on the labels adorning Jones Soda bottles.
Still, in an exhibit full of pleasant surprises, I felt most deeply affected by the so called Hackers, whose sly versatility allows for the transformation of what lesser humans would call garbage into objects of astounding novelty.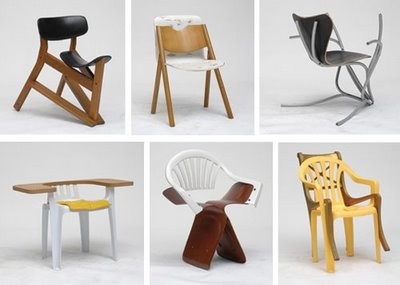 Martino Gamper's 100 Chairs in 100 Days, for example, still looms large in my memory. On his website, Gamper describes how, for two years, he collected discarded chair parts and other assorted objects, from the streets of London, where he lives, and from friends apartments. Then, combining these objects, Gamper assembled a surreal, hilarious, and idiosyncratic assortment of chair designs--one boasting a crutch, and another an upside-down guitar, as improvised chair backs.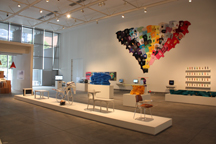 The Hackers category casts its net wide enough to include some unexpected--and very welcome--cultural twists. Vitrines filled with ingeniously improvised knives, soda cans disguising secret storage compartments, a hangar made of collected sheets of cardboard, for example, are the handiwork of San Quentin State Prison inmates.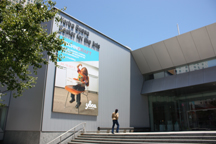 In contemplating his interest in curating TechnoCRAFT, Behar said, "I really saw a level of frustration with mass consumption on the part of the public. And there was a bit of a punk spirit in the hack designs that I found refreshing." There's bound to be something refreshing for visitors to this lively examination of design in the age of interactivity. After all, it strikes a near-perfect balance between aesthetics, empowerment, and serious fun.
Related
Popular in the Community