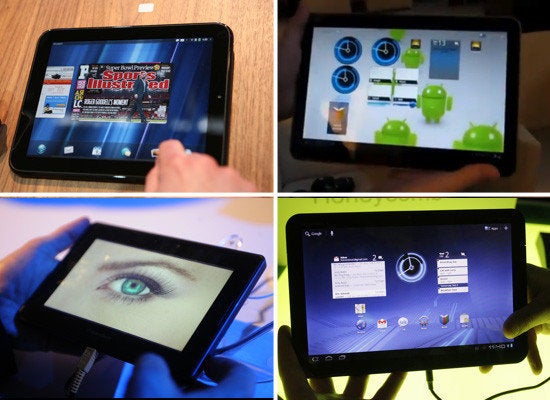 Even the largest technology driven companies in the digital advertising industry have awakened to the fact that advertising's future is not based solely on technology, and the next wave of mega-growth will not stem from a new algorithm or new digital video compression mechanism. Rather it will come from the advancement of the classic art of storytelling.
The story coming out of the IAB MIXX Conference and Expo is, simply, the story is the story.
For years we've heard about the power of storytelling from premium digital media publishers. In fact, their point of view is little different from that of the sellers of print and television advertising. Context creates auras and aspirations that help drive marketer interests. Great creative builds bonds between consumers and brands.
However the goal of technology-driven companies has largely been to drive the cost of media and filling ad units down to zero. But what happens when they succeed? Where does differentiation come from? By definition it comes from what's inside and around the ad units. So you have to create the context, the platforms, and the tools to build a sensibility around storytelling. That is what will allow the interactive advertising ecosystem to avoid becoming a commodity business, and thrive in the long term. As Jonathan Mildenhall, vice president of global advertising strategy and content excellence at The Coca-Cola Company, said to me after his opening keynote, it's not the products that get recalled, it's the stories around the products. This is why IAB themed the conference "What's the Story?: Building Narrative in the Digital Age" and invited the great storytellers at The Martin Agency to help curate it. Marketers like L'Oréal, Starwood Hotels and Subway, agencies like Wieden+Kennedy, technologists and visionaries like Microsoft's Jaron Lanier and Tim O'Reilly joined the rally call to support greater storytelling.
Perhaps the most unexpected voices of support came from a great swath of the technology leaders of our day including Facebook, Google, Twitter, and LinkedIn. Carolyn Everson, vice president, global marketing solutions at Facebook, said, "It's not just a race to get to the highest number of fans. It's a race to figure out how to be the most engaging storyteller with your fans." Google demonstrated its reliance on great storytelling with its TrueView product that allows users to skip ads. As Randy Ng, group product manager for video ads at Google, showed, people do watch ads if they're "engaging and relevant." Adam Bain, president of global revenue at Twitter, showcased how consumers use Twitter to tell stories -- whether they're celebrities bantering back and forth or astronauts sharing photos from space -- and how marketers can participate -- by telling "nano-stories," like classic commercial breaks, in the middle of the organic content. During my on-stage conversation Jeff Weiner, CEO at LinkedIn, underscored the opportunity for marketers to take part in the great narratives being told on that platform by users every day.
The MIXX Conference and Expo represented the key moment publishers, marketers, agencies, and technologists united to tell better, more engaging and memorable brand stories through interactive media.
The industry at large understood the MIXX Conference and Expo would be of historical, newsworthy significance -- I gave a hint to that in Ad Age a few weeks prior. IAB broke news of its own of course, releasing the "State of Mobile Measurement," the Tablet Buyer's Guide, and new research that proves high engagement with IAB Rising Stars ad units. But more important, many companies chose the event as the place to release their news during Advertising Week. Hulu revealed its new advertising product Hulu Ad Swap. TED Curator Chris Anderson announced the second year of the Ads Worth Spreading initiative. Booz & Company and Buddy Media revealed fascinating findings from their report "Campaigns to Capabilities: Social Media and Marketing 2011." Federated Media Publishing announced its acquisition of Lijit Networks. Major new research from nine key industry stakeholders premiered, including a report from Yahoo! and BBDO that unveiled results from a study that uncovers a new model for effective brand storytelling. In addition, Crowd Science launched CITRUS a new audience measurement, segmentation, and targeting platform for publishers.
The 2011 IAB MIXX Conference and Expo has come to close. But just as Mildenhall pointed out, its great story will live on.
Popular in the Community