Over the years the traditional dining experience has steadily evolved due to technology's influence on the restaurant industry. From table reservations to wine pairing to inventory control, technology is making dining out far more enjoyable. Increasingly, iPads are being used in restaurants to order food or pay the bill while wireless headsets allow the staff to communicate better, making the entire dining experience run smoother. This trend has been met with seemingly open arms: as reported by the National Restaurant Association, 40 percent of adults said they would be likely to utilize a smartphone app if it were offered by a quick-service restaurant and 32 percent of adults said they would use a mobile or wireless payment option if it was offered by a full-service restaurant.
All this technology saturating the restaurant industry has sparked the idea for an app that could potentially decrease waiting times at restaurants. Often, when popular restaurants do not take reservations, patrons must arrive, put their name on a list, and sit and wait for an excruciatingly long time for a table to open up. There has to be a more efficient way to do things!
There are some restaurants that have picked up on paging systems such as Table's Ready and WaitAway that notify their guests when their table is ready via text message, rendering the traditional buzzers obsolete. This allows guests to wander away from the restaurant and stay entertained exploring the surrounding area and likewise lets restaurants collect data on the number of parties they seat and typical wait times for different nights.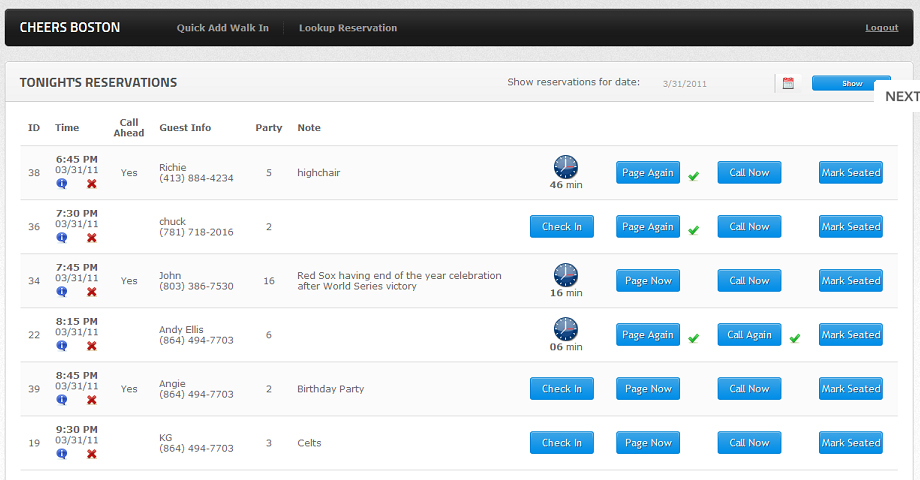 As explained by Table's Ready cofounder Bill D'Alessandro, "We're making it more fun for diners; you don't have to stand there by the host stand. It's also more profitable for restaurant managers because they can move the front of the house faster while generating data that can help with staffing and quoting wait times."
Taking this idea of efficiency one step further, it would save time and (gas) money if we didn't have to show up to a restaurant, find out the wait time is over an hour and scavenge for a new place to eat. Finding out wait times at different restaurants before actually arriving would make for a smoother experience and happier customers. Whats the Wait?, a web application developed a few years ago, lets users search and enter wait times at different restaurants.
Similarly, the mobile app WhyWait works by allowing customers to see wait times before they arrive. WhyWait is different than other applications like Whats the Wait? because it is run by restaurants rather than depending on its users for its success. As reported by the WKU Herald, WhyWait Operations Manager Jay Brown describes the application as "a Facebook for restaurants." But despite their apparent usefulness, neither application has entered the mainstream.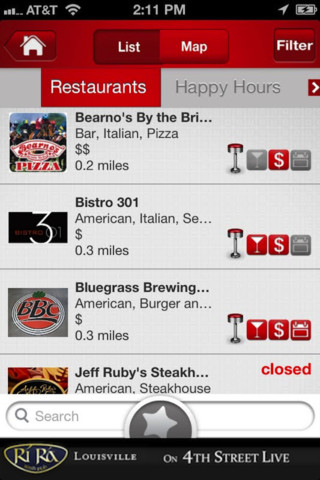 Back in 2012, a series of articles about customers not showing up for their reservations started blowing up as restaurants turned to social media sites to publicly criticize their no-show tables. Restaurants have tried to fight back by requiring a credit card number when you make a reservation and charging no-show a fee.
That being said, it's clear that the general trend for restaurants is to move away from taking reservations. This calls for an even greater demand for apps like WhyWait. The big question is how to get an app like this to pick up; the idea seems so obvious yet we don't have something highly popular like it.
Jon Matar, COO and CFO of WhyWait explains, "It's not an app that you can take national right away. We're going to continue to develop it, get feedback and enhance it." Eric Littleton, CEO of WhyWait, further expounds that restaurants need to be incentivized to reveal their wait times on the app. If they don't use it, it's not helpful to patrons.
So while these apps are in the works, all we can do, ironically, is wait.
Related
Popular in the Community