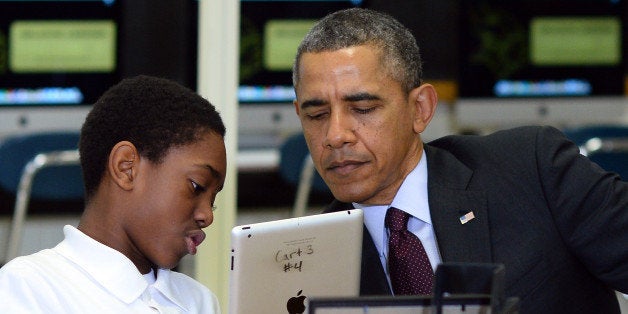 Many symbols we still associate with classrooms and learning, like chalkboards, pens, notebooks -- even classrooms themselves -- are quickly becoming outdated. American schools are going high-tech, and a few companies are leading the charge.
"[Teachers] can focus on great instruction and then look for the tools and resources that allow you to do that efficiently and effectively," Scott Kinney, senior vice president of Discovery Education, a company that helps integrate technology into classrooms, said.
As this week marks The Huffington Post's 10th anniversary, we took a look at some products that have been introduced to classrooms in the last decade and have the potential to change the educational landscape in years to come.
1. New Types Of Chalkboards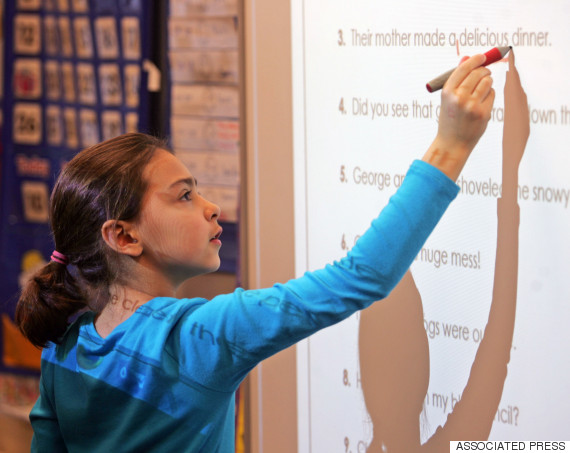 Traditional chalkboards have been increasingly replaced with interactive digital screens called smart boards. In 2005, an early iteration of today's smart board was used in about 150,000 classrooms. Now, over 2 million classrooms -- or about 60 percent of all classrooms in the country -- are equipped with interactive whiteboards, said Laurie Long, a spokesman for SMART Technologies, a company that provided about 1.2 million of those boards. This product lets a teacher save his or her notes and send them to students, as well as to show instructive videos without having to set up another device and projection screen.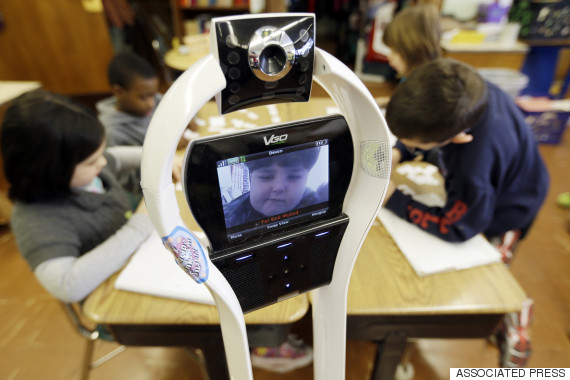 Some schools are cutting down on snow days, thanks to technology. Rather than giving kids the day off when weather conditions are too dangerous for commuting, these schools are asking students to follow classroom lessons online.
Although kids hoping for a snow day may not particularly appreciate these advancements in digital learning, house- or hospital-bound students do -- online lessons allow these kids to complete their coursework and still interact with peers. Some students with medical conditions can "go" to school via video conferencing or even with the help of robots enabled with video chat that they can control remotely.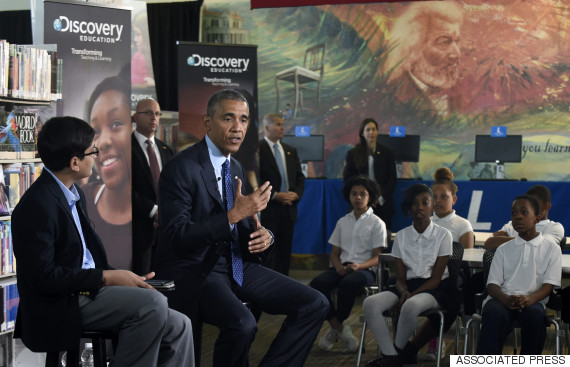 Companies like Pearson, Amazon Kindle, Chegg and CourseSmart offer eBooks, which are more mobile and cost-effective than traditional textbooks. These eBooks also allow students to highlight, take notes, save passages and search for certain words or phrases. Apple iBook offers interactive digital textbooks from Houghton Mifflin, McGraw Hill and Pearson. Other groups, like A Beka Book and Trunity offer digital textbooks with features like video, a search function and a personal dashboard.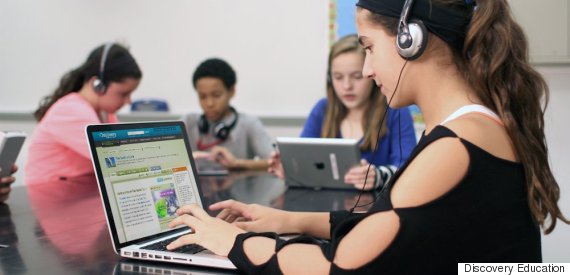 Discovery Education has been replacing traditional textbooks with original "techbooks," which are interactive and can be personalized, for six years. These "techbooks" can also be switched to Spanish or French, Kinney said, which allows some parents who don't speak English help their kids with their homework.
4. Computer-Based Testing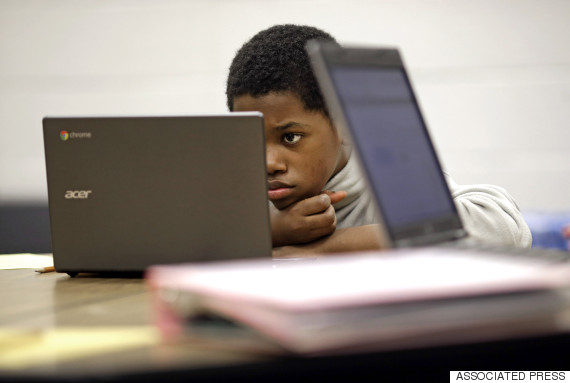 Testing is increasingly moving from Scantron sheets to screens. Exams associated with the Common Core State Standards are now being administered on computers and tablets in 29 states and the District of Columbia, though the rollout process hasn't been without its faults. Last month, three states suspended Common Core exams taken on computers when a server issue affected testing.
In-class gaming options have evolved beyond the classic Oregon Trail to include more educational options. GlassLab, a nonprofit that was launched with grants from the Bill & Melinda Gates and MacArthur Foundations, creates educational games that are now being used in more than 6,000 classrooms across the country. Some of the company's games are education versions of existing ones -- for example, its first release was SimCity EDU, which came out in November 2013 -- while others are originals. Teachers get real-time updates on students' progress as well as suggestions on what subjects they need to spend more time perfecting.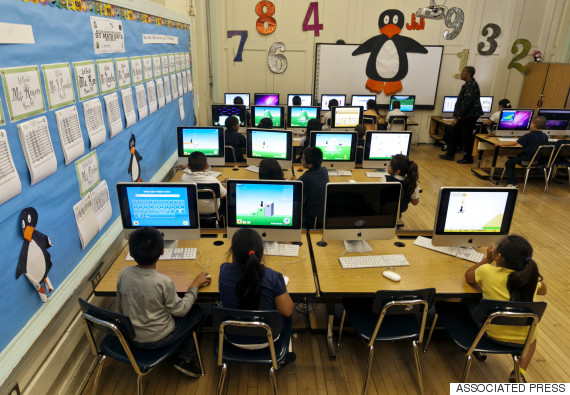 The Internet and other digital tools have some drawbacks. They're often distracting -- meaning teachers have to push students to stay on task -- and they can help students cheat almost as easily as they help them learn -- although there are tools, TurnItIn, that can help teachers catch that as well. But most developments have exciting implications for the future. Over the last 10 years, technological innovations have made education more interactive, immediate and personalized -- and have shown us the potential for more accessible and effective classrooms.