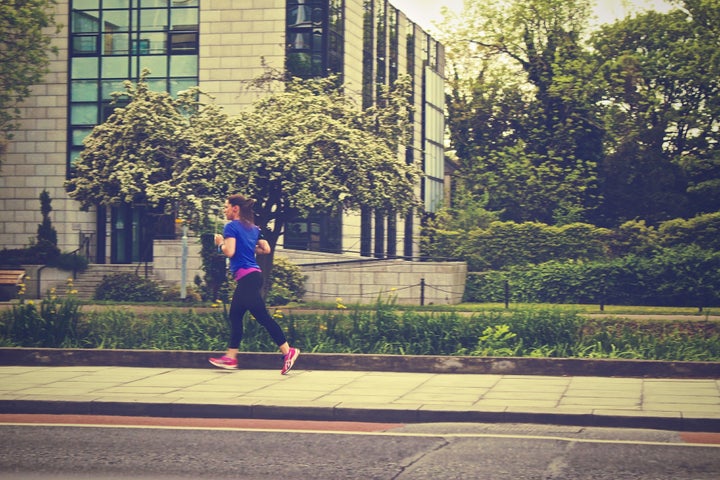 'Limeade is a corporate wellness technology company that measurably improves employee health, well-being and performance, while building cultures that support well-being.'
When I read this tagline on Limeade's website, I lit up immediately and couldn't wait to learn more. As someone with an undying passion for improving the health and well-being of others, and building the evidence base for improving well-being and, in turn, health and performance in the workplace, this line was music to my ears. This company uses evidence based research, technology, and data to help companies build a healthy, thriving, and engaged workforce. The Limeade tailored platform engages employees in health and wellness programs, tracks participation, and measures the impact increased engagement and improved well-being metrics have on the business. The following is a snapshot of my conversation with Limeade's CEO, Henry Albrecht.
Henry, why did you start Limeade?
The idea for Limeade came to me at a time in my life when I was stressed out at work and bringing the stress home. The stress and poor well-being started manifesting itself physically to the point where I got a rash on my skin. This was a point of crystallization for me. I realized how work, home life, and emotional well-being are all interconnected. From here I had the idea that you can measure and improve well-being in an evidence-based way.
How does Limeade work for organizations?
Limeade is a corporate wellness technology company. We help employees see where they stand and become aware of their well-being factors through our Limeade Well-being Assessment. Employees choose what they want to work on and we provide a variety of activities or challenges to complete. Employees earn points and rewards for completing challenges with a fun, mobile, social and game-like experience based on the Limeade Improvement Model. They can easily connect devices, join team challenges, cheer each other on, improve well-being with interactive videos, and much more. Our platform also provides insight to the employer on what's working and how well-being directly impacts employee engagement and business results. Limeade serves over 100 employers and top global brands.
We use evidence and metrics in well-being to drive growth.
For example, here are some numbers:
When employees feel their employer cares about their well-being they are 38% more engaged.[1]
Employees w/ strong well-being are more than twice as likely as those who have inconsistent well-being to be engaged in their jobs.[2]
And companies w/ higher employee engagement are 78% more productive and 78% more profitable. [3]
As a tech company we're really focused on having engaging technology and working with partners to ensure both employees and their employers have real time data at their fingertips.
You launched Limeade in 2009. Has receptivity of companies and their need to address health in a more holistic sense - beyond simply looking at reducing health care costs - evolved? What do you think is the stimulus for this - more research proving the links between performance and happy, healthy employees, the state of health in the country and world today, other factors?
In 2008 and 2009 when we talked about well-being we were viewed as outsiders. We had the first ever well-being assessment and improvement model in 2007. It wasn't welcomed that much then. Human Resources was focused on health costs and approaches to health costs were very clinical. But this didn't really work. What they missed was that people have to voluntarily want to change to have any lasting change and improvement. Further, if technology is old school or stale it comes across as punitive or clinical (you pay more and there's nothing in it for you).
Since then the market has become aware of behavioral science—benefits of peer support and fun surprises—and there has been a big change in use of data to drive programming. Also, more leaders are welcoming ideas like mindfulness, resilience, optimism, and gratitude and integrating them into the workplace. We are able to have these conversations more freely now—we are in a very different place than we were a long time ago. Well-being is broader than biometric data – and physical health. It's inclusive of financial well-being, life at work, how you relate to your world around you, and we aim to reflect this on our platforms.
What features make Limeade unique as a corporate health and wellness platform and what are some of your customer's success stories?
The Limeade platform is a unique combination of 3 things:
We take a whole person approach to engagement and well-being.
We look at how organizations can support well-being from within.
We offer an innovative technology that matches how people work today – we use gamification technology. It's social and interactive. Employees feel good about the experience with the platform, which is the key to engagement.
Further, the company is constantly innovating to provide its customers with leading edge engagement and wellness programs. For example, Limeade recently launched Limeade Interactive, a video and quiz add-on aimed at boosting employee engagement around wellness. Studies show that people retain more through videos compared to reading and quizzing helps with information retention more than repeated exposure, so we're applying scientific evidence to how we use our technology.
Some success stories include:
Cincinnati Children's Hospital Medical Center needed to address rising health claims costs among its staff. After launching the Limeade platform, supported with visible executive support, the total workforce improved 4 out of 5 areas associated with physical health.
UnityPoint Health needed to unify its workforce after a series of regional acquisitions. After streamlining employee programs into a single platform and onboarding new affiliates into the well-being program, OnPoint for Health engaged 64 percent of employees in at least one program challenge. It also used the program to drive a 194 percent registration increase in employee usage of its patient health record service.
Iron Mountain used Limeade and partner company ADURO to integrate and drive participation in 14 disparate employee programs including onsite coaching, volunteering, health plans, dental, training and more. After launching a challenge for a seasonal training session, 92 percent of employees accessed the content through the program. Iron Mountain is also now in its third consecutive year of flat rates for its health plans.
Is there any less convincing you need to do today than perhaps when the company first launched that the state of health and happiness of employees is a direct link to performance and success of an organization as a whole?
There's a broader appreciation that well-being is beyond health and health costs. The most forward thinking companies in the world have realized that taking a punitive health care cost approach has a negative cultural impact on the company. Whole person well-being, organizational support for well-being, technology, and business insights associated with well-being are critical missing links.
How do you see health and wellness in the context of the workplace evolving in the next 5 years?
There will be great technological advances. There are two areas where this technological advancement will occur: 1) everything will be mobile for everything employees do, and 2) everything will be driven by data—big data, machine learning, business insights and analytics—and this applies for business areas such as marketing and advertising, and includes health and well-being.
CEOs and business leaders will start to prove to their companies how the investment they're making to support the well-being of their employees is the smartest investment they can make in their business. Due to the increased data, the story will be better.
I think of well-being as a broader definition of sustainability. For example, those who think about and live their mission and purpose tend to be better at work. They also care more, not only about their own well-being and that of others, but also that of the environment. It's about taking a broader view and a more preventive and caring view.
[1] (Quantum Workplace and Limeade. (2015) Workplace Well-Being: Provide Meaningful Benefits to Energize Employee Health, Engagement, and Performance)
[3] (Macey, W.H., Schneider, B., Barbera, K. M. and Young, S. A. (2009) Engaging Engagement, in Employee Engagement: Tools for Analysis, Practice, and Competitive Advantage, Wiley-Blackwell, Oxford, UL. doi: 10.1002/9781444306538.ch1)
Popular in the Community