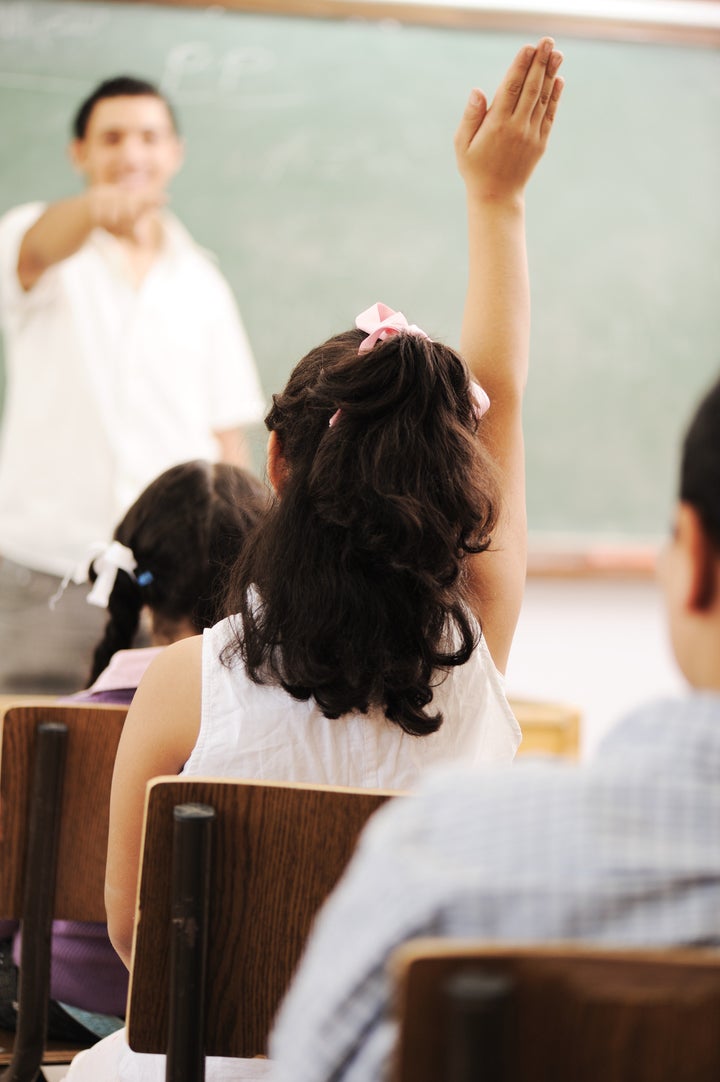 If you're a school or district leader who is considering using education technology and digital learning in your schools, stop.
Technology can play a huge role in boosting student achievement, but simply slapping a netbook on top of a textbook is not enough. Before making a technology purchase, school and district leaders must develop a plan for how they will use digital learning -- the effective use of technology to improve student learning outcomes -- to address their school or district's specific challenges and learning goals.
During the next 24 months, the nation's education landscape will change greatly as states and districts face numerous challenges, including dealing with shrinking budgets, implementing college- and career-ready standards for all students; and using technology-administered assessments to gauge student comprehension and learning. District and school leaders can realize a significant opportunity by adopting and implementing digital learning to help meet these challenges while also achieving the goal of college and career readiness for all students.
That's why my organization, the Alliance for Excellent Education, recently launched Project 24, a ground-breaking new initiative to help school districts think strategically about how to integrate technology into instruction to ensure student learning is more engaged, rigorous, and relevant. Inspired by districts like Quakertown Community School District (PA), Mooresville Graded School District (NC), Dysart Unified School District (AZ), and Cajon Valley Union School District (CA), and working with a wide range of national partners, the Alliance marshaled top-level educators and assembled a digital learning planning framework that will encourage and support districts working to transform learning in their schools.
Technology provides students with access to both online and traditional classroom opportunities that leverage data systems and interactive software -- that may not normally be available -- to engage and support students. With comprehensive planning and teacher support, technology can be an equalizer by providing the same educational opportunities to low-income students and students of color as it does to more affluent students. Technology can also be used to tailor learning based on each student's needs.
Effective digital learning provides technological tools that allow teachers to be designers of each student's individual pathway for achieving success. Technology enhances the teacher's role in the classroom by opening up new opportunities for instructional strategies and digital content and resources. Additionally, online professional development opportunities can connect teachers with mentors and expert colleagues worldwide, which enables real-time collaboration on lesson plans and best practices.
Around the country, leading-edge school districts, such as those referenced above, demonstrate that technology can improve learning outcomes. But for many districts, sorting out the complexities of technology can be chaotic and overwhelming. In my travels around the country, I hear from many school and district leaders who tell me they are inspired but don't know where to start and need advice on which way to go.
Many have turned to Project 24, where individual school districts assemble a team of leaders and take a self assessment as a first step in the planning process. In return, each team receives a set of tools and resources to plan how to implement strategic use of digital tools in key areas, such as academic supports; budget and resources; curriculum and instruction; data and assessments; professional learning; technology and infrastructure; and use of time.
In addition the Alliance recently announced that participating districts will have access to a Massive Open Online Course for Educators (MOOC-Ed). This seven-week course, developed in partnership with the Friday Institute for Educational Innovation at North Carolina State University, provides a new type of learning experience for education leaders that will help them identify the potential of technology-enabled learning opportunities. The MOOC-Ed course began on April 8. More than 2,000 individuals are participating in the course, and that number continues to grow.
More than 500 school districts -- representing approximately nine million students from forty-two states and the District of Columbia -- have already signed up to participate in Project 24. These districts' leaders know that the objective is not having the latest technology; it's about improving learning by implementing reliable, common-sense solutions that support teachers and engage students.
The critical decisions district leaders face today about technology adoption and implementation will have an impact on students for the next decade. As the old saying goes, "The best time to plant a tree was 20 ago; the second best time is today." The clock is ticking, and the time to plan is now.
Related
Popular in the Community