CAMBRIDGE, Mass. -- An interesting question came up Saturday at the MIT Tech Conference on artificial intelligence: "Why are most 'serving' machines given female voices?"
The query, which was asked anonymously via the app Pigeonhole, came up during a discussion on "Life in 2025." That panel featured an all-male lineup with representatives from Microsoft, Samsung, Carnegie Mellon University and the startup X.AI.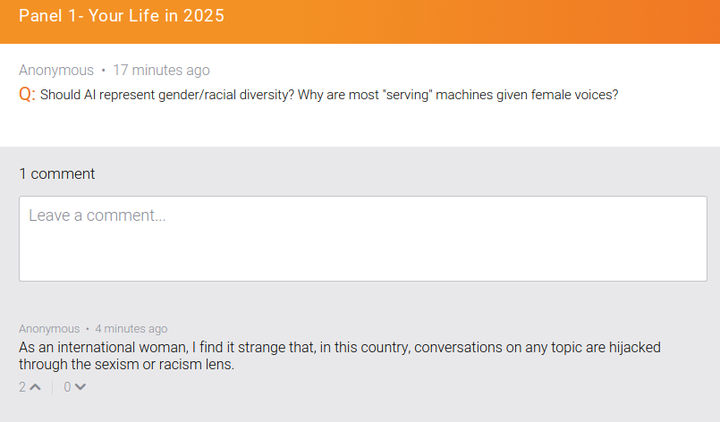 It was that final company that appeared to be the pointed target of the question. X.AI is behind an "AI powered personal assistant for scheduling meetings" named Amy by default. Amy is currently in beta, but "she" is supposed to be smart enough to coordinate meetings between two people via email. You CC "her" email address on an exchange with someone else, "she" checks your calendar and then "she" coordinates with your contact to find a time that works for both of you.
Dennis Mortensen, CEO and founder of X.AI, was quick to bat down the implication of sexism.
"I am biased toward women winning given that I have two teenage daughters," Mortensen said. "I'm going to be the last white, rich dude who's winning. This is the end of the road for us."
Mortensen pointed out that Amy has a last name, Ingram, so her name was selected to be a play on words -- notice the initials. And anyway, Mortensen said, the company quickly introduced Andrew Ingram to give users a male alternative.
"There's been studies, and I don't have to defend it because I did Andrew, but in all fairness, there's been proper studies about how you best direct people ... if that voice is a female, you increase the probability of success," Mortensen said.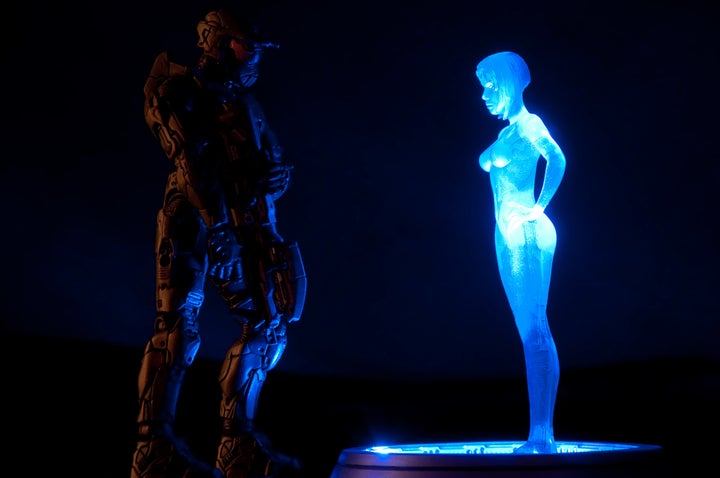 "Scientific studies have shown that people generally find women's voices more pleasing than men's," CNN reported in back in 2011. At the time, one analyst noted that people might be disturbed by male robotic voices because of HAL 9000 from the film "2001: A Space Odyssey."
A more recent study about radio advertising concluded, in part, that "the effectiveness of female voices is greater than male ones when the advertising aims to have an emotional link on a brand and the ad and when the advertiser's desired response is to modify or trigger a particular behavior."
So maybe there's something to the idea. Regardless, one can't deny that the most well-known digital assistants -- Apple's Siri, Amazon's Alexa, Google Now and Microsoft's Cortana -- all sound like women by default.
Justified or not, Wired had a very particular word for the science behind the trend last October: "Sexism." Food for thought.
Related