I am an avid runner, but I still have a hard time choosing which exercise app to track my runs. Map My Run? RunKeeper? Something from Nike, or Garmin, or Google? So many great options. Unfortunately, when it comes to financial fitness, the field is much less mature. Why is this, given what we know about how financial readiness determines so much of how we will lead our lives?
That's why I'm excited to be working on financial literacy tools and the rapidly expanding number of catalysts creating them. These range from mobile banking applications in developing countries that reinforce smart spending using community norms to smartphone applications connecting teens with financial mentors in some of the poorest urban centers in the United States.
Our Work Cut Out
By almost every measure, however, we have a lot of challenging work in front of us to realize large-scale impact. First, we face rapidly increasing financial inequality. A report earlier this year by Oxfam International describes a divided globe with the richest one percent owning almost half of the world's wealth. Meanwhile, the bottom half of the world's population owns the same as the richest 85 people in the world.
Then, there is the challenge of financial illiteracy. From the poorest to the richest countries, money plays a role in just about every aspect of life, yet we aren't teaching financial skills particularly well, or in some cases at all, in our homes and schools.
The financial literacy picture can improve, however, by leveraging smart technological development through human-centered design, which is championed by our partner IDEO.org and examines the needs, dreams, and behaviors of the people that will be affected by the solutions.
Positive Trends Using Technology
If you can instill financial skills when children become teenagers, you can help them make better decisions well into adulthood. Our team here at CauseLabs continues to see this learning opportunity in our work developing a mobile app for Moneythink, the established and growing financial capability mentorship program for urban, low-income 11th and 12th graders in the United States. As we've developed Moneythink Mobile over the past year, we've seen how technology has an important role to play in reinforcing good financial choices.
The need for this financial mindfulness is immense. In the United States, only 17 states require students to take a personal finance course and only six require testing of personal finance concepts, according to the Council for Economic Education's 2014 Survey of States. But Moneythink Mobile is demonstrating that technology can transform financial behavior.
Students testing Moneythink Mobile, for example, were less responsive to rewards for completing financial education lessons and more excited about the daily guidance they received through the app's social connectivity to friends, mentors and their community. Rather than drop $5 on a double-mocha latte, a student might post the possible transaction to the group, which will likely encourage a different choice, such as making coffee at home.
In developing countries, mobile banking is one gateway to financial education. But while mobile banking is a great way to avoid the logistical pitfalls of cash, on its own it doesn't improve financial literacy. That's where technology, applied with local customs in mind, can make a difference.
Take Kenya, for example, where mobile banking blossomed after the 2007 launch of M-PESA or "mobile money." Our team joined with IDEO.org a few years ago to help Financial Sector Deepening (FSD) Kenya and mobile technology company Orange, the wireless unit of France Télécom, take mobile banking beyond cash transactions to improve financial literacy. Making sure we were taking into account Kenyans' customs, we developed a product that allowed users to "stash" money away digitally and have it protected by several different barriers to encourage a more organized approach to savings.
In the United States, building financial literacy early in life is critical to our country's future economic health. Five years into our economic recovery, nearly half (44%) of households are "liquid asset poor," according to 2014 Assets & Opportunity Scorecard of the Corporation for Enterprise Development (CFED). This means a family has less than three months of savings and no slack in its budget, leaving the household vulnerable to credit card debt or predatory loans to cover the next car repair or emergency room visit.
These financial pressures are also prevalent in our military population, which faces unique challenges, especially for young veterans who can be preyed upon as they learn to manage a steady income for the first time. We are excited to be kicking off the design and development phase of the Financial Readiness for Returning Veterans program, a pilot funded by American Express that brings together the BBB Institute for Marketplace Trust, Moneythink.org, IDEO.org, and the Association for Financial Counseling and Planning Education.
Then there is technology as a tool of financial empowerment. Significance Labs' Rebank does just this by making it easier for low-income New Yorkers to compare their banking options, which can be confusing and hard to find because of restrictive minimums. So does Neighborhood Trust, a national leader in financial empowerment services and products that is now piloting PayGoal, a program designed for low-wage workers employed by small-to medium-sized firms.
These programs are showing real impact, but the field is still in its infancy. Soon, I hope that those who need financial fitness help will have the same trouble I do with my running apps: choosing the best of several great options on the path toward financial mindfulness.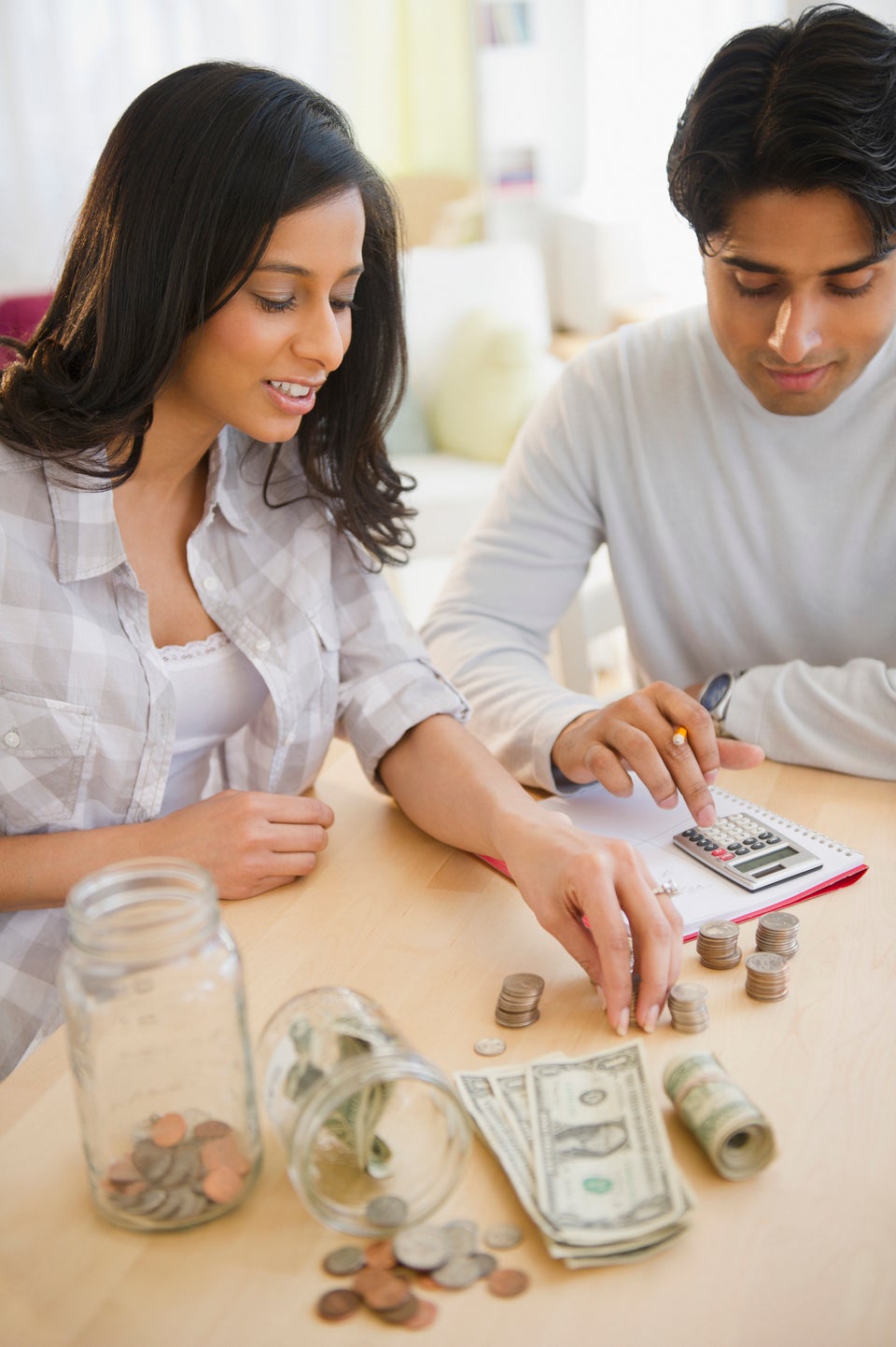 Top 8 Benefits of Financial Education
Related