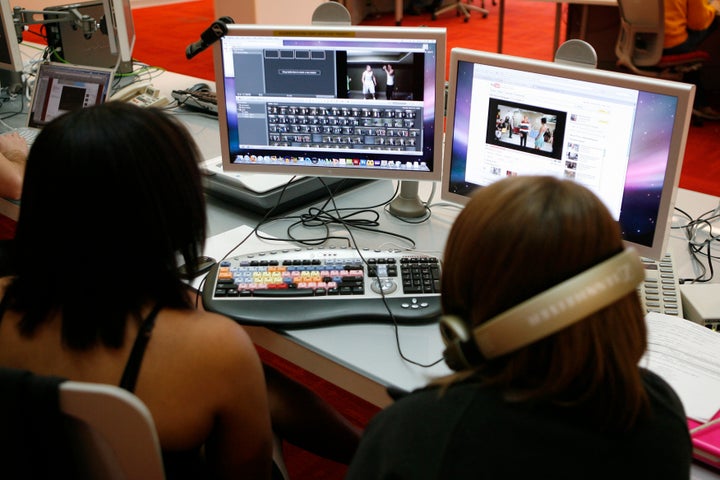 Education is experiencing a seismic change. The chalkboard and print-based textbook classroom of yesterday is fast becoming the digital-whiteboard and e-book classroom of tomorrow. But as students across the country head back to school this month, the companies charged with helping to implement these changes cannot forget the golden rule: the motherboard and the memory chip will never replace the passion and inspiration of a real-life teacher.

Technology doesn't teach. Teachers teach.

All of us involved in education received the same mandate this past winter from President Obama and Secretary of Education Arne Duncan: to replace traditional, static textbooks with dynamic, interactive digital textbooks within the next five years. Several organizations have accepted this challenge enthusiastically and are partnering with districts every day to help transform classrooms into the digital learning environments our leaders envision. But the process is complicated.

Our every move affects tomorrow. No matter how far we evolve from the little red schoolhouse, we cannot afford to sacrifice the foundation of education that is built upon the unique relationship between teacher and student. At the same time, we know that new classroom technology, when used effectively, can produce amazing results across socioeconomic lines. So we are constantly studying models to strike the right balance.

We have seen the power of new technology in practice, especially when used by effectively trained teachers. In an initiative to replace traditional social studies textbooks, those students using digital tools in the Indianapolis Public Schools system, in which 85 percent of students are enrolled in subsidized lunch programs, had a 27 percent higher passing rate on statewide progress tests than students in classrooms that were not plugged in. Students in Miami-Dade County Public Schools who used digital resources achieved a 7 percent increase in their science FCAT (Florida's Comprehensive Assessment Test) exams. And students of the Mooresville Graded School District in North Carolina increased their performance on state exams by 13 percent over three short years, thanks to digital content and passionate, technology literate teachers.

These dramatic improvements would have been compromised if the teachers themselves had not been brought into the process responsibly. That is why our investment in upgrading classrooms needs to focus equally on making sure teachers know how to use digital tools effectively. No rational parent would put a child into a car operated by someone who could not drive, so why put our children into digital classrooms operated by teachers who are unprepared to teach in the digital age?

North Carolina's Charlotte-Mecklenburg Schools (CMS) perfectly illustrates both the power of effective teacher training and technology. Since 2008, CMS has provided digital science resources to Title I schools -- schools with a high concentration of students living in poverty. Along with digital content, the district provided teachers with ongoing professional development designed to show them how to build engaging lessons, enhance their current curriculum and inspire students by integrating digital media, hardware and software. The professional development, however, was not mandatory.

The results could not have been clearer: The students of teachers who opted into the professional development not only closed the achievement gap between themselves and students from Title I schools that did not have the same technology, they also outperformed the non-Title I schools, amassing a 57 percent passing rate on the state's end-of-year standardized science tests, compared to the 43 percent passing rate of those from wealthier schools. These are some of the most disadvantaged students in the state, remember, and yet they caught up to -- and surpassed -- students from more affluent schools.

Given this evidence, we urge our colleagues in the education community to increase their efforts to provide not only the resources to our teachers, but also the necessary professional development. We must recognize that the teacher-student relationship comes first. Only then will we continue to see improved results in the wired classrooms of tomorrow.
Technology doesn't teach. Teachers teach.
Related
Popular in the Community