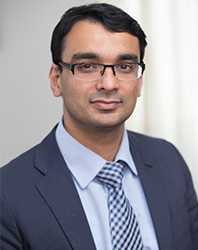 Digital technology isn't just a domain for younger generations. It also has amazing potential for activating the mind and improving the quality of life in older adults.
How do older adults use technology?
A common misconception is that older adults are technophobic. One reason behind this thinking may be older people's relative lack of exposure to technology. Whereas technology is a compulsory part of life for most school-age children and working adults, using technology is largely voluntary for older adults.
Another reason may be an unclear understanding about how older adults use technology. They don't tend to explore technology the way that teenagers or younger adults do, but are more apt to focus on a specific feature that is particularly useful to them. Research shows that if the technology has a clear, targeted purpose, older adults are both interested in and quite capable of adopting it.
What should older adults use smart technology for?
Smart technology can be useful for seniors in many ways. It can help to increase physical activity, improve connectedness with others, stimulate the brain, and improve mood. The key is that the technology should have a meaningful purpose, not just be a means to pass the time.
Exercise, for instance, is one of the most reliable means of improving longevity and mental health, and technology can help to make it more accessible and fun. While walking and going to the gym can be great for both exercise and socialization, these aren't always viable options for seniors. However, the Nintendo Wii and other gaming systems that incorporate physical activity provide a safe, year-round alternative for getting meaningful--mental and physical--exercise. This is evidenced by recent research showing that the Wii helps to reduce depression in older adults as well as improve balance and mobility in patients with Parkinson's disease.
Wearable fitness trackers may also have a role in helping older adults remain motivated for exercise. Conversely, clinicians can use these trackers as a tool to help detect psychiatric issues when activity levels decline. In fact, in a recent research paper, we demonstrated how data from a wrist-worn fitness monitor can assist clinicians in diagnosing depression.
Older adults also should focus on pursuing something they have always loved to do or have always wanted to do. Enjoyment correlates with success and adherence. Whatever their interest is--e.g., music, puzzles, or languages--they should look for an app or software that helps them engage in these pursuits in an easier, yet still meaningful, way. Learning a language, for instance, can now be done online, often with the option of interacting with other people.
Have you seen older adults have success with adopting new technology?
My grandmother, who lives in India, isn't (or at least she wasn't) technologically savvy, but that didn't stop her from figuring out a unique way to attend a family wedding in the United States. She purchased a tablet, ordered the installation of Wi-Fi in her house for the first time, and set up a Skype account so that she could watch and participate in the celebration. While she positioned herself in front of her tablet in India, a rotation of cousins at the wedding in the US held a separate tablet in a corner of the room to enable her to watch every part of the ceremony. We even have photos of the bride and groom holding a tablet framing my grandmother's image.
Once she realized that these technologies could enable her to have a presence at the wedding, she was enthusiastic to learn. Beyond giving her a sense of purpose, it gave her a means to connect with others and challenge her mind.
Why is lifelong learning important?
Learning should be a lifelong pursuit. Recent research shows us that brain cells continue to grow during a person's eighth and ninth decades, and we know that older adults who remain engaged in learning experience a better quality of life. By embracing digital technology, older adults will have greater opportunities to reap the benefits of keeping their minds (and bodies) active. If you don't believe me, get on Skype and ask my grandmother about it.
Ipsit Vahia, MD, is a geriatric psychiatrist, clinician, and researcher. He is the medical director of the Geriatric Psychiatry Outpatient Services at McLean Hospital and a Member of the Faculty at Harvard Medical School. His research focuses on the use of technology and informatics in the assessment and management of older adults. He has published over 40 papers and 20 chapters in major international textbooks and is currently engaged in implementing a program on aging, behavior, and technology at McLean.
Popular in the Community