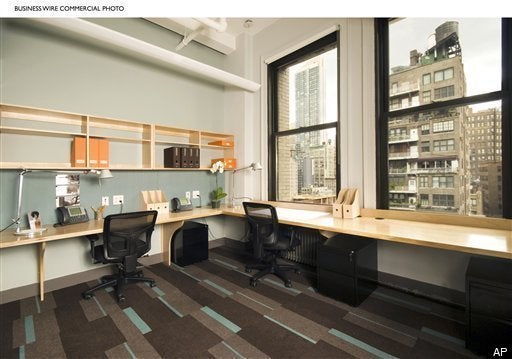 I'm often asked what my motivations were for starting TechStars, the mentorship-driven pre-seed stage summer program for web entrepreneurs in Boulder. While I think that TechStars represents a better way of angel investing, there are other big reasons that TechStars was born three years ago. As investors, we wanted to see more interesting startups happening in Boulder over time. We thought that TechStars could bring both new talent and national attention to Boulder. We thought it would be a great way to engage the best and brightest from all over the country to come to Boulder and experience why so many of us fall in love with it. And finally, selfishly, I simply couldn't think of anything that would be more fun that working on ten interesting new startups every summer. Luckily, all of these things have turned out to be true.
TechStars is mentorship-driven. We bring together about fifty of the most accomplished serial entrepreneurs and investors from Colorado, Silicon Valley, Boston, New York and elsewhere. Together, we focus on ten companies that are selected from more than 600 that apply each summer. These mentors give freely of their time during the summer, helping the companies refine their business models, introducing them to early customers and partners, and helping them raise capital from investors. TechStars simply could not happen without this sort of community support.
Why do the mentors get so involved and do what they do? Why does the whole town rally around the startups that go through the program, helping them shape their products and promoting them broadly? Why does everyone in Colorado seem to ask "How can I help?" It's because in a larger sense, TechStars is really all about community. In Boulder entrepreneurship circles, there is a genuine desire to see others succeed and a general belief that karma matters. There's a sense that together we're building something here, and that we're all a meaningful part of it.
And it's already coming back around. From the 2007 class of ten companies, three have already been acquired. One of those companies was Socialthing, which sold to AOL in 2008. Since then, AOL has opened an office here in Boulder, employing more people. Socialthing founder Matt Galligan has now convinced Joe Stump (former lead architect at Digg) to move to Boulder and join him in his second business, SimpleGeo. When Matt and his co-founders sold Socialthing, they didn't forget about the community that helped them to be so successful. They donated 1% of their equity to the Entrepreneurs Foundation of Colorado and together with Intense Debate (another company from that same 2007 batch of companies that was acquired by Automattic, the makers of WordPress), helped generate more than $100,000 for local non-profit organizations. Like so many of the founders that have been through TechStars, Matt is now actively mentoring first time entrepreneurs and helping them think through their businesses. Founders of TechStars companies are already starting to give back, and you can easily sense an ever-growing focus on community and mentorship here.
There is no doubt that Boulder was a supportive and open-door community well before TechStars ever existed. But one of the things that I'm most proud of is that TechStars has provided a real focal point for this sort of activity and has brought attention to just how impactful one community can be when it works together. I'm now approached on a weekly basis about bringing the mentorship-driven approach of TechStars to other communities. I'm consulting on this model all over the world. People as far away as Singapore, France, Australia, and Denmark have noticed what's happening here in Boulder. Strong community and mentorship are the lifeblood of any successful entrepreneurial ecosystem, and it's exciting the Boulder is showing the world just what sort of impact these things can actually have.
Related
Popular in the Community