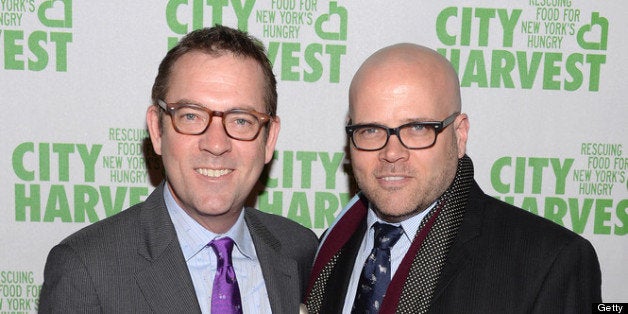 It's been a week of anxious mornings for celebrity chef Ted Allen, host of the hit Food Network show "Chopped."
He his partner of 20 years, interior designer Barry Rice, have woken up each day wondering if the Supreme Court would finally issue rulings in two key same-sex marriage cases, U.S. vs. Windsor and Hollingsworth v. Perry.
Just before 10 a.m. each morning, while sitting at their home in Brooklyn, N.Y., Allen and Rice would log on to SCOTUSBlog in the hope of news. Allen said Monday and Tuesday were agonizing.
He had good reason to be impatient. He and Rice have an even larger stake in the outcome of U.S. vs. Windsor than many other gay couples in the country; they have known for many years that they wanted to marry, but they decided long ago that they would settle for nothing less than, as Allen put it, "marriage with a capital 'M.'"
"We discussed it for years," he explained. "As celebratory as it is to have states permit marriage, we've always wanted to wait for the real thing when it was genuinely recognized by the federal government of the greatest country on earth."
So they were "over the moon" when they read on Wednesday morning that the court had ruled the Defense of Marriage Act, the law barring the federal government form recognizing same-sex marriages, unconstitutional. Their day had come. They were getting married.
Allen quickly announced their engagement on Twitter and Facebook. He said that the notices garnered the most enthusiastic response of any he'd ever posted; his Facebook status received 417 comments in the first 40 minutes. Fellow food competition host Tom Colicchio sent his enthusiastic congratulations to the couple via Twitter.
Allen said that he and Rice would soon begin preparing for their wedding, likely a quiet affair in New York, but for now they're content to revel in the good news.
"I don't think that by any means our movement is finished, that our work is done, but this was an enormous hurdle," he said. "DOMA has been Chopped, sir."
Before You Go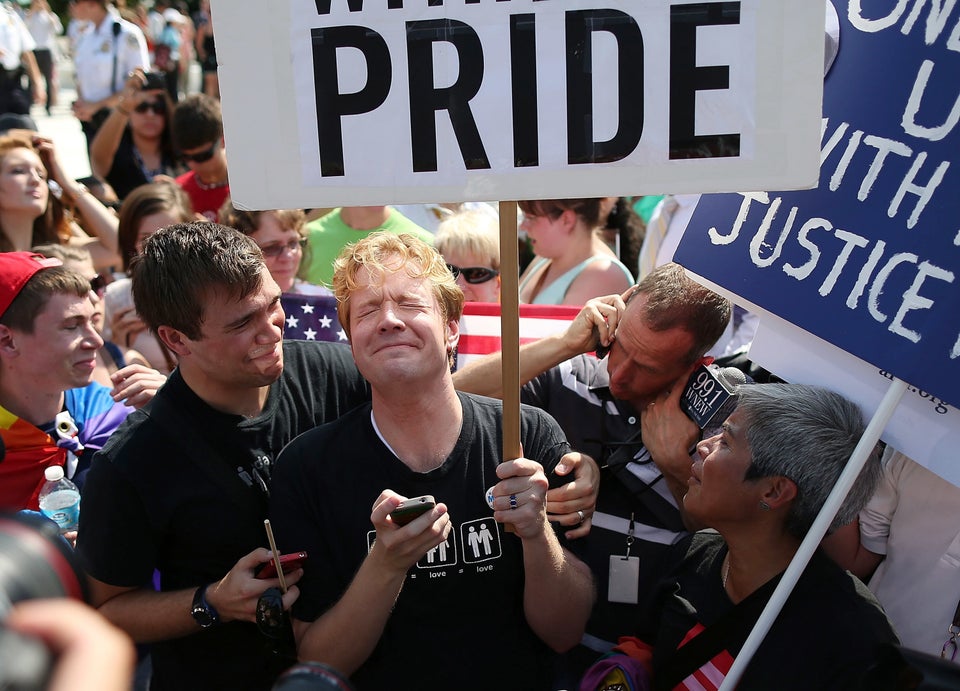 SCOTUS Decisions On Prop 8, Defense Of Marriage Act
Popular in the Community