Bravo's "Queer Eye for the Straight Guy" has been lauded as being more than just a makeover show for helplessly unrefined heterosexual men, but rather as a trailblazing solution to the lack of gay representation on TV. And eight years after it went off the air, the show's legacy lives on, former cast member Ted Allen told HuffPost Live on Tuesday.
Allen, who currently hosts Food Network's hit series "Chopped," walked down memory lane with host Caitlyn Becker, explaining that he feels "great" about the show's lasting cultural impact.
"When we made 'Queer Eye,' we never saw ourselves as important or as activists," he said. "We were proud of being out. We were the first television show, that I know of, that had an entirely openly gay cast."
Despite the success of the show, which ran from 2003 to 2007, Allen called Bravo "very gutsy" for aggressively backing it. He added that he "never thought" it would actually get made, especially with the word "queer" in the title.
"I'll never forget the first time I watched Matt Lauer try to say the word 'queer' on TV. I mean, it's not a word people threw around a lot, and it was a very political word," Allen said. "I didn't like the title at the beginning. I've come to realize I was wrong, because I think the provocative nature of it was balanced with the sweetness of the way the show ran most of the time. It worked out."
Allen admitted the show's faults, including its heavy commercialism; he even went as far as calling them "trailblazers in product placement." But the impact the show had on gay teens was arguably more important.
"The main thing about 'Queer Eye' that I will say is that, in an era before the Internet was everywhere, we heard from hundreds, probably thousands, of gay kids who said, 'Thank you for putting some gay people on TV that my parents can actually like,'" Allen said. "Firefighters liked us, cops, marines. I mean, it was a very good show."
Sign up here for Live Today, HuffPost Live's new morning email that will let you know the newsmakers, celebrities and politicians joining us that day and give you the best clips from the day before!
Before You Go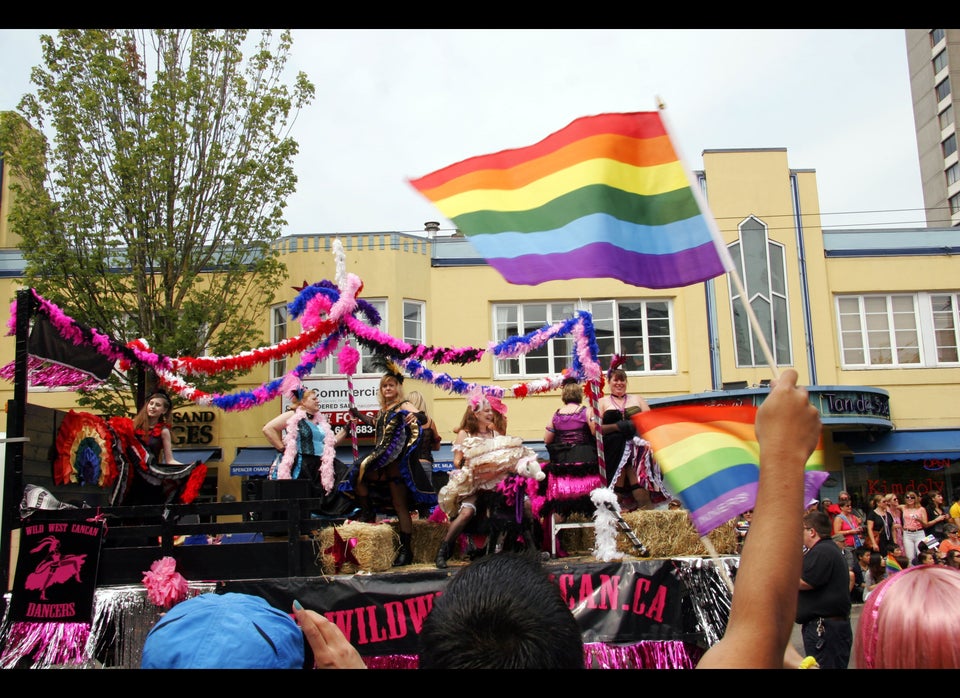 The Guide to Pride: Nine LGBT Destinations to Visit This Summer
Popular in the Community