Rhonda Stapley was a young, innocent college student, when she accepted a ride from a handsome stranger. Little did she know when she got into the tan Volkswagen, she was sitting next to one of America's most notorious serial killers – Ted Bundy.
It was October 1974, when Rhonda – a pharmacy student at the University of Utah – was waiting for a bus ride back to her campus housing. When the bus was late, Rhonda says she began to get frustrated, and it was then that a tan Volkswagen pulled up and offered her a ride.
"I opened the door and got in," Rhonda tells Dr. Phil. "The first thing that I noticed was that the inside passenger's door handle was missing. He leaned over and pulled the door shut. But I wasn't alarmed. I figured college kid, college car – things fall off."
Rhonda says she and Bundy – whom she said was nicely dressed and looked "like a college student" – began to talk as they were driving.
"He told me his name was Ted and he was a law student," she recalls.
When she noticed Bundy wasn't heading toward campus, she says Bundy asked if it was OK if he ran an errand. Rhonda says she didn't think anything of it, and agreed.
After a few wrong turns, Rhonda says Bundy eventually had driven them near another canyon away from campus, where she said his behavior quickly changed.
"As he's driving, he's kind of looking at parking places and side roads. The conversation started to go weird then because he stopped talking to me, and I'm still trying to make idle conversation," she says. "I'm thinking that he's probably looking for a place to pull off and park and wants to make out. And I don't know him, and I'm not really a make out person, but he's still a cute law student and I don't want to offend him, and I don't want to embarrass myself, so I'm thinking of how do I get out of this situation?"
Rhonda says Bundy then pulled the car off into a parking spot and turned off the engine. As he leaned toward her, Rhonda says she thought he was going to try and kiss her.
Instead, she says he delivered a grisly message.
"He said, very quietly, 'Do you know what? I'm going to kill you,'" she tells Dr. Phil.
Watch the video above, as Rhonda describes what happened next. This episode of Dr. Phil airs Tuesday. Watch more here.
Before You Go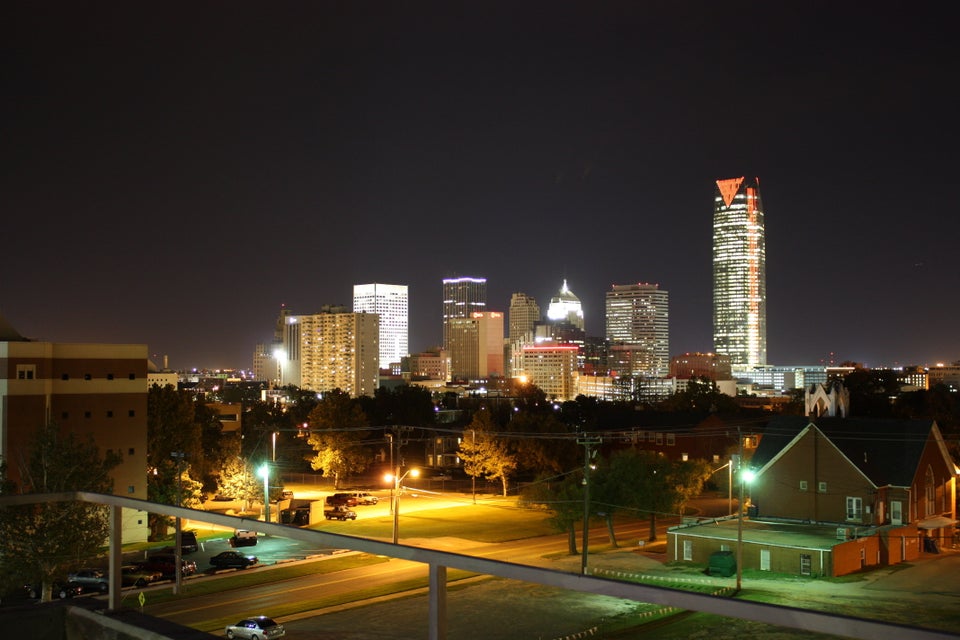 10 States With The Most Serial Murder
Popular in the Community