Sen. Ted Cruz (R-Texas) said he doesn't accept Monday's federal court declaration that part of a new Texas abortion law that required doctors performing abortions to have admitting privileges at nearby hospitals is unconstitutional.
"Texas passed commonsense legislation to protect the health of women and their unborn children," Cruz said in a statement. "This law is constitutional and consistent with U.S. Supreme Court precedent protecting the life and health of the mother and child. I hope the Fifth Circuit Court of Appeals will uphold Texas' reasonable law."
Cruz is staunchly anti-abortion. He disseminated inaccurate birth control information at the 2013 Values Voter Summit, where he misleadingly told the crowd that Obamacare forces Christian businesses to offer employees "abortifacients" or pay millions in fees.
Two of Cruz' fellow Texas Republicans said they also continue to support the restrictive new abortion law.
"We will be appealing that up to the 5th Circuit Court of Appeals and I have no doubt that this case is going all the way to the United States Supreme Court," Greg Abbott, Texas attorney general and Republican candidate for governor said in a statement.
"Today's decision will not stop our ongoing efforts to protect life and ensure the women of our state aren't exposed to any more of the abortion-mill horror stories that have made headlines recently," Texas Gov. Rick Perry (R) said in a statement. "We will continue fighting to implement the laws passed by the duly-elected officials of our state, laws that reflect the will and values of Texans."
Before You Go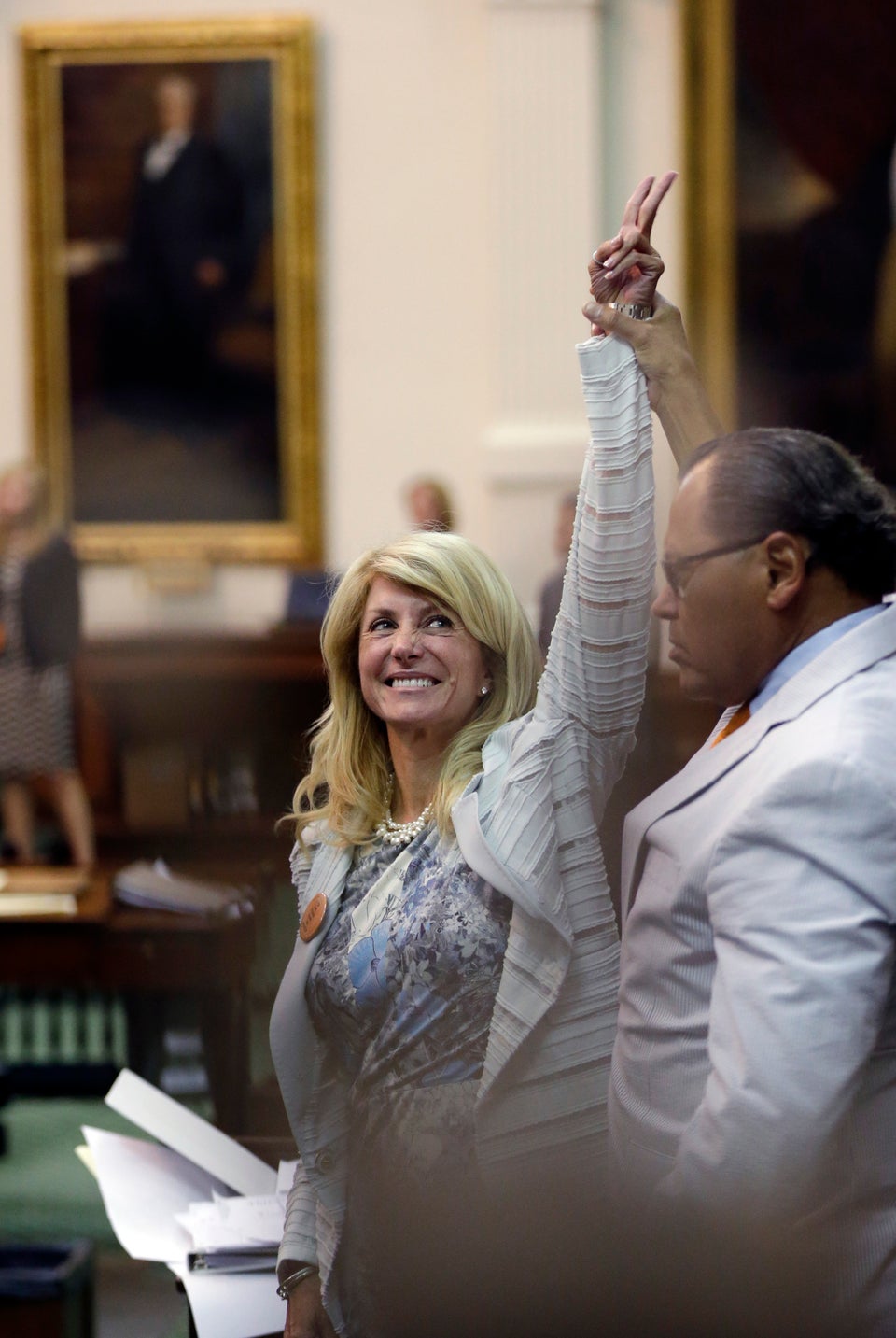 Wendy Davis Speaks For 11 hours On The Abortion Bill
Popular in the Community