WASHINGTON -- Sen. Ted Cruz (R-Texas) is airing the first television ad of the 2016 campaign cycle on Easter weekend, a spot that emphasizes his religious background as he seeks the Republican presidential nomination.
"Were it not for the transformative love of Jesus Christ, I would have been raised by a single mom without my father in the household," Cruz says in the 30-second ad, entitled "Blessing." The ad shows several scenes of Cruz and others in prayer.
It is scheduled to air in the early presidential primary states of Iowa, New Hampshire, South Carolina and Nevada. It will also appear during the airing of "Killing Jesus," a Fox News documentary on the death of Christ, based on host Bill O'Reilly's book of the same name.
Cruz, the first Republican to officially declare his bid for president, is presenting himself as the conservative alternative to more establishment picks like former Florida Gov. Jeb Bush and Wisconsin Gov. Scott Walker, and is betting on his appeal with social conservatives to boost him toward the GOP nomination.
He formally announced his campaign last month at Liberty University, a Christian college in Lynchburg, Virginia, where he spoke about his faith and warned that too many evangelical Christians were "staying home" from presidential elections.
"Imagine instead millions of people of faith all across America coming out to the polls and voting our values," he said in his speech.
Before You Go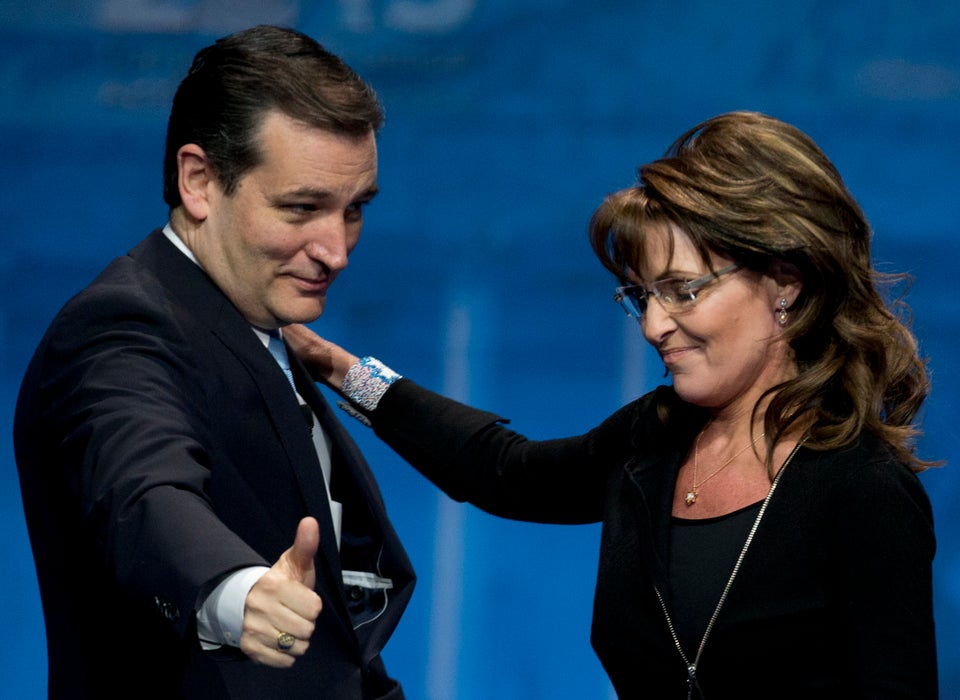 Sen. Ted Cruz
Popular in the Community