Sen. Ted Cruz (R-Texas) made a big production on Tuesday about how wrong it is that children's books promoting anti-racism are being taught at a private school in Washington, D.C., where Supreme Court nominee Ketanji Brown Jackson is a board member.
During Jackson's confirmation hearing, Cruz propped up posters featuring blown-up images from some of these books and held up individual copies of them. One of the books he singled out was "Antiracist Baby" by Dr. Ibram X. Kendi.
This book is one of the "most stunning" taught at Georgetown Day School, Cruz said, holding up a copy. He lamented that it teaches children that babies are taught to be racist, not born racist, and that they are encouraged to admit if they have been racist and to talk about it.
"Do you agree … that babies are racist?" Cruz asked Jackson. (Jackson said she didn't know the book and had no say over what books were taught at Georgetown Day School, the first integrated school in the nation's capital.)
But Cruz's efforts to smear the book, which he falsely claimed brainwashes children about a law school-level academic discipline known as critical race theory, may have had the opposite of his intended effect.
As of Tuesday night, "Antiracist Baby," which came out two years ago, is currently one of the bestselling children's books on Amazon in multiple categories, including the bestselling children's book on prejudice and racism.
Here's a Wednesday screenshot from Amazon's website, which updates stats on its bestselling books on an hourly basis: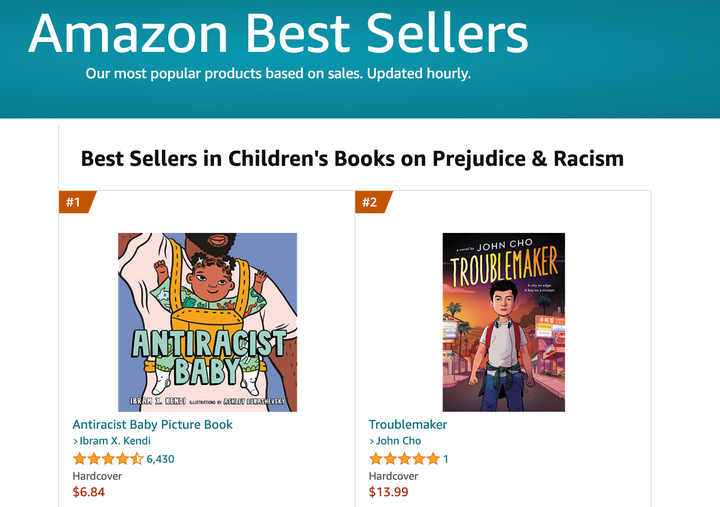 "Antiracist Baby" is also currently Amazon's No. 1 bestselling children's book under the category of "difficult discussions," the No. 6 bestselling children's book under the category of "growing up & fact of life," and the No. 15 bestselling book out of all children's books globally.
Under the category of bestselling children's books in the United States, "Antiracist Baby" is currently ranked Amazon's No. 1, No. 2, and No. 4 bestselling book.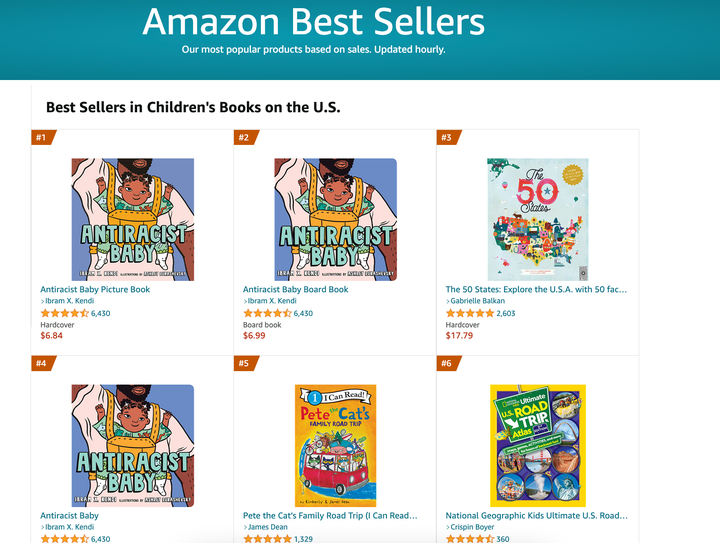 It's not clear if "Antiracist Baby" was already enjoying such astoundingly high sales before Cruz's rant. But given that Amazon updates its rankings every hour, that the book was published in 2020, and that Cruz made it front and center in Tuesday's high-profile Supreme Court hearing, his efforts couldn't have hurt.
"The Amazon Best Sellers calculation is based on Amazon sales, and is updated hourly to reflect recent and historical sales of every item sold on Amazon," reads the website's explanation of how it ranks its bestsellers. "We created category and subcategory best seller lists to highlight an item's rank in the categories or subcategories where it really stands out."
Cruz appears to have boosted sales of another book he criticized during Jackson's hearing, titled "The End of Policing." The book's author, Alex Vitale, thanked Cruz on Twitter for making his book a No. 1 bestseller.
"Thanks to Ted Cruz, The End of Policing is now the #1 Best Seller in Gov. Social Policy," Vitale tweeted Tuesday night, sharing a screenshot of his 2018 book now at the top of Amazon's charts. "Every purchase now comes with a vial of Ted Cruz tears."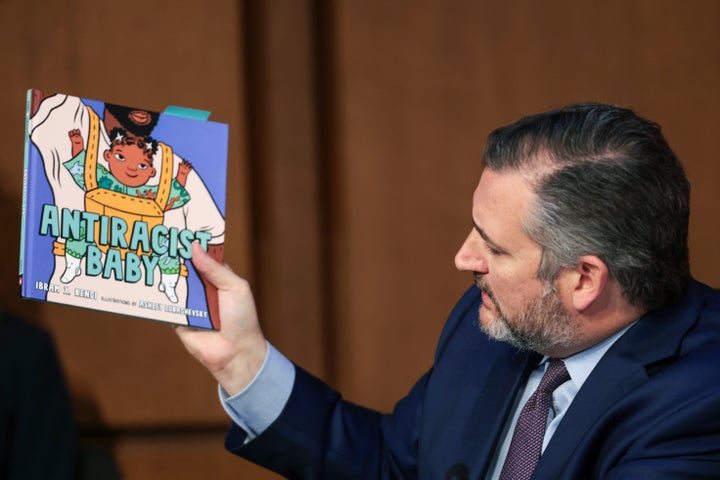 An Amazon spokesperson did not respond to a request for comment on whether the book saw a spike in sales over the last 24 hours.
A spokesperson for the book's publisher did not respond to a request for comment on Cruz's attacks on the book.
Kendi did not respond to a request for comment on Cruz's attacks on his book, which you can buy here if you're into it.
Popular in the Community