Sen. Ted Cruz (R-Texas) apologized on Tuesday after his campaign sent out an email during Monday's Iowa caucuses suggesting that GOP hopeful Ben Carson was dropping out of the presidential race.
Spence Rogers, Cruz's deputy Iowa state director, sent the email, which stated that Carson would be "making a big announcement next week," and that his supporters should be urged to caucus for Cruz instead.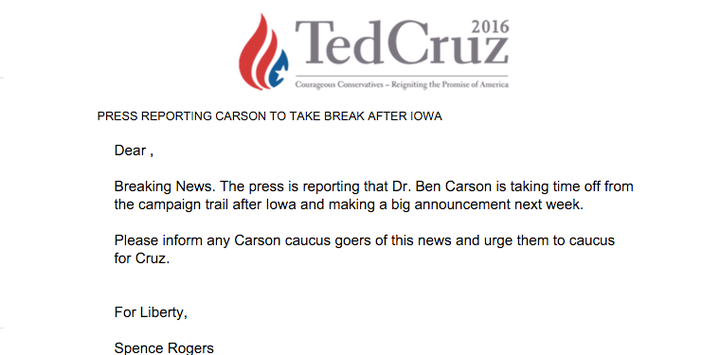 In response to the letter, Carson accused the Cruz campaign of "dirty tricks." However, Cruz spokesman Rick Tyler initially defended the campaign's actions.
"We simply as a campaign repeated what Ben Carson had said in his own words," Tyler said on MSNBC Tuesday morning. "He said after Iowa he was going to go back to Florida for a couple of days and then he was going to go to D.C. for the prayer breakfast ... And what that told us was he was not going to New Hampshire."
But later in the day, Cruz said in a statement that his campaign should have clarified that Carson was not dropping out of the race.
"Last night, when our political team saw the CNN post saying that Dr. Carson was not carrying on to New Hampshire and South Carolina, our campaign updated grassroots leaders just as we would with any breaking news story," Cruz's statement read.
"That's fair game. What the team then should have done was send around the follow-up statement from the Carson campaign clarifying that he was indeed staying in the race when that came out," he added.
On Wednesday, Republican candidate Donald Trump, who finished second to Cruz in the caucuses, accused the Texas senator of "stealing" a victory and said many people had voted for Cruz over Carson because of the note.
Carson continued to criticize Cruz for the message during a press conference in Washington on Wednesday afternoon, saying he believed the email had hurt his chances in the caucuses.
"It's clear that there were people who tried to take advantage of a situation," Carson said.
This story has been updated with a statement from Ben Carson.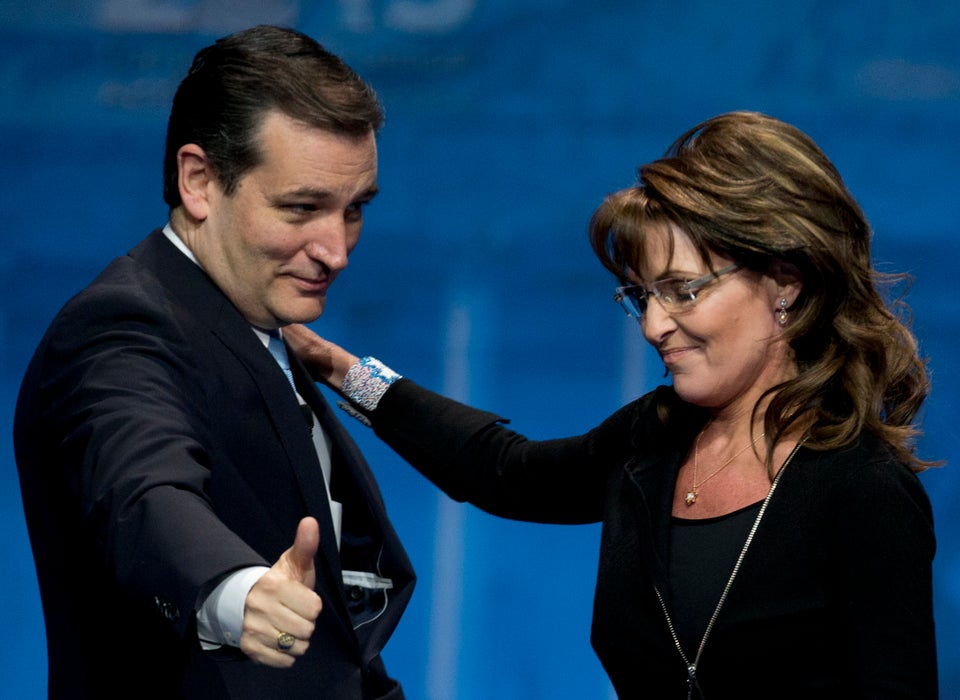 Sen. Ted Cruz
Popular in the Community