Sen. Ted Cruz (R-Texas) drew laughs ― and a few groans ― on Wednesday night when he delivered an awkward crack at Sen. Bernie Sanders (I-Vt.) during a debate on CNN.
"You know, as some might say, curb your enthusiasm," Cruz said as Sanders spoke. "By the way, the impression Larry David does of you is spectacular and uncanny."
"Someday you may also have somebody impersonating you," Sanders replied. "You gotta work on it, though."
See the full exchange above.
Cruz wasn't just cracking jokes during the debate. Earlier in the day, he also tried his hand at humor by making a Zodiac Killer joke online.
Before You Go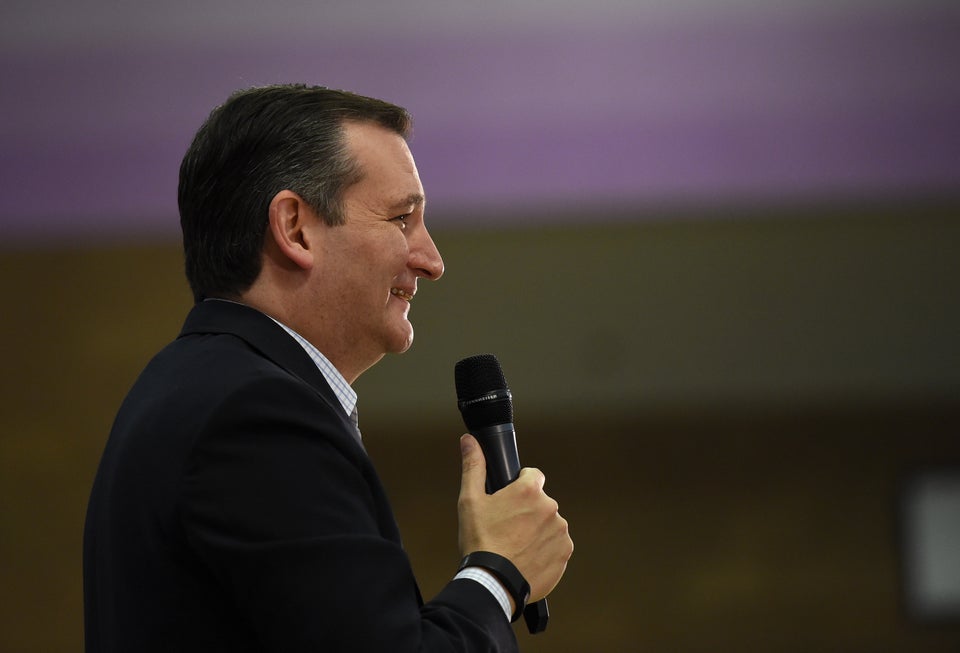 Ted Cruz Smiling
Popular in the Community