Sen. Ted Cruz (R-Texas) released his birth certificate on Sunday in an effort to curb speculation that he is ineligible to run for president.
The document, published by the Dallas Morning News, confirms that Cruz was born in Calgary, Alberta to an American mother, immediately making Cruz a citizen of both the United States and Canada. As the Morning News points out, that means Cruz could run for office in Canada unless he later decided to renounce his Canadian citizenship.
However, Cruz spokeswoman Catherine Frazier denied the senator's dual citizenship.
"Senator Cruz became a U.S. citizen at birth, and he never had to go through a naturalization process after birth to become a U.S. citizen," Frazier said. "To our knowledge, he never had Canadian citizenship, so there is nothing to renounce."
Cruz, first elected to the Senate last fall, has sparked early presidential speculation by making visits to key primary states like Iowa, South Carolina and New Hampshire. He's also courted Republican donors at GOP functions in New York City and his home state of Texas.
Under the U.S. constitution, only "natural born" citizens are eligible to run for president. While this definition includes individuals born overseas to an American parent -- like Cruz -- some have continued to raise questions about the freshman senator's eligibility for office if he chooses to run in 2016.
During an appearance on ABC's "This Week" earlier this month, business mogul and unapologetic skeptic of President Barack Obama's birth certificate Donald Trump suggested that Cruz was "perhaps not" allowed to run for higher office.
"I don't know the circumstances. I heard somebody told me he was born in Canada. That's really his thing," Trump said.
Support HuffPost
The Stakes Have Never Been Higher
Before You Go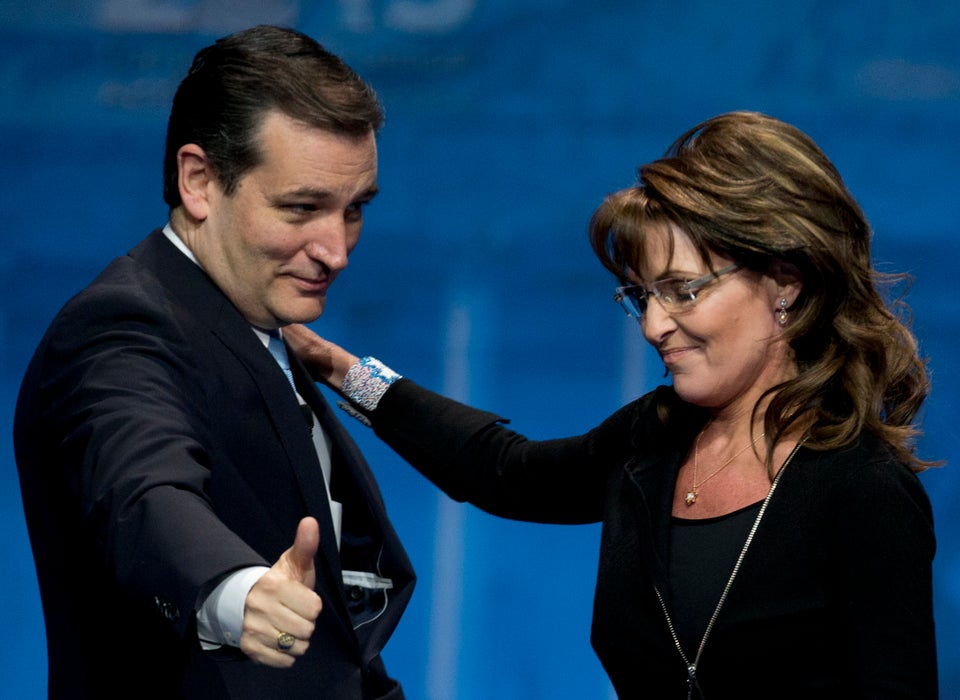 Sen. Ted Cruz
Popular in the Community