Presidential hopeful Sen. Ted Cruz (R-Texas) was ready when debate moderator Neil Cavuto asked about his eligibility for the presidency, something professional entertainer Donald Trump has questioned because of Cruz's Canadian birth.
"Back in September, my friend Donald said he had his lawyers look at this from every which way and there was no issue there," Cruz said. "There was nothing to this birther issue. Now, since September, the Constitution hasn't changed, but the poll numbers have."
Cruz pointed out that the Constitution says a "natural born citizen" can be president, something that includes children born to American citizens abroad.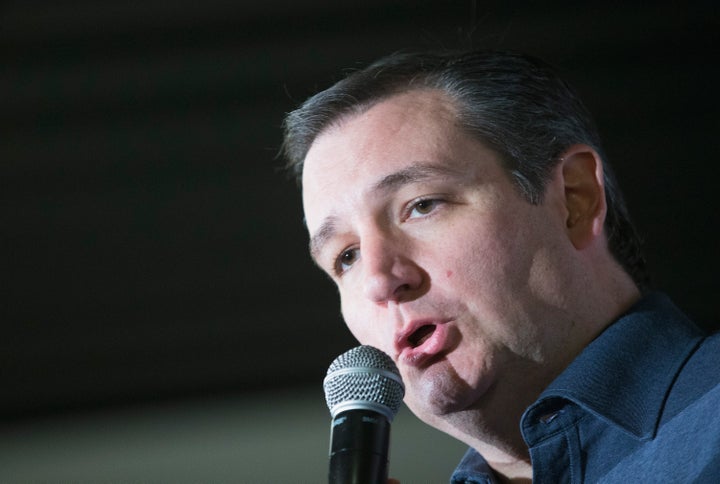 "There are other attorneys that feel, and very, very fine constitutional attorneys, that feel that because he was not born on the land, he can not run for office," Trump said. "I choose him as my vice presidential candidate and the Democrats sue, because we can't take him along for the ride? I don't like that."
Cavuto asked Trump why he flip-flopped on the question of Cruz's eligibility -- something he had indeed said in September wasn't an issue. Trump admitted it was, in fact, the poll numbers.
"Because now he is doing a little bit better," Trump said. "He's got probably a 4 or 5 percent chance."
Arthur Delaney is co-host of "So That Happened," the HuffPost Politics podcast, which discussed the Trump / Cruz birther battle on Thursday night:
Read more updates from the GOP debate here.
PHOTO GALLERY
Trump on the Campaign Trail
Calling all HuffPost superfans!
Sign up for membership to become a founding member and help shape HuffPost's next chapter