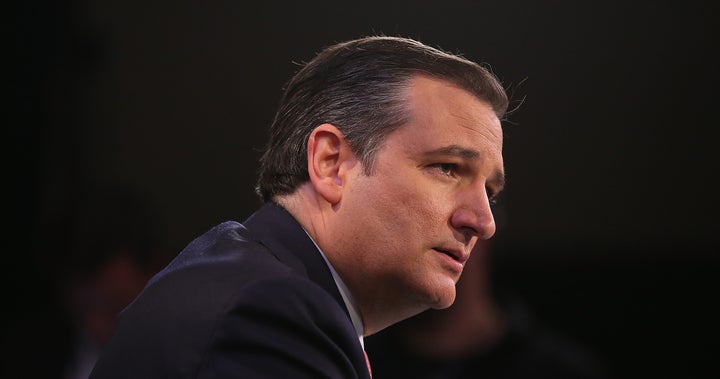 A new lawsuit claims Sen. Ted Cruz (R-Texas) is ineligible to run for president, citing his Canadian birth.
The case, lodged Thursday by Texas attorney Newton B. Schwartz Sr., says Cruz is ineligible to run as he isn't a "natural born citizen," Bloomberg reported. Cruz was born in Canada to an American citizen.
"This 229-year question has never been pled, presented to or finally decided by or resolved by the U.S. Supreme Court," Schwartz says in his complaint.
Schwartz has requested the U.S. Supreme Court expedite the case ahead of the Iowa caucuses and told Bloomberg he was surprised Cruz didn't file a case himself to avoid any complications.
"Back in September, my friend Donald said he had his lawyers look at this from every which way and there was no issue there," Cruz replied. "There was nothing to this birther issue. Now, since September, the Constitution hasn't changed, but the poll numbers have."
A similar debate took place nearly 50 years ago over the eligibility of George Romney, former Michigan governor and father of Mitt Romney, to run for president. George Romney was also born to U.S. citizens living outside the country. Mitt Romney recently tweeted in support of Cruz, citing his father's case.
There may be no more infamous birther controversy than the one that dogged President Barack Obama, who was actually forced to release his birth certificate to shut down rumors he was born outside the United States. Trump has been one of the most vocal doubters of Obama's birthplace.
Popular in the Community