Cruz lamented to the Senate Judiciary Committee on Friday that even if Kavanaugh is confirmed as a justice, he and his family will still have to deal with the social consequences of him being accused of sexually assaulting and harassing women when he was in high school and college ― allegations Cruz dismissed as "sensational" and "ludicrous."
"Judge Kavanaugh has two young daughters, a 10-year-old and a 13-year-old," Cruz said. "For the rest of their lives, their daughters will go to school, will interact with people, many of whom are convinced their father is a rapist."
Kavanaugh may never again be able to teach at Harvard Law School, Cruz also pointed out, calling the judge's description of his Harvard teaching career "some of the most poignant testimony yesterday." (Christine Blasey Ford, whose testimony preceded Kavanaugh's, described, in detail, being sexually assaulted at age 15 while the two boys in the room laughed at her, and how it affected the rest of her life.)
"It is entirely possible those on the left would say we don't want someone we believe to be a rapist ever teaching again," Cruz said.
"[Judge Kavanaugh] also talked about how much he has loved coaching girls basketball, coaching his daughters in basketball. And he mentioned he may never coach again."
Cruz added: "It might well be in this tribalized, partisan-divided world that the parents of the other girls say, 'No, we don't want him as a coach anymore.' Our words and actions have consequences."
One consequence of Cruz's speech is that many Twitter users brought out really tiny violins.
Support HuffPost
The Stakes Have Never Been Higher
Before You Go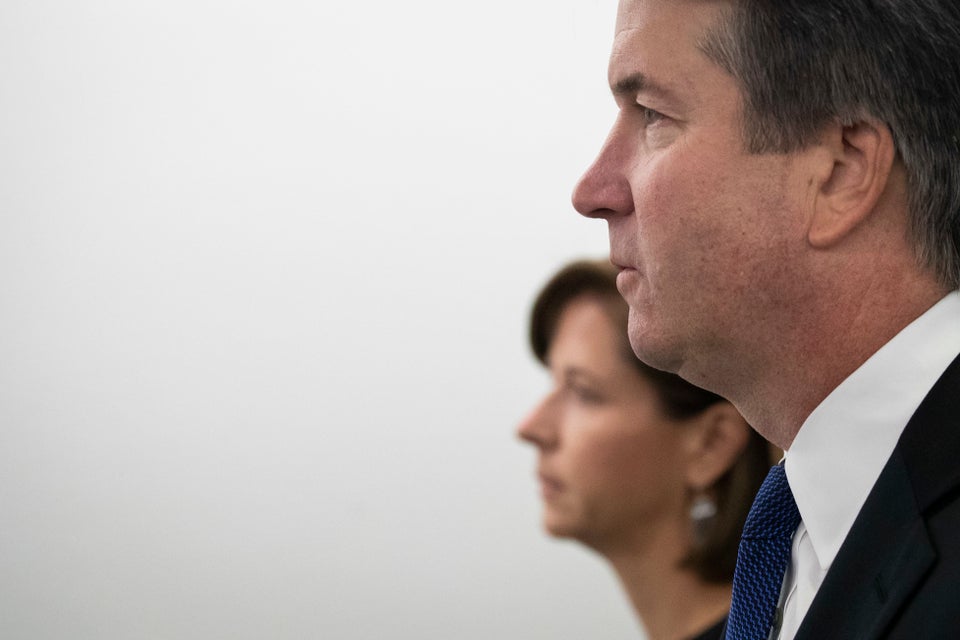 Brett Kavanaugh Testimony
Popular in the Community