The campaign team for Sen. Ted Cruz (R-Texas) was none too excited to discover that a softcore porn actress appeared in one of the candidate's ads.
"The actress responded to an open casting call," campaign spokeswoman Catherine Frazier explained to the New York Times. "She passed her audition and got the job. Unfortunately, she was not vetted by the casting company. Had the campaign known of her full filmography, we obviously would not have let her appear in the ad. The campaign is taking the ad down and will replace it with a different commercial."
Lindsay's IMDb page shows that she has appeared on TV shows including "Star Trek: Voyager" and "Pacific Blue." Had Cruz's campaign done its homework, however, it would have learned that she has also appeared in such films as "Carnal Wishes," "Insatiable Desires" and "Private Sex Club."
Her role in Cruz's "Conservatives Anonymous" ad was by no means steamy, though: "Maybe you should vote for more than just a pretty face next time," Lindsay's character tells a man at a support group for people feeling stung by the policies of Sen. Marco Rubio (R-Fla.).
LGBT blogs pointed out that the gaffe was even more embarrassing for Cruz because Lindsay appeared in a lesbian sex scene in "Secrets of a Chambermaid." Cruz has spoken out against the Supreme Court's ruling on marriage equality, calling it "an act of naked and lawless judicial activism," according to Bloomberg.
Lindsay told BuzzFeed that she is a Christian and Republican who's on the fence between voting for Cruz or Donald Trump.
And she's not pleased that the campaign yanked her commercial: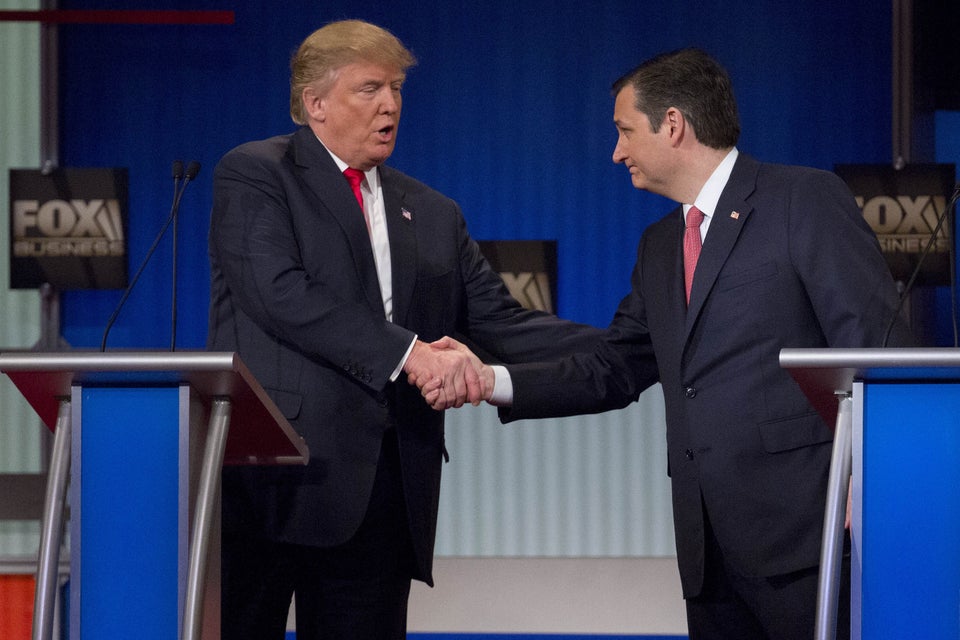 Donald Trump and Ted Cruz's Love Affair Is All The Relationships
Support HuffPost
The Stakes Have Never Been Higher
Popular in the Community