California Gov. Jerry Brown (D) said on Sunday that Texas Sen. Ted Cruz (R-Texas) is "absolutely unfit to be running for office" because of his position on climate change.
"I just came back from New Hampshire, where there's snow and ice everywhere. My view on this is simple: Debates on this should follow science and should follow data, and many of the alarmists on global warming, they have a problem because the science doesn't back them up," Cruz said on "Late Night with Seth Meyers" last week.
To back up his claim, Cruz cited satellite data that has shown a lack of significant warming over the last 17 years. But Cruz's reasoning has been debunked by Politifact, which has shown that scientists have ample evidence to believe that the climate will continue to warm.
"What he said is absolutely false," Brown said on NBC's "Meet the Press." He added that over 90 percent of scientists who study the climate agree that climate change is caused by human activity. "That man betokens such a level of ignorance and a direct falsification of existing scientific data. It's shocking, and I think that man has rendered himself absolutely unfit to be running for office," Brown said.
While Cruz may have seen snow and ice everywhere in New Hampshire, data shows that the country is actually experiencing a warmer than average winter.
Brown's criticism of Cruz comes one day before the Texas senator is set to announce a presidential campaign.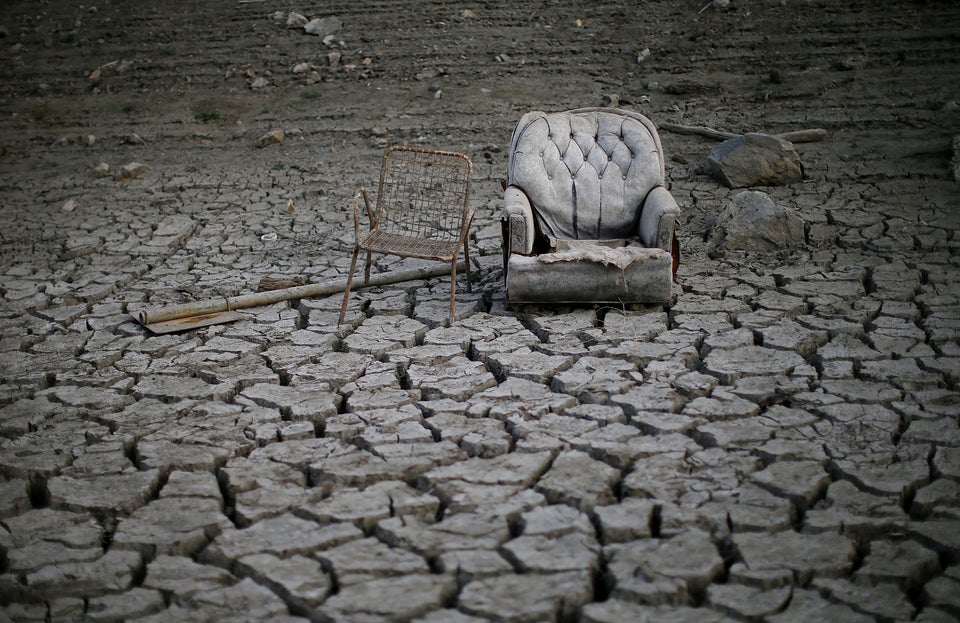 California Drought
Popular in the Community