Sen. Ted Cruz (R-Texas) has taken a page from Donald Trump's presidential campaign playbook, hardening his rhetoric against undocumented immigrants.
"We should enforce the law ... federal law requires that anyone here illegally that's apprehended should be deported," Cruz said. "Of course" he'd look for undocumented immigrants, he said.
Cruz said America would build a wall along the U.S.-Mexico border, triple the border force and establish biometric entry systems "so we will know the day someone overstays their visa."
The senator's comments represent an escalation in rhetoric from a candidate who rejected the notion of a "deportation force" of "jackboots" just last month, and lambasted the idea after it was proposed by GOP front-runner Trump. Cruz in January said such a policy would reflect "a police state," adding, "That's not how we enforce the law for any crime."
Cruz was pressed on the issue Monday by O'Reilly, who asked if he would seek out fictitious Irishman Tommy O'Malley and deport him for overstaying his visa.
"You better believe it," Cruz said. "Both Donald Trump and Marco Rubio would allow those 12 million people to become U.S. citizens. I will not."
Multiple recent estimates of the undocumented population indicate that Cruz was overstating the number. Think tank Center for Migration Studies estimated there were 10.9 million people living in the U.S. without authorization as of 2014, and Pew Research Center estimated there were were 11.3 million the same year.
When Cruz talks about finding and deporting undocumented immigrants, it's also worth remembering who he's talking about. Pew estimated that 4 million undocumented immigrants lived with U.S.-born children (minors and adults) as of 2012. The number of parents of Americans could be higher since they might not live together. Nearly 700,000 undocumented immigrants are young people who came to the U.S. as children and were approved for the Deferred Action for Childhood Arrivals program, or DACA, which allows them to stay in the country and work on a temporary basis. Cruz also promised to dismantle that program. Of undocumented immigrants in general, Pew estimates that 62 percent as of 2012 had lived in the U.S. for at least a decade.
Elise Foley contributed reporting.
This piece has been updated with information about how many undocumented immigrants are living in the U.S.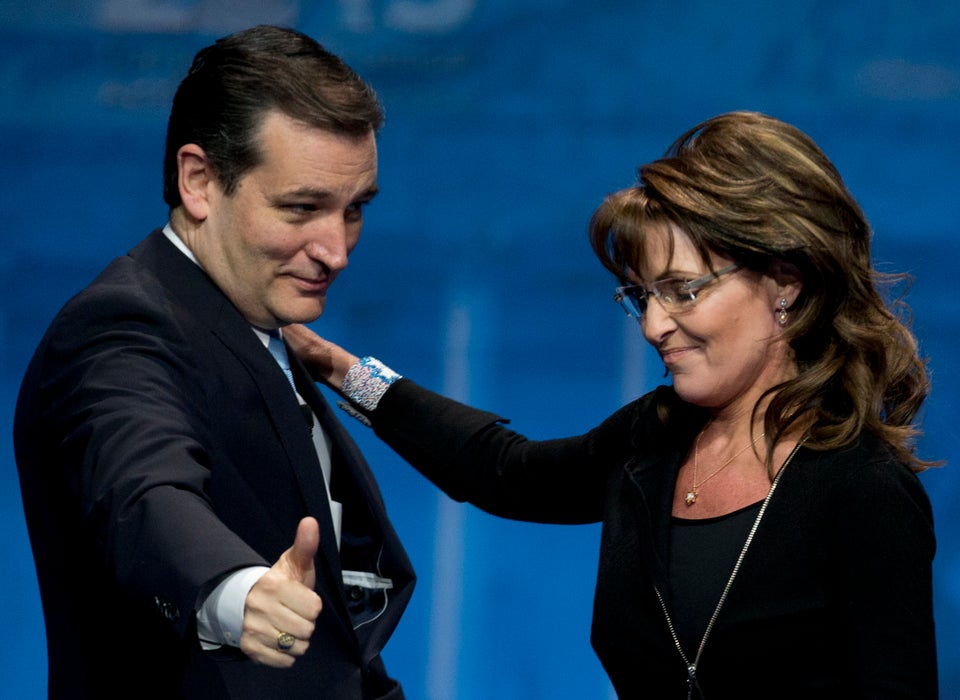 Sen. Ted Cruz
Popular in the Community