WASHINGTON -- Toward the end of Ted Cruz's more than 20-hour occupation of the Senate floor Tuesday and Wednesday, Sen. Dick Durbin (D-Ill.) tried to pin the GOP senator down.
"Will the senator from Texas for the record tell us now -- and those who watched this debate -- whether he is protected and his family's protected?" Durbin asked Wednesday morning, repeating a question he'd been trying to get Cruz to answer.
"I'm happy to tell you now I am eligible for it and I am not currently covered under it," Cruz responded, diverting the conversation to an uninsured diabetic woman that Durbin had mentioned earlier.
Cruz and Durbin debated where the woman would fit in in a health care metaphor Durbin had concocted, with Durbin arguing that while Obamacare might not give her first-class coverage at its lowest level, at least she was on the plane. Cruz put forward that she was stuffed into the baggage compartment.
Daniel Webster vs. Henry Clay it was not, but it did leave the question of Cruz' health care coverage dangling.
"Senator, you and I are blessed to have the best health insurance in America as members of the United States Senate," Durbin said.
Durbin doesn't get out enough. Members of Congress are afforded top-notch, well subsidized health plans, but they're nothing compared with those provided to the people who make the real decisions in the U.S.
Top Wall Street executives get some of the best health coverage on the planet. Cruz's wife, Heidi Nelson Cruz, is a regional head of a Goldman Sachs division.
According to a 2009 New York Times report, top executive officers and managing directors at the bank participate in a health care program that costs Goldman more than $40,000 in premiums for each particpant's family annually.
A Cruz representative wasn't immediately available to comment.
Before You Go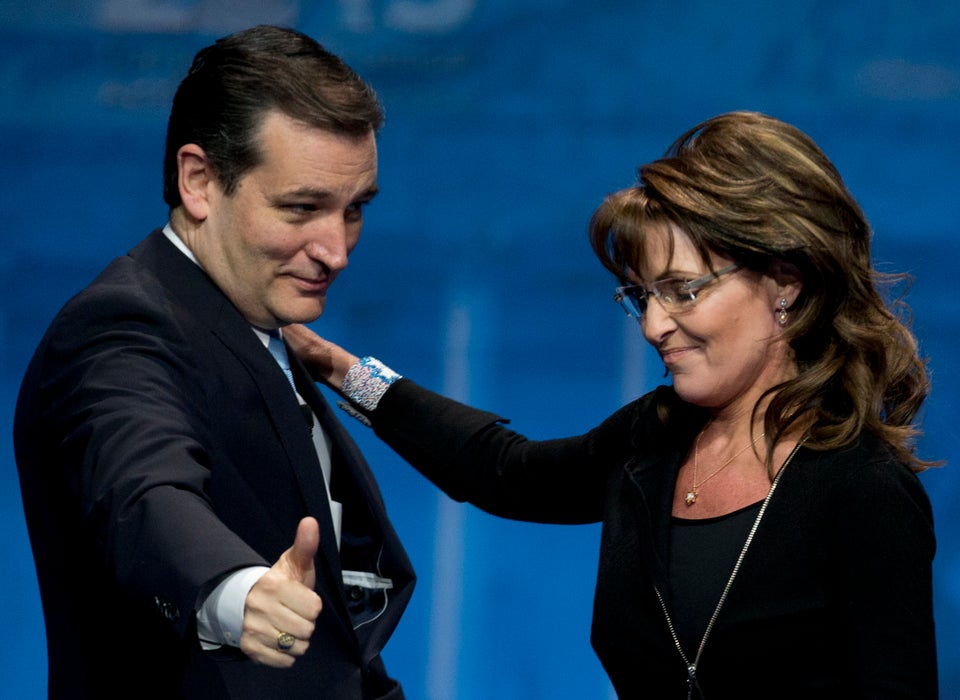 Sen. Ted Cruz
Popular in the Community