Continuing his war of words with rival Donald Trump over North Carolina's anti-LBGT bill, Sen. Ted Cruz (R-Texas) on Sunday equated transgender people to Trump cross-dressing as Hillary Clinton.
"Even if Donald Trump dresses up as Hillary Clinton, he still can't go to the girl's bathroom," the Republican presidential candidate told supporters at a rally in Indiana. It's a line he frequently employed at campaign stops this weekend.
The two GOP presidential hopefuls have been at odds over a North Carolina law that requires transgender people to use public bathrooms that correspond with the gender they were assigned at birth.
On Sunday, Cruz said his comparison was meant to make the issue "real, real simple for the folks in the media who find this conversation very confusing" and then joked about "Donald in a bright blue pantsuit."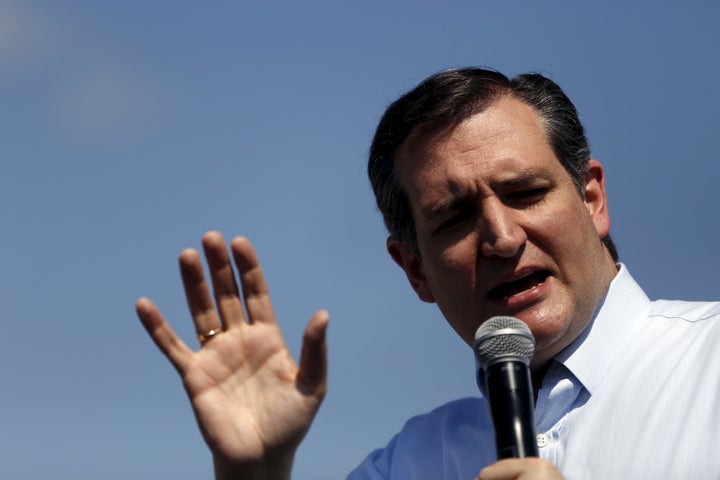 Cruz and other Republicans who support such restrictive legislation often rely on what's called the "predator myth," falsely claiming that by allowing transgender people to use bathrooms and locker rooms that match their gender identity, male sexual predators can exploit the law and more easily attack women. Experts have found little evidence to support this claim: in states and municipalities with transgender protections in place, there have been no such reported incidents.
North Carolina's new law, which also bans local governments from passing anti-discrimination protections for LGBT people, has caused significant backlash and negative economic ramifications for the state.
REAL LIFE. REAL NEWS. REAL VOICES.
Help us tell more of the stories that matter from voices that too often remain unheard.