Weiderpass posted photos of Cruz in his home late Wednesday night on his Facebook page.
"Ted Cruz said, 'If one of my daughters was gay, I would love them just as much,'" Reisner stated, as reported by The New York Times. Cruz, who filed two bills this week that would protect states barring gay marriage by way of a constitutional amendment, also reaffirmed that he thinks the issue of marriage equality should be left up to the states.
The founder of this group, who asked to remain anonymous, emailed The Huffington Post Friday morning about his decision to call for a boycott.
"We don't need the Pavilion. We don't need the Blue Whale. We don't need the Botel. And we don't need Low Tea or High Tea. We have worked way too hard to get to this moment in history," he wrote. "My goal in creating the boycott page was simple. I hope every LGBT person who walks off that ferry pauses for a few seconds and thinks about who we are, what we've been through, and what we've achieved. The rest is up to the individual."
In response to the proposed boycott of Fire Island Pines and the Out NYC Hotel, Reisner emphasized that he's a big supporter and activist for gay rights, telling HuffPost:
"I was given the opportunity to have a candid conversation with Senator Ted Cruz on where he stood on issues including the state of Israel and national security, which are the only places where we share common ground. It was just three months ago that I hosted a 'Ready for Hillary' event for a record turnout of 900 people at The OUT Hotel. Senator Ted Cruz and I disagree strongly on the issue of gay marriage, but having an open dialogue with those who have differing political opinions is a part of what this country was founded on. My tireless support of the gay community and its causes worldwide has not changed and will not change."
Weirderpass also clarified that he is behind gay marriage fully, and has been a major supporter of gay charities for two decades. He said:
"People on both sides of the aisle need to be able to communicate with one another even when they ideologically disagree. As a Captain in the Army, I worked tirelessly for the repeal of 'Don't Ask, Don't Tell.' While serving on the Board of Directors for the Servicemembers Legal Defense Network, I needed to reach across the aisle to make that happen.

The fact that Senator Cruz accepted the invitation to my home was a step in the right direction towards him having a better understanding of who I am and what I believe in. We spent most of the time talking about national security issues and in particular the challenges from ISIS, Iran and the defense of Israel -- these are issues for which we did find common ground. However, I did not shy away from the opportunity to ask the Senator about social issues, in particular marriage equality and made it clear that I completely disagree with him on that issue."
As of Friday afternoon, the boycott Facebook page had almost 3,200 likes and many messages from angry users. One states, "The biggest threat to our civil rights isn't homophobia: it's greed. When folks like these get a taste of real money, they'll turn on the rest of us -- including the people who made them rich in the first place -- to protect their wealth. Money talks, kids. Spend wisely and don't give Reisner another dime."
The group's founder hopes this comes as a wakeup call for the business men.
"I suspect they will learn a valuable lesson at some point," he wrote. "It probably won't happen today. It probably won't happen tomorrow. But there will be a lesson learned. Trust me on that."
UPDATE: "Broadway Bares Solo Strips" announced on Friday that they are canceling their annual event scheduled for May 10 at the NYC club 42West, which is owned by Weiderpass and Reisner. Organizers said, "We cannot in good conscience hold an event at a venue whose owners have alienated our community, as reflected in an April 23 New York Times story and an April 24 follow-up post."
Before You Go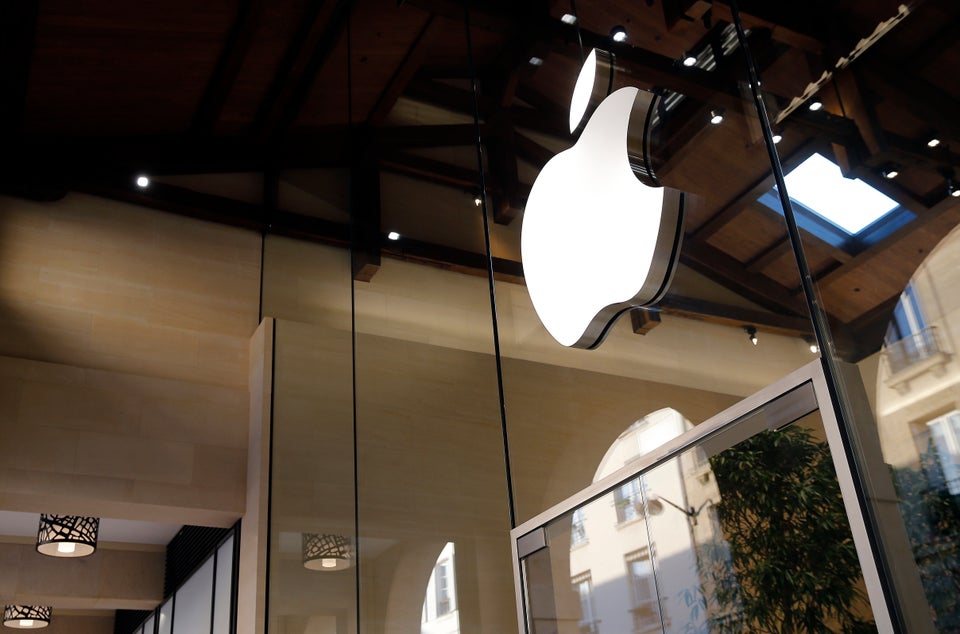 21 LGBT-Friendly Products And Companies
Popular in the Community