WASHINGTON -- It seems Sen. Ted Cruz (R-Texas) has taken up a new cause in Congress -- defending states' right to regulate marriage.
Amid a wave of court decisions striking down anti-gay marriage laws in states, the Texas Republican introduced a bill to the Senate Wednesday to amend U.S. law "with regard to the definition of 'marriage' and 'spouse' for Federal purposes and to ensure respect for State regulation of marriage." Sen. Mike Lee (R-Utah) is the bill's only co-sponsor so far.
The bill's authors sent out a release about the bill Thursday afternoon, saying "it will ensure the federal government gives the same deference to the 33 states that define marriage as the union between one man and one woman as it does to the 17 states that have chosen to recognize same-sex unions."

"I support traditional marriage. Under President Obama, the federal government has tried to re-define marriage, and to undermine the constitutional authority of each state to define marriage consistent with the values of its citizens," Cruz said in a statement. "The Obama Administration should not be trying to force gay marriage on all 50 states. We should respect the states, and the definition of marriage should be left to democratically elected legislatures, not dictated from Washington. This bill will safeguard the ability of states to preserve traditional marriage for its residents."
Cruz's bill comes after Rep. Randy Weber (R-Texas) introduced a bill in January called the "State Marriage Defense Act Of 2014," which would require federal agencies to look into a person's "legal residence" when determining marital status and how federal law would be applied.
In June the Supreme Court struck down the Defense of Marriage Act, which had barred the federal government from recognizing same-sex marriages. Since then, the federal government has allowed gay married couples to file jointly on federal tax returns regardless of state residence and has permitted the surviving spouse of gay married couples to collect Social Security benefits, along with an array of other benefits that were previously only available to heterosexual marriages.
Cruz warned of the dangers of gay marriage a month after the Supreme Court decision in a July 2013 interview with the Christian Broadcasting Network. "If you look at other nations that have gone down the road towards gay marriage, that's the next step where it gets enforced," he said. "It gets enforced against Christian pastors who decline to perform gay marriages, who speak out and preach biblical truths on marriage."
While Cruz's bill has next to no chance of even coming up in the Democratic-controlled Senate, let alone being signed by President Barack Obama, it is a sign that gay marriage is still an issue among the conservative right. While Republican governors such as Chris Christie of New Jersey and Susana Martinez of New Mexico have decided not to fight gay marriage in their states despite being opposed to it, federal lawmakers have continued to introduce bills limiting its recognition.
This story has been updated to include a statement from Sen. Ted Cruz.
Support HuffPost
The Stakes Have Never Been Higher
Before You Go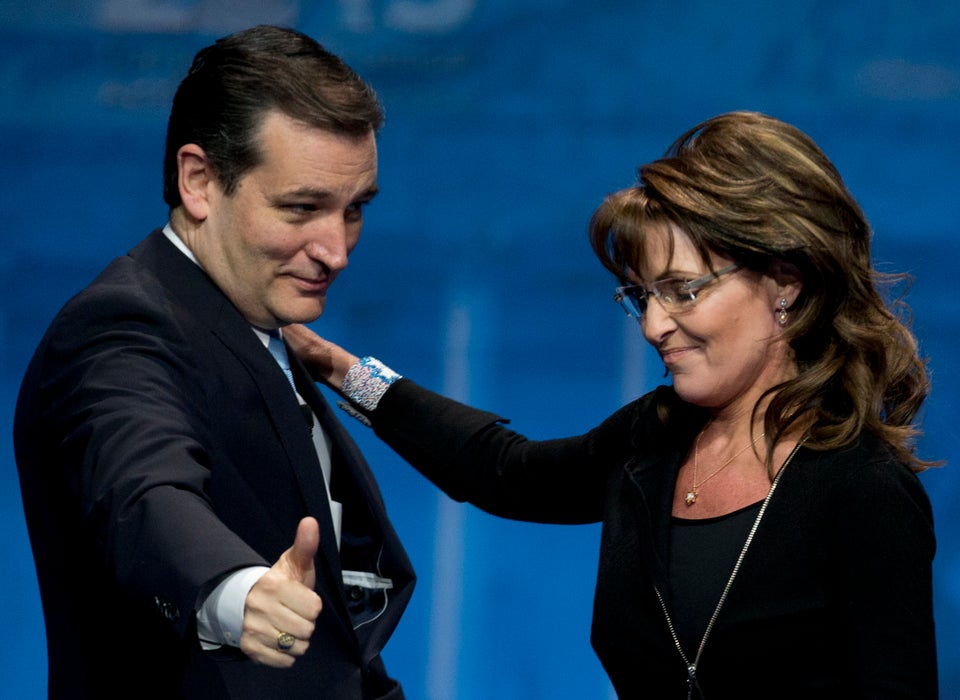 Sen. Ted Cruz
Popular in the Community