The wife of Sen. Ted Cruz (R-Texas) confirmed in an interview with The New York Times what the tea party star's opponents have insinuated gleefully for weeks: The most vocal opponent of Obamacare enjoys a high-priced health plan through investment bank Goldman Sachs.
"Ted is on my health care plan," Heidi Nelson Cruz, who has worked in the firm's management division for eight years, told the paper in a story published Wednesday.
Cruz's plan through Goldman appeared to be an uncomfortable fact for the conservative senator as he lambasted the health care reform law and helped drive what would become a two-week government shutdown. In an exchange during Cruz's 20-hour anti-Obamacare marathon on the Senate floor in September, Sen. Dick Durbin (D-Ill.) tried unsuccessfully to get Cruz to admit where he gets his own coverage.
"Will the senator from Texas for the record tell us now -- and those who watched this debate -- whether he is protected and his family's protected?" Durbin asked.
Cruz deflected the discussion toward an uninsured diabetic woman that Durbin had been talking about earlier.
A spokeswoman for Cruz confirmed to the Times that the senator gets his coverage through Goldman. The Wall Street bank told the paper the coverage is worth at least $20,000 a year. "The senator is on his wife's plan, which comes at no cost to the taxpayer and reflects a personal decision about what works best for their family," the spokeswoman, Catherine Frazier, said.
As a HuffPost reader noted, it's debatable whether such a plan comes at no cost to the taxpayer. Employer-sponsored health plans are generally tax-deductible for companies, so the Cruz family's expensive health plan presumably reduces Goldman's tax liability.
"Ted is very much a visionary," Heidi Cruz Nelson told the Times. "He is very strategic, and he's very practical, and he does what needs to be done, not what everybody wants him to do."
In interviews with the Times, friends of Heidi Nelson Cruz described her as "less ideological" than her husband, who, recent polls have shown, is still adored by tea party adherents and loathed by liberals and many independents after the shutdown. Before her time at Goldman, she held several posts in the George W. Bush administration, including in the Treasury Department and the National Security Agency.
"Nothing in her background remotely approached Ted's Scalia-like conservatism," one friend said, referring to Supreme Court Justice Antonin Scalia.
Support HuffPost
The Stakes Have Never Been Higher
Before You Go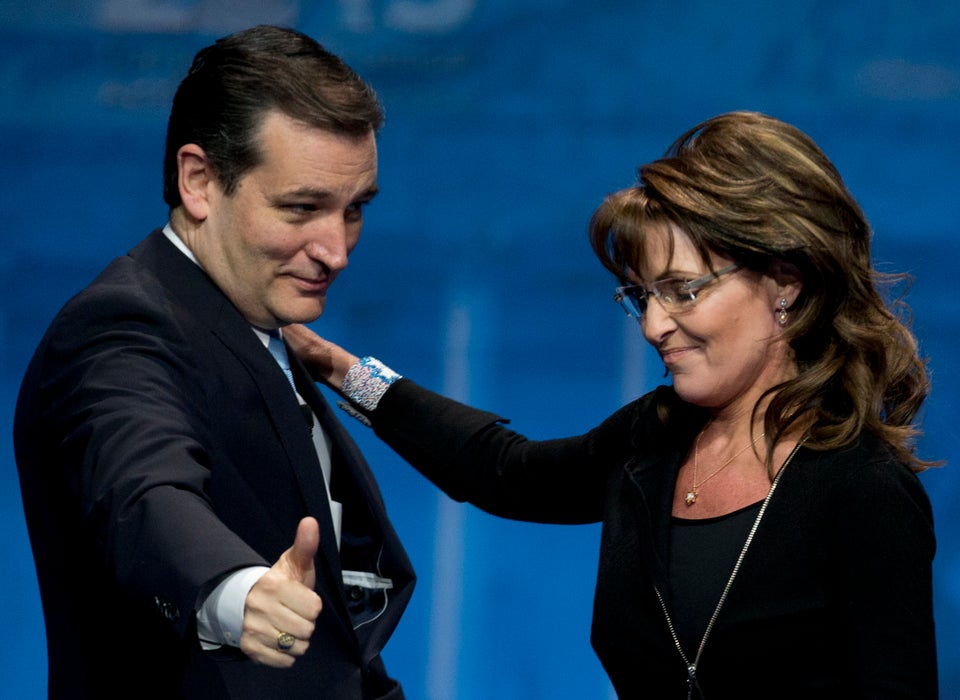 Sen. Ted Cruz
Popular in the Community