Freshman Sen. Ted Cruz (R-Texas) continued to relish his position as a tea party favorite last week, going out of his way to claim that the actions he's taken to bolster his conservative credentials have made him unpopular with some Republican colleagues.
"I dunno that there is an issue that has generated more heat internally in the Republican conference," Cruz said. "We've had probably five or six lunches with a bunch of Republican senators standing up and looking at Rand and Mike and me and yelling at us at the top of their lungs, I mean really upset. They said, 'Look, why did you do this? As a result of what you did, when I go home my constituents are yelling at me that I have to stand on principle.'"
Cruz claimed that Republicans were angry because the filibuster threat had made many of them look like "a bunch of squishes." Slate's Dave Weigel writes, however, that conservatives opposed the move because it gave Democrats an opportunity to focus on their oft-raised theme of GOP obstructionism. According to Weigel, conservatives have also argued that the filibuster threat was poorly timed and could have given vulnerable Democrats cover by allowing them to avoid taking a stance on gun control. From Weigel:
Back on earth, Democrats basically knew that they wouldn't break 60 on the night before the series of gun votes; Connecticut Sen. Chris Murphy tweeted about his disappointment. Cruz was in those rooms with GOP senators, and I wasn't, but if they were angry at him on the week of April 8 it wasn't because they disagreed with his gun stance, or lacked principle. It was because they considered it astrategic.
While Cruz may have described this particular argument to his own benefit, it appears that the Texas senator is more than happy to admit that he rankles GOP leadership. Cruz said earlier this month that he'd also been chewed out by his colleagues for insisting on going forward with another effort to repeal President Barack Obama's health care overhaul.
"I had Republican senator after Republican senator yell at me, and say, 'Enough already. Move on,'" Cruz told the Associated Press. "I said, 'Well, I respect your views but I'm going to introduce the amendment anyhow.'"
Before You Go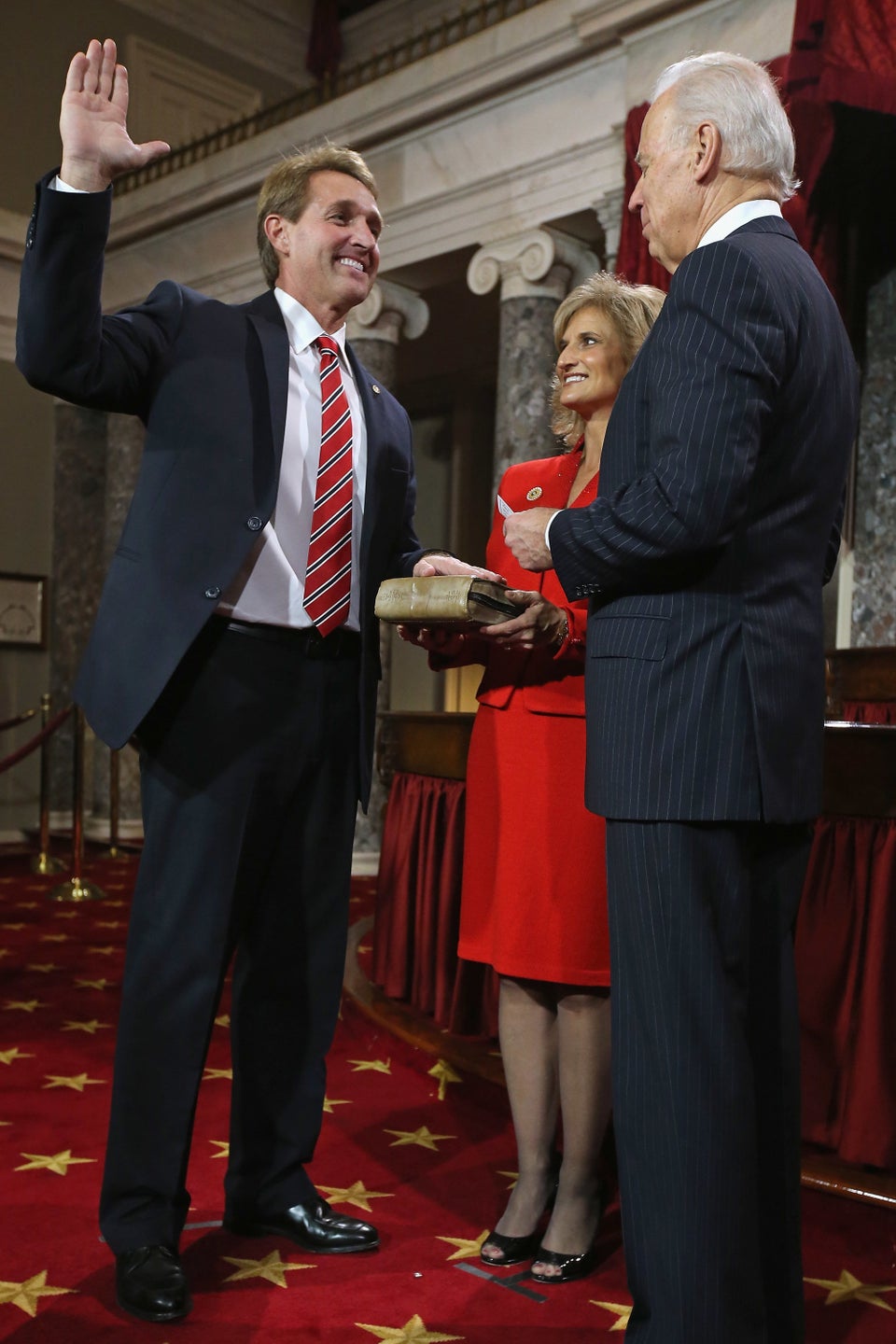 New Senators Of The 113th Congress
Popular in the Community