WASHINGTON -- Sen. Ted Cruz (R-Texas) didn't have much to say Thursday in response to House Republicans fuming at him for conceding that the Democratic-controlled Senate doesn't have the votes to repeal Obamacare and leaving the battle -- and all its political perils -- for House conservatives to fight.
In fact, Cruz, a tea party favorite who has championed an Obamacare repeal, went further and said even some Senate Republicans don't support the latest push for defunding President Barack Obama's signature health care law. He also said a full repeal of Obamacare doesn't have a chance until at least after the 2014 elections.
"Right now, [Senate Majority Leader] Harry Reid has 54 Democrats and they presumably are going to stand with him ... and a number of Senate Republicans have expressed that they may support the Democrats here," Cruz told a couple of reporters, just after his remarks at an event hosted by the National Auto Dealers Association.
"I think it is likely that it will take another election for a full repeal," he said.
During his NADA speech, Cruz addressed the latest House GOP strategy -- this will be the 42nd repeal vote -- to sink the Affordable Care Act. House Republican leaders on Friday will bring up a measure to permanently defund the law and tie it to a must-pass resolution that keeps the government running.
Cruz hailed House Republican leaders for the strategy, and said it is a "testament" to their commitment to bring down Obamacare. Still, he doubled down on what he said Wednesday: Efforts to sink the law aren't going anywhere in the Senate, or as long as Obama is in the White House.
"We know with an absolute certainty that President Obama and Harry Reid are going to push back, are going to fight to defend Obamacare," Cruz said, emphasizing that the only way repeal can happen is through a sustained grassroots effort. "It's going to depend on making the case to the American people."
House Republican leaders have been counting on Cruz and other Senate conservatives to lead on the issue in their chamber. Particularly after being berated by Cruz on the need to keep a government shutdown on the table in the Obamacare fight, House conservatives are not happy with Cruz appearing to throw up "a white flag" now, as one lawmaker put it. Still, Cruz made the case Wednesday that people need to keep fighting on the issue.
"You lose 100 percent of the battles that you start out by surrendering," Cruz said.
He initially ignored questions by The Huffington Post about his response to House Republicans who say he's blown GOP messaging on the issue and unfairly punted the fight into their court. He finally bit, saying they are the ones who will ultimately decide how the debate carries on.
"I salute the House Republicans for their fight on this," he said, adding later, "the House of Representatives, where Republicans have the majority -- the House has to drive this process."
UPDATE: House Speaker John Boehner (R-Ohio) pushed back on the idea that Cruz and other Senate conservatives are off the hook once the House passes the Obamacare repeal bill.
"We'll deliver a big victory in the House tomorrow. Then this fight will move over to the Senate -- where it belongs," Boehner said during his weekly briefing. "I expect my Senate colleagues to be up for the battle."
Before You Go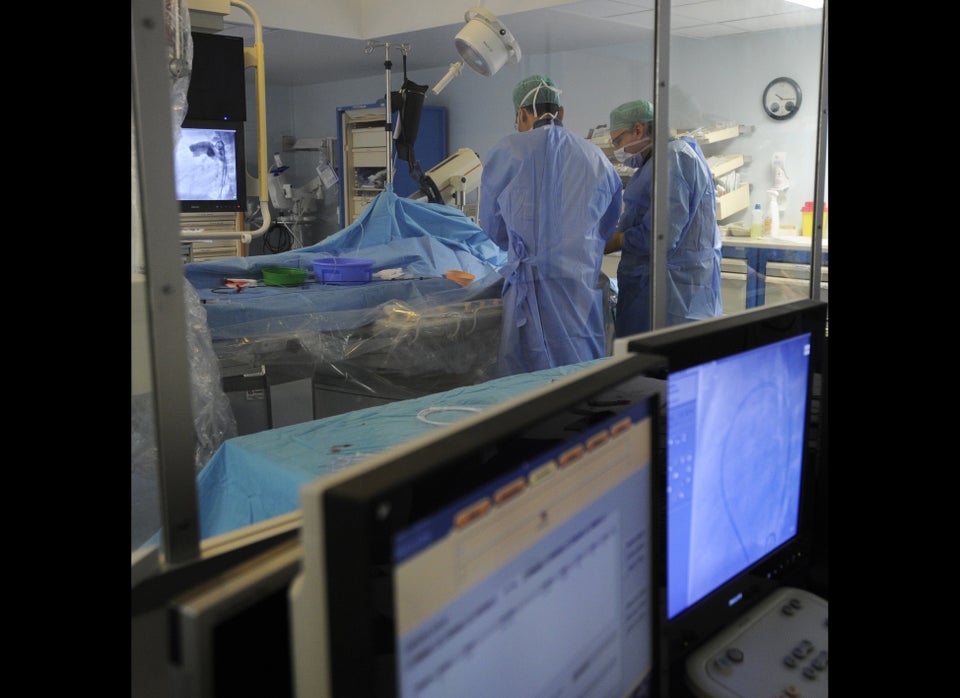 Lies And Distortions Of The Health Care Debate
Popular in the Community