WASHINGTON -- Former New York Republican Sen. Al D'Amato once sang "Old MacDonald Had a Farm" on the Senate floor. Current Texas GOP Sen. Ted Cruz may have topped that infamous feat by reading Dr. Seuss' Green Eggs And Ham during his symbolic filibuster in the world's greatest deliberative body Tuesday night.
It wasn't the first time Cruz mentioned the Dr. Seuss classic in his bid to stall a bill that would defund Obamacare, a law that Cruz opposes. Earlier, he said his father, Rafael, invented the dish green eggs and ham.
Cruz read the tale at 8 p.m., about five hours into his speechifying, saying he was doing it for his two daughters for their bedtime while they were watching C-Span, back home in Texas. He explained that while it was one of his favorite stories, he seldom got the chance to read it to his children because they get to pick the stories, and they don't ask for that one. Cruz also read Bible verses.
Cruz's chief strategist, Jason Johnson, who was apparently on hand for bedtime back in Texas, snapped a photo of the girls, Catherine and Caroline.
Sen. Mike Enzi (R-Wyo.) came to the Senate floor to say that as a granddad, he appreciated Cruz's reading of the story.
"Thank you for the recitation of green eggs and ham. That's as good as I've heard," Enzi said.
Before You Go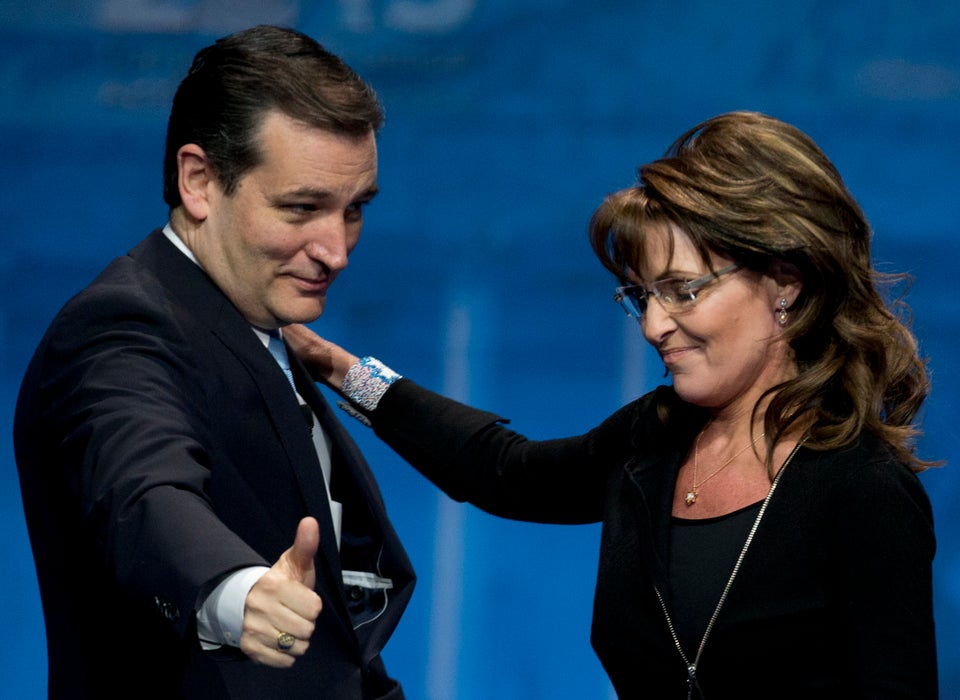 Sen. Ted Cruz
Popular in the Community