RED OAK, Iowa - Sen. Ted Cruz (R-Texas) dropped a few gun control jokes during his latest swing through Iowa, days after the shooting deaths of nine people in a Charleston, South Carolina, church.
"You know the great thing about the state of Iowa is, I'm pretty sure you all define gun control the same way we do in Texas -- hitting what you aim at," Cruz said at a town hall meeting Friday in Red Oak.
Before a crowd of nearly 70 people, Cruz recalled a recent excursion to a gun range in New Hampshire that had fully automatic machine guns.
"My wife, Heidi, who is a petite, 5'2 California blonde, she was standing at the tripod unloading the full machine gun with a pink baseball cap that said 'armed and fabulous,'" he said.
This is the second ill-timed joke the Republican presidential hopeful has made this month. Cruz made a joke about Joe Biden just days after the vice president's son died from brain cancer.
Cruz did not mention the mass shooting during the town hall meeting Friday, but when prompted by reporters later said Democrats were using the event as an excuse to take away Second Amendment rights.
"It's sad to see the Democrats take a horrific crime and try to use it as an excuse, not to go after people with serious mental illness or people who are repeat felons or criminals, but instead try to use it as an excuse to take away Second Amendment rights of law abiding citizens," he told a group of reporters.
"I'll tell you, it's reminiscent of Rahm Emanuel who said you can never let a good crisis go to waste," Cruz said, referring to the Chicago mayor and former White House Chief of Staff.

Asked why it has been difficult for some Republicans to acknowledge the racial aspect of the incident, Cruz said he didn't accept the premise of the question.
"It appears to be racially driven from what it was reported this strange man said, and a racial hate crime is horrific, any hate crime is horrific," he said. "I don't think we should be using this tragedy to try and divide people and to try and seek partisan advantage. I think we should be praying for those who lost loved ones in this horrific murder."

At an event at an indoor shooting range in Johnston Saturday, Cruz again called for defending the Second Amendment.
"There's a famous saying, praise the Lord and pass the ammunition," he said."There is a reason why the Second Amendment is right after the First."
Following his remarks, Cruz headed to the shooting range, where he fired off rounds on a semiautomatic .223-caliber Smith and Wesson M&P15.
Before You Go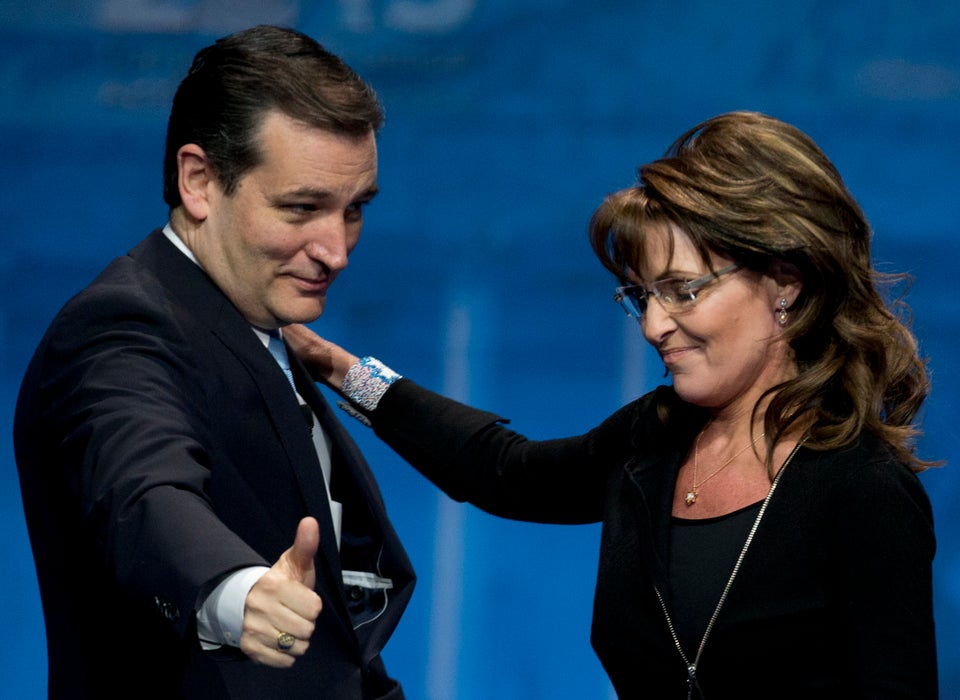 Sen. Ted Cruz
Popular in the Community