WASHINGTON -- Sen. Ted Cruz (R-Texas), who helped set off the government shutdown in his bid to defund Obamacare, found himself on Tuesday passionately defending not just government-regulated health care, but government-owned and operated health care.
He was championing one of the piecemeal government-funding bills passed by the House that would re-open services for veterans, specifically their medical care.
The U.S. Department of Veterans Affairs is not only a government agency, its doctors work directly for the federal government, as Sen. Debbie Stabenow (D-Mich.) pointed out to Cruz on the Senate floor.
Under the president's health care reform law, the government oversees private health insurance plans, a system Republicans like Cruz regularly deride as a government takeover of health care.
Cruz simply responded that the VA has nothing to do with Obamacare.
Watch video of the back-and-forth above.
Before You Go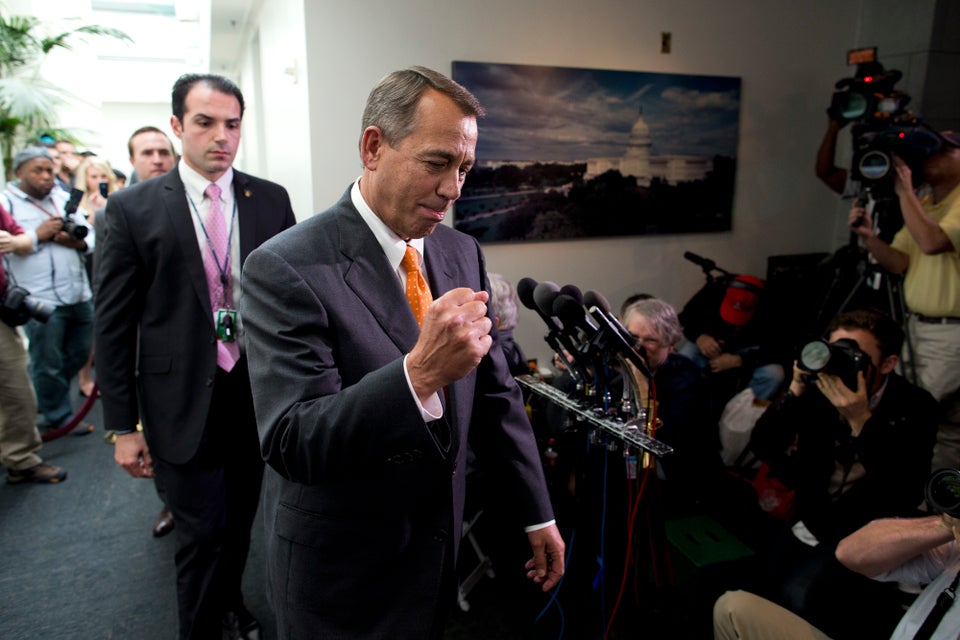 2013 Government Shutdown
Popular in the Community