Sen. Ted Cruz (R-Texas) got a little flustered trying to defend his opposition to immigration reform on Wednesday.
Fox News' Bret Baier grilled the 2016 GOP presidential candidate on confusing claims he made while sparring with opponent Sen. Marco Rubio (R-Fla.) during Tuesday's Republican debate in Las Vegas.
In a contentious exchange on immigration, Rubio accused Cruz of being in favor of granting legal status to undocumented immigrants, citing an amendment Cruz proposed to the 2013 Senate immigration reform bill.
Cruz and his campaign have insisted that the amendment was meant to be a "poison pill" to undermine the bill, a claim he repeated this week.
"I have never supported legalization, and I do not intend to support legalization," Cruz said during the debate.
But when he introduced the amendment, Cruz said it was meant to be a compromise, offering legal status to undocumented immigrants, but without a pathway to citizenship.
"I would urge people of good faith on both sides of the aisle if the objective is to pass common sense immigration reform that secures the borders, that improves legal immigration and that allows those who are here illegally to come in out of the shadows," Cruz said in 2013. "I believe if this amendment were to pass, the chances of this bill passing into law would increase dramatically."
Baier pressed Cruz on the discrepancy on Wednesday.
"It sounds like you wanted the bill to pass," Baier told Cruz.
"Of course I wanted the bill to pass," Cruz said, before quickly clarifying, "my amendment to pass."
"You said the bill," Baier interjected.
Baier pointed out that Cruz at the time specifically said, "My objective is not to kill immigration reform."
"Looking back at what you said then and what you're saying now, which one should people believe?" the newsman asked Cruz.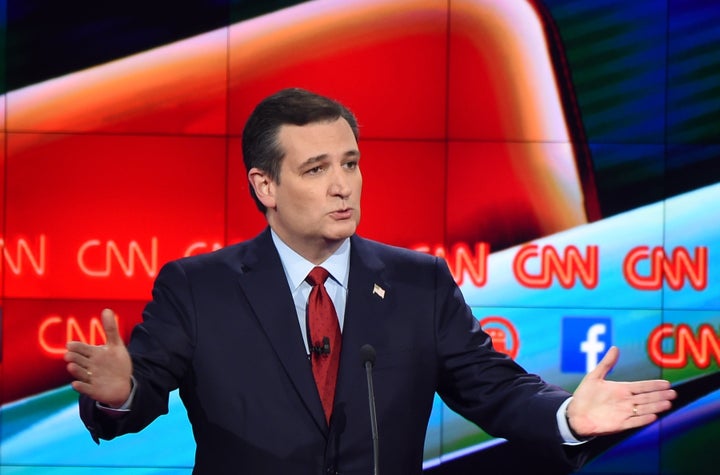 Immigration reform has been a major source of tension between Cruz and Rubio. Rubio was part of the "Gang of Eight" in Congress that aggressively advocated for the 2013 bill. He has since backtracked, saying the bill was flawed because it shortchanged border security. But his work on the bill continues to hurt him among conservative GOP primary voters.
Cruz, wanting to appear tough on illegal immigration in order to appeal to the party's conservative base, has frequently gone after Rubio for the Gang of Eight bill. However, Cruz has previously been reluctant to rule out granting legal status to undocumented immigrants.
On Wednesday, Cruz also struggled to defend another claim he made during Tuesday's debate, regarding deportations. He said President Barack Obama has "released criminal aliens," while his predecessors, George W. Bush and Bill Clinton, deported tens of millions of undocumented immigrants.
However, Clinton only deported about 827,000 immigrants, and Bush deported about 2 million. Other undocumented immigrants voluntarily left the U.S. and were not formally deported. Meanwhile, the number of deportations has actually increased under Obama, to about 2.4 million since he took office in 2009, though the administration began to decrease the number of deportations this past year.
Watch Cruz's interview in the clip above.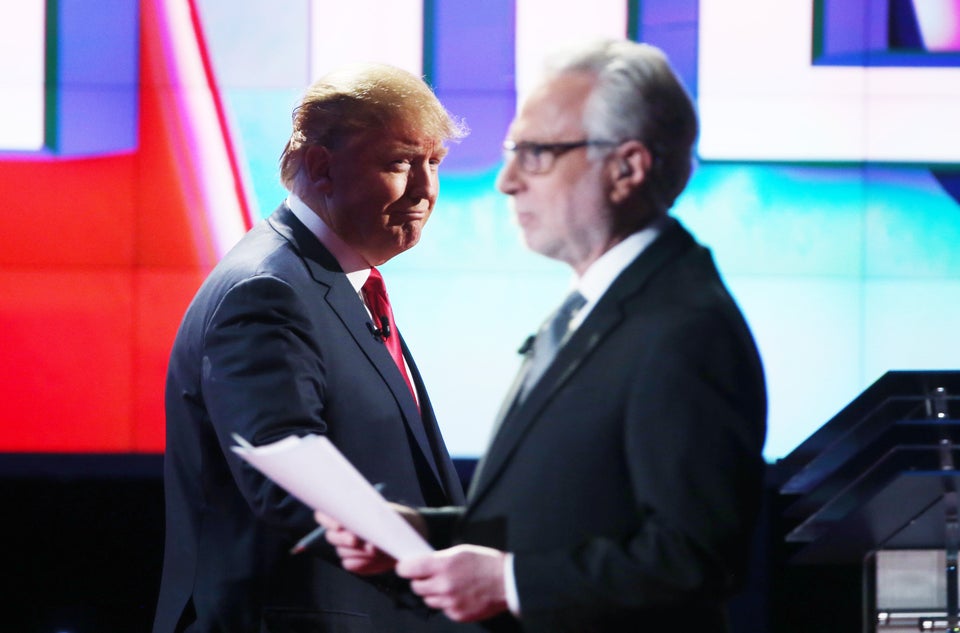 Last GOP Debate Of 2015
Popular in the Community