Sen. Ted Cruz (R-Texas) said Sunday that President Barack Obama "has not demonstrated that he's taking ISIS seriously" and that he should quickly ask for Congress' approval to move in on Islamic State militants.
"What we ought to have is a directed, concerted, overwhelming campaign to take them out," Cruz said on ABC's "This Week". "The focus should be Iraq, but the real focus should be taking out ISIS. Within Syria, it should not be our objective to try and resolve the civil war."
Obama plans to announce a "game plan" on Wednesday for dealing with the Islamic State; he ruled out America sending combat troops to Iraq or Syria, and instead emphasized that the U.S. would work in a coalition with other countries.
"The next phase is now to start going on some offense," Obama said on NBC's "Meet the Press" in an interview that aired Sunday.
Cruz did not say directly on ABC whether he plans to run for president in 2016, but indicated that foreign policy issues might make him more inclined to do so.
"It increases my interest in doing everything I can to change the direction we're on," he said.
Cruz said foreign policy matters would be important to both the midterm elections and the presidential race in 2016.
"The American people in 2014 and also November 2016 are going to be looking for leaders who want to work to restore America's leadership in the world," Cruz said.
Before You Go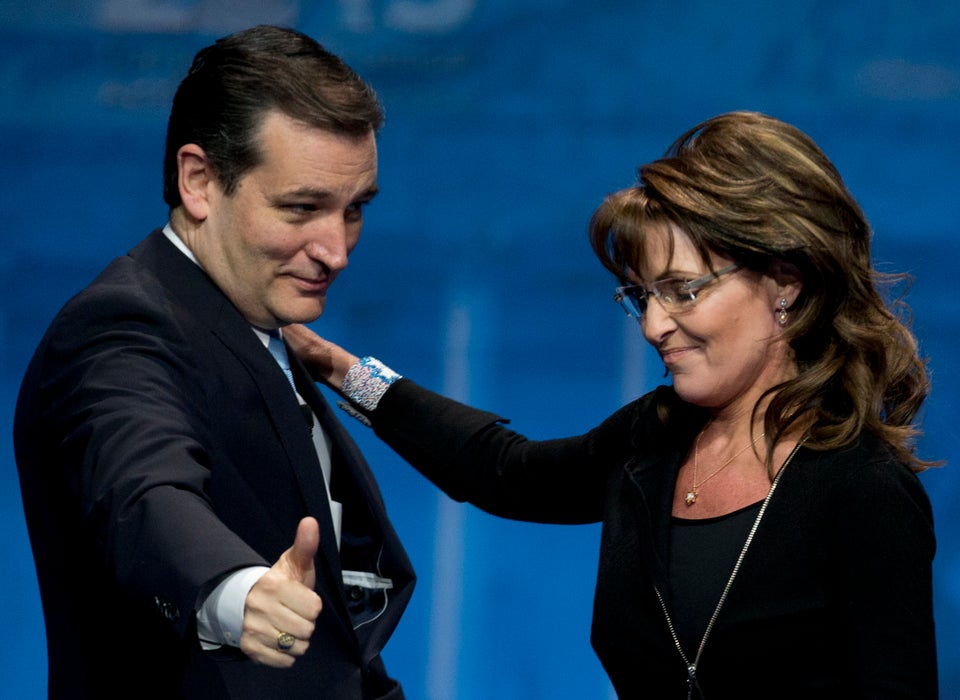 Sen. Ted Cruz
Popular in the Community